Printable Version of Topic
clubpages.forum _ nature, wildlife & related stuff _ travels
Posted by: eYe-reEs Jan 15 2010, 08:51
moj heroj Christoph Rehage



http://www.thelongestway.com/

Posted by: eYe-reEs Jan 15 2010, 09:26
The coldest capital cities on earth
Skyscanner takes a look at the some of the lowest temperatures

As temperatures plunged as low as -22C in some parts of Scotland last week, travel site Skyscanner takes a look at the some of the lowest temperatures recorded in capital cities around the world.

Not everyone is a heat lover. With low temperatures scaring away those who only want sun and sand, cold cities are the place to get away from the summer tourist masses. But if you're going to visit these wonderland's during the winter, be sure to pack your thermal undies and a hot water bottle.




1. Astana (Kazakhstan) -52C
Kazakhstan's capital (which took the title from Almaty in 1997) is renowned for its futuristic architecture; a tour of the 'Palace of Peace,' the Ak Orda Presidential Palace, or the Nur-Astana Mosque should be on the itinerary of any visitor. Bayterek, a 105m monument and observation tower is a symbol of the city and is said to embody a folk story about a tree of life, a magic bird of happiness and an egg. The Borat-style mankini is not recommended attire during the winter months.

2. Ulaanbaatar (Mongolia) -49C
Located on the bank of the Tuul River, Mongolia's capital is surrounded by four sacred mountains with dense pine forests on the northern slopes and grassy steppes on the south. Summers bring warm weather to the city, but winters are harsh so don some camel hair clothing like the locals do, which is renowned for its wonderful warmth.

3. Minsk (Belarus) -40C
Renowned for friendly locals, clean streets and leafy parks, Minsk benefits from a lack of tourists clogging the streets, yet there is plenty on offer for cultured visitors. The Minsk Circus is well worth a visit and is especially good for children. Adults can catch an opera or ballet, a ticket for which will cost far less than in most other cities in Europe. And the Belarusians like to boogie, so be sure to visit a nightclub or two and bring your dancing shoes.

4. Ottawa (Canada) -37C
Canadians are used to the cold, making the most of the frozen weather to play their national sport: ice hockey. Catch a game at Scotiabank Place, home of the Ottawa Senators – Ottawa's professional ice hockey team. If you're really keen, take to the ice yourself on the Rideau Canal, Ontario's first UNESO World Heritage Site, which winds its way through the city and is the world's largest naturally frozen skating rink come winter.

5. Helsinki (Finland) -33C
Finland's cool capital is surrounded by sea and a vast archipelago, creating a city that blends Nordic urban chic with outstanding natural beauty. The Baltic gets so Baltic that it freezes over during mid-winter, and you can even go ice skating on it. If you prefer snow to ice, pick up a pair of cross country skis and take to the city's Central Park ski trails. And if you're really feeling brave, join the winter swimming teams at Rastila campsite for a very refreshing dip indeed.

6. Bucharest (Romania) -32C
Bucharest may be pretty chilly in winter, but come spring, the city has thawed making it a popular destination with city-breakers. Known as "The Little Paris", you'll certainly find that prices are much smaller than in the French capital, yet Bucharest offers an intriguing mix of neoclassic architecture, old town romance and imposing communist-era buildings that mark Romania's time under communist control.

7. Vilnius (Lithuania) -30C
The Lithuanian capital has seen a welcome publicity boost following its reign as the 2009 Capital of Culture, and the city is well geared up for winter weekends. A short drive outside of the capital you can take a high-speed snowmobile ride across snowy fields and forest paths. Stop at the frozen lake to go ice fishing for your supper, which can be cooked by your hotel chef, and then explore the nightlife and meet the locals at one of the old town's many nightclubs.

7. Tallinn (Estonia) -30C
Tallinn welcomes winter visitors with its medieval old town becoming a magical white wonderland at this time of year. Grab your skates and glide around the outdoor ice rink before warming up with a hot spiced wine at one of Tallinn's cosy cafes. Visit Tallinn in winter and you'll avoid the stag groups which are drawn to the city for its cheap beer during the summer months.

9. Nuuk (Greenland) -29.5C
With fantastic ice scenery on its doorstep, Nuuk is one of the world's most unique capitals. Visitors can take a helicopter ride over Greenland's vast ice sheet, visit Norse ruins or take a wildlife boat safari to see whales cavorting around the coastline. The National Museum, situated in the Nuuk's old quarter near the fjord, is the place to learn more about Greenland's frozen past and its fascinating present.

10. Warsaw (Poland) -29C
A favourite of Europe's culture vultures, Warsaw has all the class at half the cost, when compared to other European cities. Praised for its compact size, Warsaw has an excellent selection of museums, galleries and heritage sites; cultural highlights including the Palace of Culture and Science – Poland's tallest building and an imposing example of Stalinist architecture – and the Polish National Opera.

http://www.traveldailynews.com/pages/show_page/35097

Posted by: fjaka Jan 15 2010, 11:21
odličan video

Posted by: eYe-reEs Jan 15 2010, 15:08
Transnistria: The Country That Doesn't Exist

By Daniel Reynolds Riveiro

The mini-bus, packed with passengers, slowed and then stopped. Ahead, barely visible through the dirty windshield and the February mist, was something that shouldn't have been there: a border crossing.

There shouldn't have been a border crossing because there shouldn't have been a border.

As far as mapmakers and world governments were concerned, we were still in Moldova, an Eastern European country wedged between Romania and Ukraine.

The guys up there, though, the guys with the guns, they didn't agree.

Back in America, when I let people know I was going to Transnistria, the collective response was: "where?"

And the reason they had never heard of it was because Transnistria, despite having its own constitution, army and currency, isn't recognized by any other sovereign nation and technically doesn't exist.



The border crossing from Moldova into Transnistria - photos by Daniel Reynolds Riveiro

Non-Existent or Not, They Make Great Cognac

The factory was built in 1897," said Natalya. "It originally produced vodka. It burned to the ground in a fire in 1918, was rebuilt in 1925 and started producing brandy in 1938."

Natalya Lvovna is the senior master brewer at Kvint, a brandy factory in Transnistria's tiny capital of Tiraspol. The citizens of Transnistria are very proud of their brandy. So proud, in fact, that a picture of the factory is on the back of their five-ruble bill.

It's been said that Transnistria is lacking in things to be proud of, but it's still young, only a teenager, and doesn't have much of a history to draw upon.

It declared its independence from Moldova in 1990, when the Soviet Union was in the process of collapsing, and the Transnistrians worried that Moldova would leave the USSR to rejoin Romania.

The citizens of Moldova shared a language, history and culture with Romania (the two were the same until Hitler and Stalin hacked them apart), but the future citizens of Transnistria did not.



The assembly line at the Kvint brandy factory

Soviet-Era Three-Card Monte

Most had been transplanted there from Russia during the many times the USSR had played Three-Card Monte with its populace, hoping — among other things — that all the relocating would result in a more homogenized empire.



Transnistria has its own army and its own currency, but it is not recognized by most mapmakers.

Stuck on the outskirts and far from their homeland, the last thing they wanted to be was Romanian.

Natalya's parents were some of those transplants, Russian natives whose daughter grew up with Moldovan dreams. Moldova was famed for its wines, and its children wanted to be wine makers the way other children might want to be doctors or lawyers.

Natalya studied chemistry in college in hopes of entering the alcohol business and ended up designing brandies for Kvint. Since then, Kvint's products have won two Super Grand Prix Cups, 12 Grand Prix Cups, one Gold Diploma, 84 gold medals, 28 silver medals and four bronze medals at international competitions, most of them in Eastern Europe.

A Brief But Bloody Civil War

Natalya lived through the civil war that led to Transnistria's creation, but she changes the subject when it's brought up. As wars go, it was bloody but brief. The Transnistrians — supported by USSR's 14th Guards Army — clashed off and on with Moldova until 1992, after which a cease-fire was called.

Transnistria always hoped to be annexed by Russia, a hope that hasn't faded with time. In 2006, 97 percent of the Transnistria's half million citizens voted for reunification with Russia.
Checking and boxing bottles of Kvint Checking and boxing bottles of Kvint
Again, Russia declined.

On their own, the transplanted Slavs cast about for their own identity and, with little more than a sliver of land to call their own, they ended up putting a brandy factory on their money.

The buildings where Kvint turns grapes into alcohol are angular and built of white concrete.

Flattened under Nazi shelling during World War II and rebuilt in 1948, they are the same lifeless concrete hulks seen in every other Soviet city for ten time zones.


đ
Checking and boxing bottles of Kvint

Ten Million Liters of Alcohol

Inside the main building, long conveyor belts and stainless steel machines fill, seal and label 7,000 bottles an hour.

Humans have little to do with the process until the end of the line, where a group of women with dour expressions silently check bottles and place them into boxes. Little by little, those boxes add up to the ten million liters of alcoholic beverages that Kvint produces each year.
Kvint might be doing well financially, but the rest of Transnistria is not. It is the poorest country in Europe and a haven for smuggling and gun running.



The Parliamentary Building in Tiraspol is still topped by a Soviet Star.

Frozen in Time

Even poor countries usually boast fine capitals, but in Tiraspol everything is faded, crumbling, rusted. An almost complete lack of new construction has left it frozen in a time warp.

A statue of Lenin still stands in front of the president's administrative offices, a Soviet Star is atop the parliament building and a hammer and sickle sit outside the train station.

Diana, my traveling companion from Ukraine, was in a delirium of nostalgia, pointing excitedly to things not seen since her Soviet childhood: fonts from the 80s, Soviet water dispensing machines, Soviet beer kiosks, 20-year-old buses, and stores that are named by their one state-mandated function.

We stopped in at a "Pelmenaya," which has been dutifully selling only dumplings since before perestroika.

Noticing her accent, the middle-aged woman at the counter struck up a conversation with Diana, leading Diana to explain how much Ukraine had changed since it shared a political unity with this region, how much of the past had been wiped clean in a tsunami of new clothes and foods and freedoms.

"Change is Dangerous"

As we ate, the counter lady told her (assumed) husband what Diana had said.

"Things are safe, peaceful, here," he said to her with an edge in his voice.

"Change is needed," she shot back, the anger seeming to re-arise from a previous argument.

"Change is dangerous," he grumbled.

We tuned out what they said for our own conversation, until one final retort caught our attention.

"We can't even buy dollars!" she said. "They've closed the banks!"



Vladimir Putin and Che Guevara share a grocery store window

Embracing Capitalism

Despite Transnistria's slow progress, money and modernity do show up in the strangest places, including in a $200 million soccer stadium that was recently built on the outer edge of Tiraspol.

It was funded by Sheriff, a corporation founded by former soldiers shortly after the war. In a country still so gripped by the communist ideal that stores have to advertise themselves as "privately owned," Sheriff has embraced capitalism wholeheartedly, acquiring supermarkets, gas stations, a cell phone operator, a television station, a publishing house, two bread factories, a car dealership, a construction company and a soccer team.

And it also owns Kvint.



A clothing store with a sign saying 'Private Business'

The USSR's First Named Brandy

Natalya took us past a massive metal tank, twelve feet tall and thirty feet long, which contained a brandy made in 1948.
It's their oldest brandy, made shortly after WWII. Their youngest is only three years-old, defined by the moment the brandy was put into the oak barrel.

Thousands and thousands of those barrels lay stacked in the next room she took us to, each with a metal tap for the portable siphoning machine that plugged into the pipe system over our heads.

That system took the brandy to the girls in the front building, who watched it roll past, hour after hour.

"We made the first named brandy in the USSR," said Natalya, proudly. "Before that it was just labeled 'three star' or 'five star' or it was nameless, with just 'brandy' written on it. But in 1957, we started producing Brandy Doina."

More varieties came out soon after, and the factory produces more than 40 today, including one that Natalya personally developed: Chernitski.



Natalya Lvovna with varieties of Kvint brandy

Quality Control

Natalya says that the secret to their brandy is quality control, something she fears may soon end.

"When we were run by the government, we were able to preserve how the brandy was made, year after year. Now that we are privately owned..."

She trailed off and continued walking through the alleys of alcohol.

As we parted back at the front door, I asked Natalya about her favorite Kvint brandy. Without hesitation, she said it was Victoria, a brandy that they age for 25 years.

One would think a master brewer would go on and on about the intricacies of a brandy's color, smell and flavor, but when pressed as to why it's her favorite, her vision drifted, and she allowed a small smile.

"It's light," she said. "Nice."



A hammer and sickle still adorm the train station in Tiraspol

Daniel Reynolds Riveiro has degrees in English and Religion. He couldn't decide between being a writer or a priest, so he became a teacher instead. This is his 9th year as a teacher, with time taken off for a stint in the Peace Corps and a gig directing a full length documentary on skinheads in Ukraine. He currently works at a school for at-risk youth in the Bronx and travels every chance he gets. His pieces have appeared in numerous publications, including Sports Source, Loud Magazine, Offbeat Travel, InTravel Magazine and International Living.

http://www.gonomad.com/destinations/0906/transnistria.html

Posted by: fjaka Jan 15 2010, 17:48
Posted by: eYe-reEs Jan 18 2010, 13:42
matt je isto moj heroj!!!
Posted by: eYe-reEs Jan 19 2010, 15:14
sandboarding - totalno genijalno. mogu ici do oko 82 km/h. jebeno.













Posted by: eYe-reEs Jan 20 2010, 09:33
Posted by: eYe-reEs Jan 22 2010, 10:05
Lonely Planet celebrates 100 million guidebooks




21 Jan 10 (TravMedia.com): Lonely Planet is celebrating the publication of its 100 millionth guidebook by inviting travellers to share photographs of their favourite travel experiences online.

The 15th edition of the guide to Australia is officially the 100 millionth book to be published in Lonely Planet's 37 year history.

To celebrate, Lonely Planet will launch a competition on 29 January to encourage travellers to share their favourite travel images and be in the running to win a round-the-world trip for two, or one of 200 Nokia handsets valued at around $800AUD, £450GBP, $740US. Travellers will be able to upload their travel images from 29 January via lonelyplanet.com/win

Lonely Planet's co-founder, Tony Wheeler, said shared travel experiences are at the heart of everything Lonely Planet does. "And this is why we decided to reach out to our travel community with a competition to build the world's largest online mosaic of travel images to support us having published 100 million guidebooks.

"Pictures are a wonderful way to tell a story. They can celebrate memories of travel and capture the essence of our experiences. Over the years, Maureen and I have taken thousands of pictures around the world, and they're an important part of our travel history.

"I'm delighted and amazed that we've published 100 million books, but the real cause for celebration is the hundreds of millions of shared travel stories experienced by Lonely Planet travellers. Sharing those stories is something we've been encouraging for decades," Tony Wheeler said.
Lonely Planet CEO Matt Goldberg said the milestone of publishing 100 million books was an opportunity to reflect on how the company has evolved as a multi-media travel publisher.

"Lonely Planet serves an amazing global community of like-minded travel enthusiasts who, not only buy our books, but also enjoy accessing travel content, information, and services online and wirelessly, as well as through TV and magazines.

"This milestone is not about us; it's about you. We would never have reached our 100 millionth publication without the goodwill of a loyal travel community who have enthusiastically shared their experiences with Lonely Planet out of the pure joy of travel and to help all travellers on their next journey.

"We hope everyone enjoys sharing their favourite travel images in our effort to build the world's largest online mosaic of travel photography," Matt Goldberg said.

You don't have to be a professional photographer to enter. Entries will be judged on how your story - a combination of an image and a caption - captures the adventurous free spirit of Lonely Planet and getting to the heart of a place.

Tony Wheeler on Lonely Planet's 100 million books and sharing travel stories. Tony shares his thoughts on Lonely Planet achieving its 100 millionth book milestone and what sharing travel stories means to him on location filming 'Lonely Planet: Roads Less Travelled' in Alaska.
Follow this link: http://www.youtube.com/watch?v=DOx_bpbYsXc
"We invited feedback in our very first books and soon began to include the useful warning that 'Things change – prices go up, good places go bad, bad places go bankrupt – so if you find things better or worse, recently opened or long ago closed, please write and tell us'. Our travellers have taken that statement seriously, from the very beginning we've been supported by thousands of travellers who have written invaluable letters about their experiences.

"The phrase hadn't been invented yet, but in 1981 Lonely Planet made its first foray into 'user generated content' by sending out a quarterly newsletter incorporating information from Lonely Planet travellers and writers out on the road.

"Our newsletter compilers evolved into today's Talk2Us team, the connection to our travellers and an attempt to be more responsive to their feedback and to develop better ways of incorporating it into our planning for new editions.

"The Thorntree was born in 1996 – likely the first example of a vibrant traveller community on the web – and moved us into the era of online traveller conversations with the ever-growing Lonely Planet community. Today there are close to three quarters of a million Thorntree users and a new post goes up every 12 seconds.

"Today we're a multi-media travel publisher – content from our guides feeds into the world's media – you only have to look at the amount of attention Best In Travel 2010 has already received in international media; into research and inspiration for the Lonely Planet Magazine, our award winning television programmes, mobile devices and licensing deals across the globe and, of course, our website, lonelyplanet.com"
Counting those millions - notes to editors

Australia is Lonely Planet's number one selling title with over two million copies. It was the first to reach a million copies in print in July 1999. India followed by hitting the million mark in April 2001, Thailand in March 2002, New Zealand in October 2002, Southeast Asia on a Shoestring in February 2004, China in March 2007. Lonely Planet's first European title to reach a million copies was Italy in December 2007.

From Lonely Planet's first book in 1973, it took 26 years until 1999 to reach 30 million copies in print. Five years later in 2004, 60 million books had been printed. And now, in just six years, we are announcing the 100 millionth book in print.

Join in the celebration
The competition opens on 29 January 2010 and closes on 29 July 2010. All travellers everywhere are invited to participate. Competition details may be found at lonelyplanet.com/win

Tony and Maureen Wheeler are available for telephone and email interviews throughout the competition, contact local PR teams.

http://www.traveldailyasia.com/AsiaPacificNews/Detail.aspx?Section=35036

Posted by: wargasam11 Jan 22 2010, 14:00
dobra slika ona gore!!
Posted by: eYe-reEs Jan 27 2010, 15:53
Lonely Planet's ten hottest countries for next year

The top 10 countries for 2010

Monday, January 25, 2010

Lonely Planet just released its newest edition of Best in Travel. To start with a bang, here's our list of the ten hottest countries for next year - and why.



El Salvador
El Salvador sneaks up on you: in lefty lounge bars in San Salvador, at sobering war memorials and museums, and along lush cloud-forest trails; it's a place of remarkable warmth and intelligence, made all the more appealing for being so unexpected. Travellers tend to skip El Salvador, wooed by marquee destinations such as Guatemala and Costa Rica, and unnerved by stories of civil war and gang violence. But the war ended almost 20 years ago, and crime, while serious, is almost exclusively played out between rival gangs; tourists are virtually never involved. And though El Salvador has fewer protected areas than its neighbours, you get them practically to yourself - including pristine forests, active volcanoes and alpine lakes.

Germany
Some countries are simply allowed to be, but Germany has had to reinvent itself more times than Madonna. And it has done so again since 1990, when reunification brought an end to more than four decades of division (thanks for the correction, conetop!). In year 20 after its latest rebirth, Germany is still a country where you can witness history in the making. Head to Hamburg, where an entire new quarter is being wrested from the detritus of a 19th-century harbour. Or to Dresden, where the domed Frauenkirche church is once again the diamond in the shining tiara that is the city's famous skyline. And, of course, to Berlin, whose climate of openness spawns more creative experimentation than a Petri dish on Viagra.

Greece
Seldom does a travel destination satisfy the blurbs that shout 'has something for everyone' - but Greece truly does. Whether you're there to poke around ancient ruins, soak in the sun on idyllic beaches, or party till you drop, Greece will leave you clamouring for more. It's guilt-free travel – a slice of history served alongside a healthy slice of hedonism – and everyone seems happy. You get to marvel at the dazzling clarity of the light and the waters, the floral aromas that permeate the air, the pervading sense of spirit – and then sit down to contemplate it all while consuming that great Greek combination of ouzo and octopus!

Malaysia
Malaysia often gets criticised as being mild in comparison with its grittier neighbours, Thailand and Indonesia. It's true, natural disasters and coups only seem to happen across its borders, the roads don't have too many potholes, buses and trains have air-con and plush seats, and hotels are of international standard. While troubles are few, visiting Malaysia lets you leap into the jaws of one of the most interesting parts of Southeast Asia's roaring cultural smorgasbord – and not be too worried about it. Cheap connections to Europe and great exchange rates mean that you won't get eaten up by your wallet either.

Morocco
'Hello, bonjour, salaam alaykum, labes?' Street greetings sum up everything you need to know about Morocco in a word: it's Berber and Arab, Muslim and secular, Mediterranean and African, worldly wise and welcoming. Morocco sees how the Middle East is portrayed via satellite news and the internet, and is as concerned with violent threats and abuses of power as anyone else in the modern world. But as you'll see, most Moroccans are plenty busy working to get by, get their kids through school and greet the king's planned 10 million visitors by 2010 with the utmost hospitality. Every visitor helps Moroccans realise these goals by creating new economic opportunities, and can make a Moroccan's day by returning the greeting: 'Hello, good day, may peace be upon you, are you happy?'

Nepal
But for the Himalaya, Nepal would probably be stuck in the shadow of India – but it's hard to cast a shadow on a country that includes the highest point on earth, the summit of Mt Everest. Over the last decade, Nepal has seen its share of troubles, but 2008 was a watershed year – the rebels became the government, the kingdom became a republic and the king became a civilian. With the fall of the monarchy, the sound of temple bells has replaced the stomp of army boots and peace has returned to Shangri-La.

New Zealand
Recommending New Zealand's too obvious, right? You're looking for something a bit edgier, under the radar or further off the beaten track. But there's wisdom in the old saying, 'If it ain't broke, don't fi x it', and last time we checked the land of Maori and hobbits certainly didn't need repairing. NZ's checklist of essential experiences remains as strong as ever. Spectacular landscapes abound, from sea-level rainforests to plunging glaciers, geothermal springs and barren volcanic plains. Add a hearty pinch of lens-friendly wildlife, proud Maori culture, and fine food and drink, and it's easy to see why the natives are so chilled.

Portugal
Skirting along the southwestern edge of the Iberian Peninsula, the once-great seafaring nation of Portugal today straddles two very different worlds. For purists, this is a land of great tradition, of saints-day festivals where ox-drawn carts still lumber through flower-strewn streets, and ancient vineyards bring sleepy medieval villages to life during the annual harvest. Meanwhile, in other parts of the country, something decidedly more modern is transpiring. Old city centres, long ago abandoned by the young and upwardly mobile in favour of the suburbs, are slowly being revitalised. A new wave of boutiques, art galleries and cafes are finding new homes in once crumbling old buildings, and locals are beginning to rediscover the allure of vibrant downtown areas.

Suriname
South America's smallest country, both in area and population, is easily one of its most diverse. Some three quarters of Suriname's people are descended from Chinese, Javanese and Indian labourers that arrived in the 18th century, and West African slaves in the 17th. Add indigenous Amerindians and Lebanese, Jewish and Dutch settlers, and you have the makings for a lot of ethnic tension, right? Fortunately, wrong. Suriname is known for its peacefully coexisting cultures, most emblematically represented by the country's biggest mosque and synagogue situated side by side in the capital Paramaribo. With everyone speaking different languages, celebrating different holidays and worshipping in different temples, visiting Suriname is really like hitting several countries at once.

USA
Suddenly the USA is cool again! Be it from Barack Obama, Abraham Lincoln's 200th birthday last year, or just tightened budgets during the recession, but more Americans (even hipsters) are looking backwards - and foreigners too - and taking in traditional American historical sites, beginning with Washington DC's freebie zone of museums and heroic monuments.

http://www.traveldailynews.com/pages/show_page/35266

Posted by: msw Jan 29 2010, 02:19
travelz and drinkz


QUOTE (msw @ Jan 29 2010, 03:15)
travelz and drinkz
GREENLAND FLYOVER
Posted by: eYe-reEs Jan 29 2010, 10:49
jao e, da sam ja ovo vidjela, slomila bi prozor i skocila
Posted by: eYe-reEs Jan 29 2010, 14:38
The new open travel guide

Earth.org helps you travel the world

Earth.org (earth.org) is the new open travel guide. Whether your passion for traveling takes you to the other side of the earth or simply to the outskirts of your village, Earth.org encourages you to share your experiences with others. This way we all create a reliable travel guide written by you and like-minded travelers from all over the world.

Traveling to a location for the first time is a beautiful challenge. It is all about getting to know new cultures, new insights and new people. So who knows best and can give you information on your destination? Right, it's the local in the know or people who have travelled there already.
You can find and benefit from their knowledge at Earth.org, the open travel guide. It's a collaboratively edited travel guide, where you get the most reliable travel information. It is coming from people who know it best. And that can be you as well! At Earth.org everyone writes the travel guide. By sharing your knowledge on earth.org you can help travellers from all over the world to visit your hometown.

At Earth.org we like to think that we are changing the way people travel. We believe that change must start at the individual. Every citizen across the globe has a tremendous knowledge on places where they live or have travelled to. And this is why we believe a knowledge sharing culture can happen.

Earth.org works just like Wikipedia, but focused specifically on traveling.
"You just add your favorite restaurant in your hometown or some info about your traveling experiences. You share your knowledge - and if we all do this, a new way of traveling can emerge. You suddenly have free and reliable travel information on the Internet, just like you have it now with Wikipedia for the world of encyclopedia" Valentin Yeo, product developer at Earth.org.

Free from corporate profits
Earth.org has a non-profit approach, making the information free from paid sources. Earth.org allows users to share free information about destinations, trips, and new things to discover. The idea is to create a reliable resource for travellers and explorers to use as a research tool.

The Earth.org's Ambassadors, a network of travel writers
The Earth.org Ambassadors are based in more than 60 locations on our beautiful planet: Berlin, Buenos Aires, Vancouver, Kerala and many more. They know their home or current location better than anyone else. So they can use their knowledge to validate the travel guide content on Earth.org, written on their area.

A dedicated team – working remotely all over the world
At Earth.org we work 100% remotely, there is no physical office any more. Our team members are located all over the globe. We work from the beach or the mountains, in cities or in the countryside, at home with kids or while traveling. Otto and Mathias Stricker, two brothers who work seamlessly together share the ownership of Earth.org.

http://www.traveldailynews.com/pages/show_page/35254

Posted by: eYe-reEs Feb 5 2010, 15:01
Trekking rucksack

Trekking rucksack: 9-point check

It is not just a case of being bigger. Some features are absolutely essential.

1. Flap with compartment - Storage for bits and pieces.
Practical: Another compartment on the inside of the flap or purse, keys and papers. If the complete flap can be detached and has a strap on the inside, it can be worn on the waist for short excursions.

2. Length adjustment
Important when the rucksack is first fitted.

3. Shoulder straps
The shoulder straps are anatomically pre-shaped so that they do not dig in. They should distribute the load over as big an area as possible and should not sit too close to he neck.

4. Hip strap
It transfers the weight of the rucksack to the pelvis and therefore relieves the shoulders. So that the strap does not twist under load, it should have two layers: Soft foam on the inside, and stiffening on the outside, e.g. plastic.

5. Back padding
High-quality padding consisting of an air-permeable mesh fabric. It keeps the rucksack firmly in place and makes sure that its contents do not make themselves felt.

6. Flap
Adjustable in height, so it adapts perfectly to the packsack. Provides additional volume.

7. Side compartments
Small side compartments accommodate tent poles or even a tripod; bigger ones, even more.

8. Compression straps
These pull the rucksack contents against the back, making the rucksack easier to control.

9. Bottom compartment
Light to medium-heavy; bulky items such as tent or sleeping bag find room here.

http://www.mckinley.eu/tipps/rucksacks/

Posted by: eYe-reEs Feb 8 2010, 10:37
Laos And Vietnam
Tales of Indochina: to open up or not to open up

By Luc Citrinot, eTN | Feb 04, 2010



Image via flickr.com

Once upon the time in Indochina, there were two countries entwined in their destiny: both Laos and Vietnam fought a terrible war, half a century ago. Both experienced the victory of Communist parties. Both saw then their societies reshaped by socialist ideology. And finally in the nineties, both Laos and Vietnam opened slowly to economic market reforms and consequently to tourism. However, both countries' evolution diverge from this point.

Over the last decade, Laos has fully embraced the idea that tourism development would be beneficial to Laotian people. New border crossings were opened to foreign travelers, more airports became international, visa conditions were simplified, and formalities were kept to a minimum. Today, crossing the border from Thailand to Laos does not take more than 30 minutes – excluding a traffic jam. For US$30, travelers get a 15-day visa allowing them to travel anywhere around the country. Citizens from Japan, Korea, Luxemburg, Mongolia, Russia, and Switzerland can even come visa-free. "We are looking to provide visa-free travel to more and more countries such as France, Germany, or the UK, our most important overseas market," explaied Sounh Manivong, director general of the Planning and Cooperation Department at the Lao National Tourism Administration. All together, the three countries represent 60 percent of all European arrivals in 2008. Without giving a precise date, Manivong probably already his eyes on 2012 when Laos will play host to a "Visit Year" and also in 2013 where it will welcome the ASEAN Travel Forum.

Opening Laos is of crucial importance. The only southeast Asian country without any access to the sea is a compulsory point of transit between Thailand, Vietnam, and China. Laos has sped up infrastructure development over the last decade with a second bridge over the Mekong River and the upgrading of Savannakhet and Luang Prabang airports. Last year, the country celebrated its first rail link. "I acknowledge that our new rail track is highly symbolic, as it runs only three kilometers after the Friendship Bridge at the Lao-Thai border. But we are now in serious discussions with the French government to construct the next 20 kilometers up to Vientiane city center," told Manivong.

Laos' liberal tourism policy is paying dividends. In 2003, Laos only received 637,000 international travelers; in 2008, the number rose to 1.74 million. "We most probably should have received in 2009 some 1.8 million travelers, up by 3 percent" said Sounh Manivong. By 2015, Lao National Tourism Administration estimates that some 3.5 million tourists will be seduced by the country's natural beauty and slow way of life.

By contrast, the pace of development is hectic in Vietnam. And so was also its tourism until 2008 when the country received 4.25 million travelers compared to 2.4 million in 2003. But in contrast to its Laotian neighbor, Vietnam still feels uncomfortable completely embracing an open tourism policy, as if the government is still unable to exchange a 70s old-style ideology for a more realistic vision of our contemporary world.

The most blatant example of the state's malaise versus foreign travelers can be seen in its visa policy. Vietnam is – with Myanmar - the only country not able to deliver visa-on-arrival to most citizens of foreign countries, not to mention free visas. Countries entitled to enter Vietnam without a visa are mostly ASEAN members, Japan, Russia, and Scandinavian countries. But what is worrisome is the answer of the authorities when asked on reasons of not granting at least visa-on-arrival - ministers and high-ranking officials have only one word as a reply: SECURITY. If we understand that a country must monitor foreign arrivals to protect its citizens against terrorism or any other kind of threat, how do you explain that Vietnam is potentially more exposed as a destination than Australia, Indonesia, or the UAE?

Questioned about it, Mrs. Nguyen Thanh Huong, deputy director in charge of marketing at the Vietnam National Administration of Tourism (VNAT), looks embarrassed but finally confesses that the visa issue is a problem to attract more visitors. "You cannot blame VNAT for this. They are very much aware of the difficulties of this inconvenient visa policy. They know, for example, that such visa restrictions completely kill last-minute holiday booking such as city-breaks. We pled many times with the government to come out with a more flexible approach," said Mason Florence, executive director of Mekong Tourism, the office in charge of promoting the six countries bordered by the Mekong River.

Hanoi's head of tourism and VNAT are prompt to point out that it is possible to do a visa application through a travel agency and then pick it up at international airports. But it still requests one to three days and it adds generally another 40 to 70 dollars to the official visa fee. Where is the advantage then?

Only four airports are opened today to international flights – Hanoi, Ho Chi Minh City, Danang, and the special administrative zone of Phu Quoc Island. Every year, VNAT announces that Hue, Dalat, and Nha Trang airports – all destinations with an enormous potential for foreign tourists - will gain international entry status - so far, with no effect.

And it has already had consequences: Bangkok Airways pulled out from Bangkok-Danang a few years ago, as the city was too far away from Hue, the destination tourists really wanted to visit. An executive at the famed Sofitel Dalat - a marvelous French-style mansion belonging to the last Vietnamese Emperor - explained once that they were unable to sell week-end packages abroad due to accessibility. "We dream of having direct flights to Bangkok," he said.

From 2003 to 2008, total foreign arrivals grew in Vietnam by 75 percent but were up by 173 percent for Laos and 203 percent for Cambodia, and a slowdown in tourist arrivals has been perceptible since 2008. After growing only by 0.6 percent in 2008, tourism collapsed last year by 11.3 percent, the worst performance among ASEAN countries.

Speaking at the ASEAN Travel Forum, Mrs. Nguyen Thanh Huong said that the promotional budget has been doubled this year to US$3 million and that a promotional campaign will run on television, as well as in important source markets such as France or Japan. The country hopes also to attract more visitors for the 1,000th anniversary of Hanoi next October. And finally, a new slogan, "Vietnam, just charming," should replace "Vietnam, the Hidden Charm," but it looks more like cosmetic surgery than real medicine. Vietnam tourism unfortunately might need another mediocre year for 2010 in order to maybe inflect government's mindset.

http://www.eturbonews.com/14241/tales-indochina-open-or-not-open

Posted by: eYe-reEs Feb 26 2010, 09:24
Tourism plan for Afghan mountains

By Christopher Sleight
BBC Scotland news website

A Scottish company is promoting Afghanistan as a tourist destination.



Chris Philipson made the first ascent of a peak in Afghanistan in 2009

http://news.bbc.co.uk/2/hi/uk_news/scotland/8535351.stm (oh boy!
)

Dundee-based Mountain Unity was set up to provide information to mountaineers and trekkers who want to visit the north-east of the country.
Mountain Unity's David James, a former soldier, said the area known as the Wakhan Corridor was widely regarded as the safest part of the country.
The mountains of Afghanistan were popular with many climbers until the Soviets invaded in 1979.

Mr James, 37, who completed two tours in Afghanistan with the British Army, said he had started Mountain Unity as a social enterprise, with all profits ploughed back into the Wakhan.
He told the BBC Scotland news website that the area had always been peaceful - even during the Soviet invasion and recent conflict with the Taliban.

"I wouldn't suggest anyone goes with a holiday mentality," he said. "This is for serious trekking and mountaineering expeditions - people that know about working in a real wilderness environment."
"You've got to look after your own medical emergencies and be aware of your own security. You've got to be responsible for yourselves in Afghanistan. But this one particular part has remained entirely peaceful."

"People are pretty shocked when I tell them I've been on holiday in Afghanistan - usually mouths wide open is the main reaction" - Climber Chris Philipson

Mr James lives for much of the year in the Wakhan Corridor - a spur of land bordered by Tajikistan to the north and Pakistan to the south - with his wife and two young children.
He said he would move away immediately if it became unsafe.

"We're not blasé. There is the chance that something might change and if it does we'll just tell people it's not safe any more."

PhD student Chris Philipson, from Edinburgh, is one of a number of climbers who have gone to Afghanistan to climb recently.
He made the first ascent of a peak he named Koh-e-Beefy with his friend Joel Fiddes in September 2009.
The 29-year-old said: "People are pretty shocked when I tell them I've been on holiday in Afghanistan - usually mouths wide open is the main reaction."

"Now I can give them reasons why it's much safer than it sounds, but it was harder when I was planning it to convince people it was a good idea."

Mr Philipson, who now lives in Zurich, said they had been welcomed with "incredible Muslim hospitality" by villagers excited that tourists were beginning to return to the region.

"They were really appreciative that we'd come to understand the culture and climb one of their mountains. They could understand that more people would be coming as a result," he said.



David James hopes tourism will help boost the local economy

"Some of them talked about the tourism that their parents knew in the 60s."

British mountaineer Doug Scott spent six weeks in the Hindu Kush mountains in 1967.
He believes the country is a "climber's paradise" with hundreds of unclimbed peaks and very settled weather.

"It's great that things are calming down," he said.

"The central Hindu Kush would have been affected by the wars, but I think in the far north, in the Wakhan Corridor, it will be a lot safer - and there's a lot more to do up there."

http://news.bbc.co.uk/2/hi/uk_news/scotland/tayside_and_central/8528678.stm

Posted by: fjaka Feb 26 2010, 19:49
pa dje su slije, ma neda mi se citati


evo puno slija, samo malo naporono za gledati treba jer treba pogledati sve stranice
poljaci sa afircatwinovima...

Afghanistan ride. How to enter, survive and return in one piece...
http://www.advrider.com/forums/showthread.php?t=504942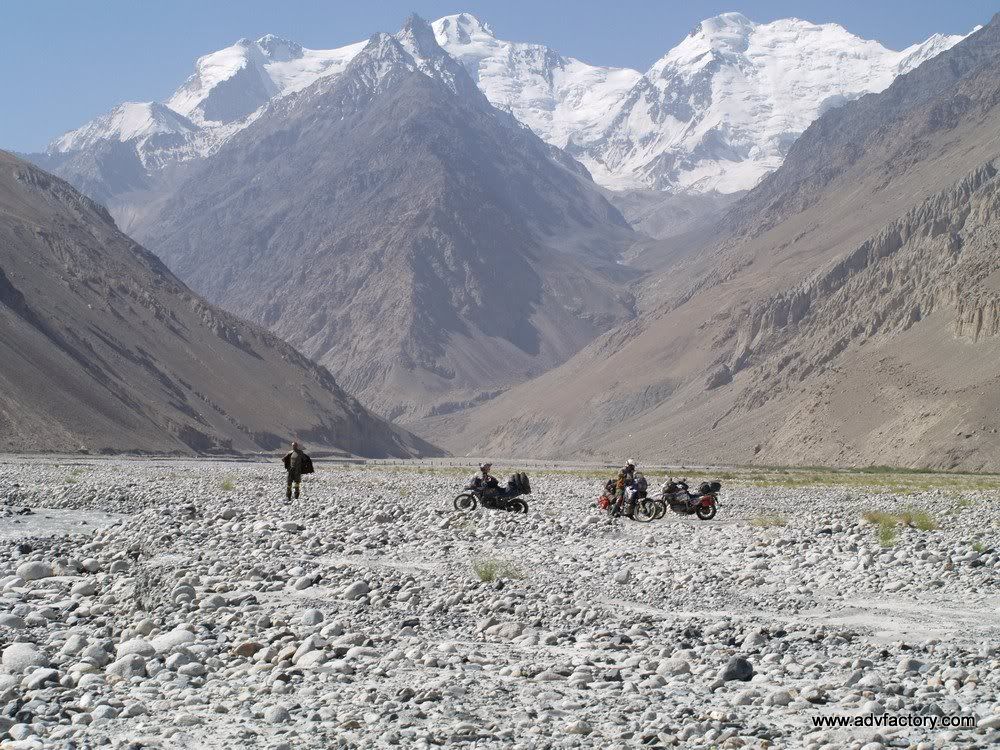 Posted by: fjaka Feb 26 2010, 20:05
evo još linkova te ekipe poljaka, isplait se sve pogledati...

Central Asia, Kyrgyzstan, Pamir Highway, afghan border etc...
http://www.advrider.com/forums/showthread.php?t=202624

Indian Himalaya by 6 Africa Twin and 1 old good BMW GS...
http://www.advrider.com/forums/showthread.php?t=%20265584

Kazakhstan, Kyrgyzstan, Tajikistan, China. 5 Africa Twin, 1 KTM and 4 4x4. Many pics
http://www.advrider.com/forums/showthread.php?t=407209

Posted by: eYe-reEs Mar 1 2010, 10:41
oh boy oh boy!!! fenomenalno!!! pogledala sam slike, nisam citala. jeli pisu o vizama i dozvolama i sl tehnikacijama koje mene muce?
ludilo je s motorom lakse se kreces, i prelazis veca podrucja.. super ovo izgleda. nevjerovatno. ja sam pjesak, hajker ali ne bi odbila ovakvu voznju
Posted by: eYe-reEs Mar 1 2010, 10:51
Coastal Road In The Mekong Delta

Vietnam builds coastal road link to Cambodia and Thailand

By eTN Staff Writer | Feb 25, 2010



Coastal road in Nha Trang city, Khanh Hoa province, Vietnam / VNExpress photo via lookatvietnam.com

According to Vietnamese media sources, construction will begin next month on
a 220-km long coastal road in the Mekong Delta as part of an international
highway linking the country with Cambodia and Thailand, the project's
management board recently announced.

Running through the provinces of Ca Mau and Kien Giang, the US$440 million
road will be built in cooperation with the governments of South Korea and
Australia, as well as the Asian Development Bank with its seat in Manila,
Philippines.

Once it is completed, the road will be part of a nearly 1,000-kilometer link
known as the Thailand-Cambodia-Vietnam Southern Coastal Road Economic
Corridor, starting at Bangkok and ending at Ca Mau Province's Nam Can
District.

The road would create more opportunities for Kien Giang and Ca Mau to
develop their economies and promote tourism, according to Duong Tien Dung,
vice chairman of the Ca Mau's People's Committee.

ADB experts, meanwhile, said that as the road mainly ran through the three
countries' poorest provinces, it would provide greater access to basic
social services for local people and encourage development of local
economies.

http://www.eturbonews.com/14592/vietnam-builds-coastal-road-link-cambodia-and-thailand

Posted by: eYe-reEs Mar 22 2010, 14:57
Volcanic eruption disrupts flights in Iceland



Image via inewp.com

By Stefan Helgi Valsson, eTN | Mar 21, 2010

A volcanic eruption started in Mt. Eyjafjallajokull glacier in the southwest of Iceland shortly before midnight on Saturday night. About 500 people evacuated the immediate area below the mountain in fear of the area being flooded with melt water from the glacier. All airports within 120 nautical mile radius were immediately closed in accordance with standard safety rules. The present nature of the eruption does not impose threat to people, livestock, buildings, or roads.

Eight hundred passengers of Icelandair and Iceland Express scheduled to leave Iceland Sunday morning were delayed and another 500 Icelandair passengers who left Boston, Orlando, and Seattle on Saturday night were redirected to Boston. Flights from Iceland are expected to be delayed 5 hours and flights from Boston to Iceland 12 hours.

The eruption is of a lava-type and is currently limited to a 500-meter-long fissure on the north side of the 1100-meter-high Fimmvorduhals pass. The pass, which lies beteen Mt. Eyjafjallajokull and Mt. Myrdalsjokull, is one of Iceland's most popular hiking routes.

The new lava field is certain to become a tourist attraction for hikers along the Fimmvorduhals hiking trail that usually takes about 10 hours to complete. The trail lies between Skogafoss waterfall, a well known landmark in the South of Iceland and Thorsmork nature reserve north of Skogar.

A volcanic eruption takes place in Iceland every 4-5 years on the average. Mt. Eyjafjallajokull glacier last erupted in 1821.

http://www.eturbonews.com/15013/volcanic-eruption-disrupts-flights-iceland

http://www.nat.is/travelguideeng/plofin_fimmvorduhals.htm

Posted by: eYe-reEs Mar 25 2010, 10:48
Top 10 Places You Don't Want To Visit

10: Great Pacific Garbage Patch (Pacific Ocean)



The Great Pacific Garbage Patch, also described as the Pacific Trash Vortex, is a gyre of marine litter in the central North Pacific Ocean located roughly between 135° to 155°W and 35° to 42°N. Most current estimates state that it is larger than the U.S. state of Texas, with some estimates claiming that it is larger than the continental United States, however the exact size is not known for sure. The Patch is characterized by exceptionally high concentrations of pelagic plastics, chemical sludge, and other debris that have been trapped by the currents of the North Pacific Gyre. The patch is not easily visible because it consists of very small pieces, almost invisible to the naked eye, most of its contents are suspended beneath the surface of the ocean. This is not a place the average Joe would want to visit.

9: Izu Islands (Japan)



The Izu Islands are a group of volcanic islands stretching south and east from the Izu Peninsula of Honshū, Japan. Administratively, they form two towns and six villages; all part of Tokyo. The largest is Izu Ōshima, usually called simply Ōshima. Because of their volcanic nature, the islands are constantly filled with the stench of sulfur (extremely similar to the smell of thousands of farts). Residents were evacuated from the islands in 1953 and 2000 due to volcanic activity and dangerously high levels of gas. The people returned in 2005 but are now required to carry gas masks with them at all times in case gas levels rise unexpectedly.

8: The Door to Hell (Turkmenistan)



Address: Derweze, Turkmenistan
This has featured on listverse before, but it would be remiss of us to exclude it from this list. While drilling in Derweze in Turkmenistan in 1971, geologists accidentally found an underground cavern filled with natural gas. The ground beneath the drilling rig collapsed, leaving a large hole with a diameter of about 50-100 meters. To avoid poisonous gas discharge, scientists decided to set fire to the hole. Geologists had hoped the fire would go out in a few days but it has been burning ever since. Locals have named the cavern The Door to Hell. As you can see from the picture above, it is one hell of an amazing place, but certainly one you wouldn't want to visit.

7: Alnwick Poison Gardens (England)



Address: Denwick Lane, Alnwick, NE66 1YU, England
Inspired by the Botanical Gardens in Padua, Italy (the first botanical garden which was created to grow medicinal and poisonous plants in the 1500s), the Alnwick Poison Garden is a garden devoted entirely to plants that can kill. It features many plants grown unwittingly in back gardens, and those that grow in the British countryside, as well as many more unusual varieties. Flame-shaped beds contain belladonna, tobacco and mandrake. The Alnwick Garden has a Home Office license to grow some very special plants; namely, cannabis and coca which are found behind bars in giant cages – for obvious reasons.

6: Asbestos Mine (Canada)



Address: Thetford-Mines, Quebec, Canada
Asbestos is a set of six naturally occurring silicate minerals highly prized for their resistance to fire and sound absorption abilities. On the downside, exposure to this stuff causes cancer and a variety of other diseases. It is so dangerous that the European Union has banned all mining and use of asbestos in Europe. But, for those curious enough to want to get close to the stuff, all is not lost. In Canada at the Thetford Mines, you can visit an enormous open pit asbestos mine which is still fully operational. The workers in the mines aren't required to wear any sort of respiratory protection, and in some sections of the nearby town, residential areas are butted right next up against piles of asbestos waste. The mine offers bus tours of the deadly environment during the summer months. Tickets are free (would you expect it to be any other way?). If you decide to visit, don't forget your full body bio-hazard suit.

5: Ramree Island (Burma)



Ramree Island in Burma is a huge swamp home to 1000s of salt water enormous salt water crocodiles, the deadliest in the world. It is also home to malaria carrying mosquitos, and venomous scorpions. During the Second World War, the island was the site of a six week battle in the Burma campaign. Here is a description of one of those horrifying nights: "That night [of the 19 February 1945] was the most horrible that any member of the M.L. [motor launch] crews ever experienced. The scattered rifle shots in the pitch black swamp punctured by the screams of wounded men crushed in the jaws of huge reptiles, and the blurred worrying sound of spinning crocodiles made a cacophony of hell that has rarely been duplicated on earth. At dawn the vultures arrived to clean up what the crocodiles had left…Of about 1,000 Japanese soldiers that entered the swamps of Ramree, only about 20 were found alive."

4: Yungas Road (Bolivia)



The North Yungas Road (Road of Death or Death Road) is a 61 kilometres (38 mi) or 69 kilometres (43 mi) road leading from La Paz to Coroico, 56 kilometres (35 mi) northeast of La Paz in the Yungas region of Bolivia. It is legendary for its extreme danger with estimates stating that 200 to 300 travelers are killed yearly along it. The road includes crosses marking many of the spots where vehicles have fallen. The road was built in the 1930s during the Chaco War by Paraguayan prisoners. It is one of the few routes that connects the Amazon rainforest region of northern Bolivia, or Yungas, to its capital city. Because of the extreme dropoffs of at least 600 metres (2,000 ft), single-lane width – most of the road no wider than 3.2 metres (10 ft) and lack of guard rails, the road is extremely dangerous. Further still, rain, fog and dust can make visibility precarious. In many places the road surface is muddy, and can loosen rocks from the road.

3: Mud Volcanoes of Azerbaijan (Azerbaijan)



In the Spring of 2001, volcanic activity under the Caspian Sea off the Azeri coast created a whole new island. In October 2001 there was an impressive volcanic eruption in Azerbaijan at Lokbatan, but there were no casualties or evacuation warnings. But Azerbaijan does not have a single active volcano, at least not in the usual sense of the word. What Azerbaijan does have is mud volcanoes – hundreds of them. Mud volcanoes are the little-known relatives of the more common magmatic variety. They do erupt occasionally with spectacular results, but are generally not considered to be dangerous – unless you happen to be there at the wrong time: every twenty years or so, a mud volcano explodes with great force, shooting flames hundreds of meters into the sky, and depositing tonnes of mud on the surrounding area. In one eruption, the flames could easily be seen from 15 kilometers away on the day of the explosion, and were still burning, although at a lower level, three days later.

2 :The Zone of Alienation (Eastern Europe)



The Zone of Alienation is the 30 km/19 mi exclusion zone around the site of the Chernobyl nuclear reactor disaster and is administrated by a special administration under the Ukrainian Ministry of Extraordinary Situations (Emergencies). Thousands of residents refused to be evacuated from the zone or illegally returned there later. Over the decades this primarily elderly population has dwindled, falling below 400 in 2009. Approximately half of these resettlers live in the town of Chernobyl; others are spread in villages across the zone. After recurrent attempts at expulsion, the authorities became reconciled to their presence and even allowed limited supporting services for them. Because of looting, there is a strong police presence – so be warned, if you visit, you may either be shot or get radiation poisoning – and we all know how awful that can be.

1: Ilha de Queimada Grande (Brazil)



Off the shore of Brazil, almost due south of the heart of São Paulo, is a Ilha de Queimada Grande (Snake Island). The island is untouched by human developers, and for very good reason. Researchers estimate that on the island live between one and five snakes per square meter. That figure might not be so terrible if the snakes were, say, 2 inches long and nonvenomous. The snakes on Queimada Grande, however, are a unique species of pit viper, the golden lancehead. The lancehead genus of snakes is responsible for 90% of Brazilian snakebite-related fatalities. The golden lanceheads that occupy Snake Island grow to well over half a meter long, and they possess a powerful fast-acting poison that melts the flesh around their bites. This place is so dangerous that a permit is required to visit.

http://funkrazy.blogspot.com/2010/03/top-10-places-you-dont-want-to-visit.html

* ja mislim da bi ja svugdje osim u zmije i krokodile
super post!

Posted by: eYe-reEs Mar 25 2010, 10:58
VIDEO: Top 10 pustinja svijeta
Tako lijepe i surove



Sahara

I Stipe Božić, najuspješniji hrvatski alpinist i jedan od najboljih na svijetu, odlučio je obići veličanstvene pustinje. Za sve one koji će vjerojatnu pustinjama putovati samo u svojim snovima donosimo njih deset naj.

● Salar de Uyuni

Ovo čudo prirode, pustinja od soli koja se nalazi u Boliviji u potpunosti će promijeniti vašu koncepciju pustinje. Najveća je slana pustinja u svijetu i njezina ljepota nadmašuje svaka očekivanja. Zbog svojih prirodnih divota privlači turiste avanturiste iz cijeloga svijeta. Pustinja Salar de Uyuni je 40.000 godina staro jezero koje je presušilo te stvorilo ogromne blokove soli.



● Sahara

Sahara je najveća vruća pustinja na Zemlji, (oko 9 milijuna četvornih kilometara) i pokriva veći dio sjeverne Afrike. Postoji preko 3.5 tisuća godina, a teško je i zamisliti da je ova pustoš nekoć bila plodna.



● Gobi

Najhladnija i najsjevernija pješčana pustinja na svijetu - Gobi, a proteže južnim dijelom Mongolije i sjeverom Kine. Još se naziva i Flaming Cliffs zato što osim pješčanih dina koje zauzimaju tek tri posto pustinje ima mnoštvo narančastih kamenja i stijena.



● Wadi Rum

Pustinja Wadi Rum za koju kažu da je najljepša od svih svjetskih pustinja nalazi se u Jordanu. Pustinja je prepuna stjenovitih planina i pruža poglede od kojih zastaje dah. Pustinja je zaštićeno područje kako bi se očuvale njezine prirodne ljepote.



● Thar

Pustinja Thar smještena je na zapadu Rajasthana, savezne države Indije koja je ujedno i najveća država u Indiji po površini. Milje i milje pijeska ispod sunca koje prži obilježje su ove pustinje, a njezina ljepota leži u njezinim slikovitim stanovnicima.



● Patagonija

Patagonija je pustinja na jugu Argentine i jedna je od najvećih pustinja na svijetu, a najveća u Južnoj Americi. Neki ovo pusto područje zovu kraj svijeta. Ovo je jedan od najsušnijih i najvjetrovitijih predjela na Zemlji i Patagonija spada u hladne pustinje.



● Atacama

Atacama je najsuša pustinja na svijetu smještena duž obale Čilea, u Južnoj Americi, na obali Tihog oceana. Za razliku od drugih pustinja, kao što su Sahara u Africi i Mojave u Kaliforniji, Atacama je, u stvari veoma hladno mjesto s prosječnom dnevnom temperaturom između 0°C i 25°C. Atacama je upravo najpoznatija po tome što u nekim njezinim krajevima nije nikada pala kiša, ili koliko je poznato najmanje 400 godina.



● Antarktika

Malo je poznato da je najveća i najsušnija pustinja na svijetu Antarktika. Polarne pustinje privlače posjetitelje svojom ljepotom i surovošću. Istodobno plaše i upozoravaju koliko priroda može biti okrutna, a čovjek nemoćan u borbi protiv nje.



Source: Wikipedia

● Kalahari

Kalahari je pustinja u južnoj Africi. Površina joj je oko 900,000 kilometara četvornih. Kalahari je pustinja bogata ugljenom i uranijem. Jedan od najvećih rudnika dijamanata u svijetu se nalazi u Orapi, u sjeveroistočnom djelu pustinje.



● Mojave

Mojave pustinja nalazi se u Sjevernoj Americi. Kamene stijene, kaktusi, pijesak i isušena slana jezera. To su velika pusta područja u kišnoj sjeni gorskih lanaca Stjenjaka i Siere. U pustinji Mojave padne manje od 25 centimetara kiše na godinu.



Source: http://blogs.iguides.org/

http://www.net.hr/putovanja/page/2010/03/12/0295006.html

Posted by: eYe-reEs Mar 30 2010, 13:48
Countries that can still be travelled on the cheap

Cash-flow issues? Global recession getting you down? No budget, no problem – in this extract from Lonely Planet's http://shop.lonelyplanet.com/Primary/Product/General_Travel/Reference/PRD_PRD_3584/Lonely+Planets+1000+Ultimate+Experiences.jsp?ASSORTMENT%3C%3East_id=1408474395181057&FOLDER%3C%3Efolder_id=2534374302025892&PRODUCT%3C%3Eprd_id=845524441768375&bmUID=1269408191716&lpaffil=lpcom-article, we bring you the destinations that will blow your mind without blowing your budget.

http://www.lonelyplanet.com/india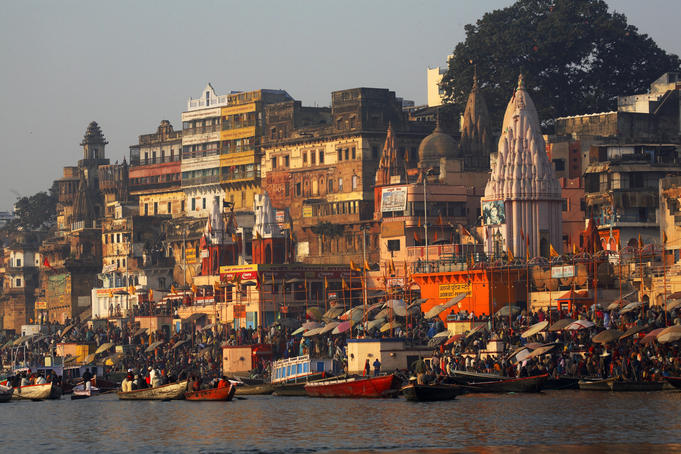 India Varanasi main ghat steps down to river Ganges with iconic pilgrims and bathers at river Ganges Jan 2007

India has been known as a cheap destination for ages. But what you might not realise is that there is a lot more to India than just Bollywood films, elephant rides and crazy traffic. Forget just checking out the Taj – what about a trip to the north? Go climbing in http://www.lonelyplanet.com/india/jammu-and-kashmir/ladakh, where the peaks are huge and the air is cool. Or what about surfing in http://www.lonelyplanet.com/india/andaman-and-nicobar-islands/port-blair – it's in the middle of the Bay of Bengal and still cheap as chips. This classic shoestring destination is still ripe for adventure.

http://www.lonelyplanet.com/nepal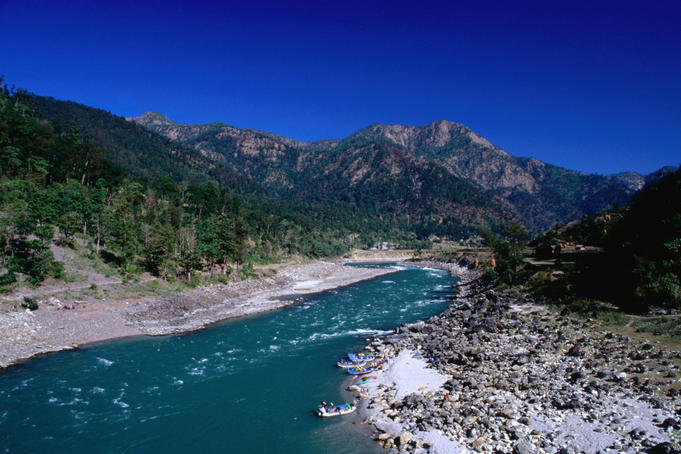 The Karnali River, Western Nepal

The home of Mt Everest and the Sherpa people has long been on the radar of the budget traveller. After decades in the limelight Nepal still remains one of the best budget destinations around. The trekking is awesome and the fractional cost of being in the country means that the treks can go on and on. Many a seasoned traveller has Nepal at the top of their best-of list – and the best part is, it won't cost a fortune to add it to yours.

http://www.lonelyplanet.com/indonesia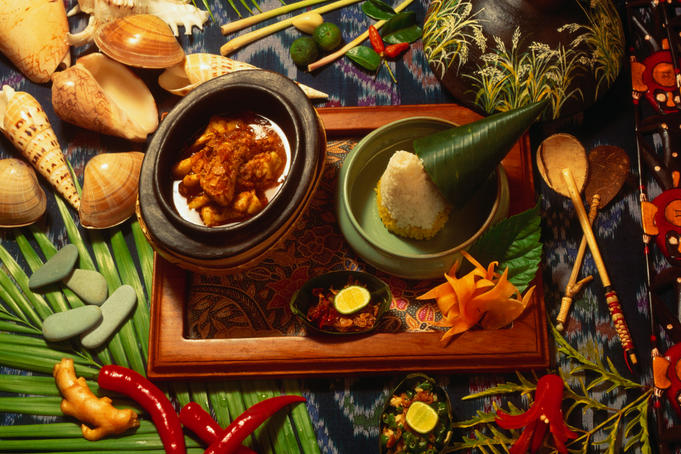 Clam curry.

Indonesia has had a bad run of terrible press over the past few years. Between bombings and other strife it's fallen off the to-do lists of many tourists. Their loss is our gain: the pristine beaches are still the drawcard and you can experience the same dirt-cheap living that has always been on offer. If you're keen to surf or lie on the beach you're all set to have an adventure for peanuts. As long as you steer clear of tourist trap resorts, you'll struggle to spend more than US$20 a day. Nourish your inner cheapskate and buy souvenirs away from the tourist areas; head to the central market in http://www.lonelyplanet.com/indonesia/bali/denpasar or Ubud's http://www.lonelyplanet.com/indonesia/bali/ubud/shopping/442110.

http://www.lonelyplanet.com/iran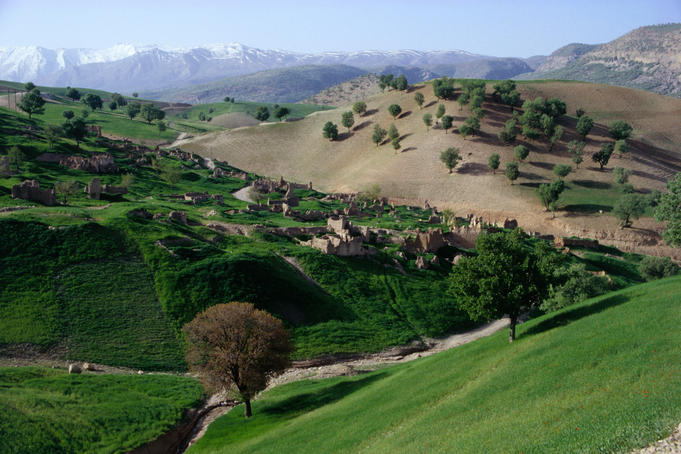 Stunning lush scenery surrounding Zagros Mountain range in south-west Iran.

Iran? The same Iran that's in the 'Axis of Evil'? Forget that propaganda and get stuck into a country that meets all the requirements. For a start it's cheap: for US$25 a day you can live it up in a midrange hotel and eat your heart out. What you won't find is a glut of other travellers and the hindrance of mass tourism. You'll see the wonders of the ancient world without a tour group in sight. In fact this is a country that is crying out for visitors, and is deserving of them – the locals are unbelievably welcoming to travellers. Arrive in January for the ancient Persian midwinter festival of Sadeh, which celebrates the creation of fire.

http://www.lonelyplanet.com/poland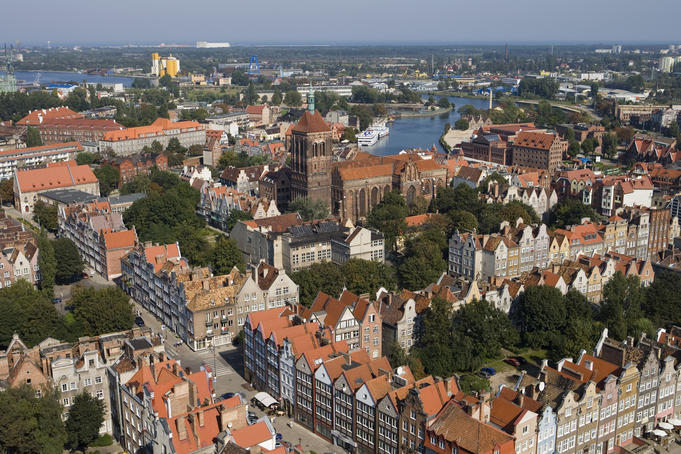 Overhead of Old Town from St. Mary's Basilica Church Tower.

Eastern Europe used to be dirt cheap back in the good old days of the Cold War. Now that peace has broken out, costs are on the up. Poland, though, is still at the inexpensive end: a daily budget of US$25 will easily get you around the country. Poland is a nation that's been run over so many times by invading forces that it's become bulletproof. Now this EU member is on the rise, so get in quick before the prices go up for good. Rural towns are picturesque and cheap to visit; tiny towns like Krasnystaw in the Lubelskie region are a miser's wonderland.

http://www.lonelyplanet.com/laos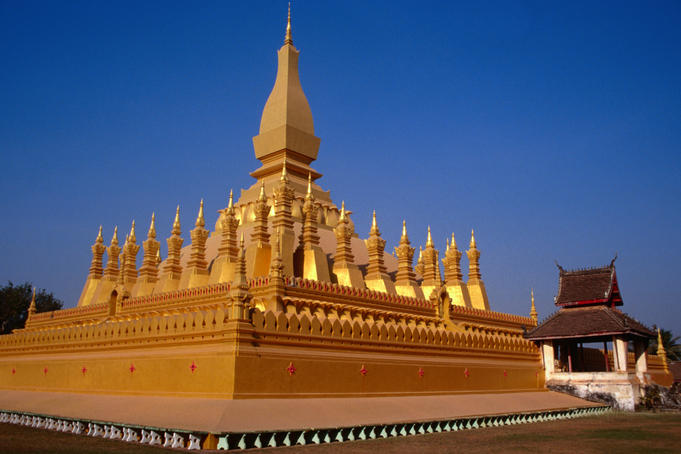 The 16th century Pha That Luang (Great Sacred Stupa) is a symbol of both the Buddhist religion and Lao sovereignty, Vientiane

Southeast Asia is the promised land of cheap travel – for years http://www.lonelyplanet.com/thailand was the de facto destination for the cash poor but these days travellers are looking beyond the old standards for more intrepid el-cheapo places to check out. Enter Laos. It may not have the beaches of Thailand or the notoriety of http://www.lonelyplanet.com/vietnam but it's got what counts. For just US$15 a day you will get all you need, leaving you free to get out among the untouched river valleys and chilled-out microvillages along the Mekong River. The cheapest way to get there is to enter via boat from http://www.lonelyplanet.com/thailand/chiang-rai-province/chiang-khong, Thailand. The boat ride costs around US$0.50; the visa, payable in Laos, should be around US$30. The best things in life really are free – such as the utterly gorgeous limestone waterfalls at Tat Sae in Laos.

http://www.lonelyplanet.com/sudan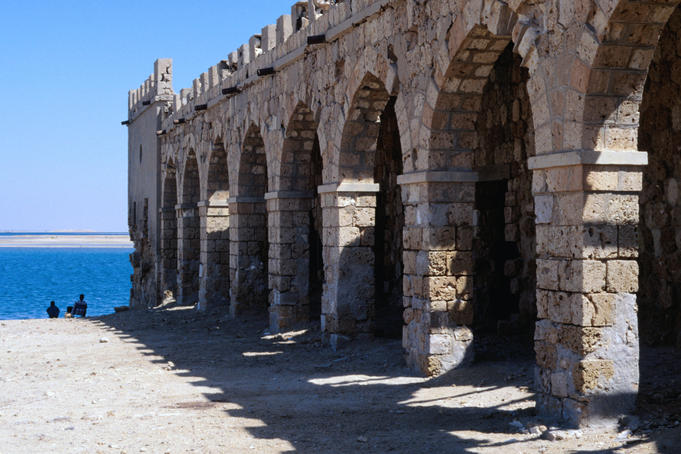 Building by sea, Suakin.

It's hard to get to, hard to get into and hard to wrap your head around. Sudan is in the news for all the wrong reasons – what people should know about is the locals' pride in welcoming guests and the amazing things that can be seen around the country. In the north you'll be treated to pyramids and other marvels of the ancient world, and odds are you'll have them to yourself. And a falafel will cost less than US$1 and a bed for the night will be less than US$10.

http://www.lonelyplanet.com/honduras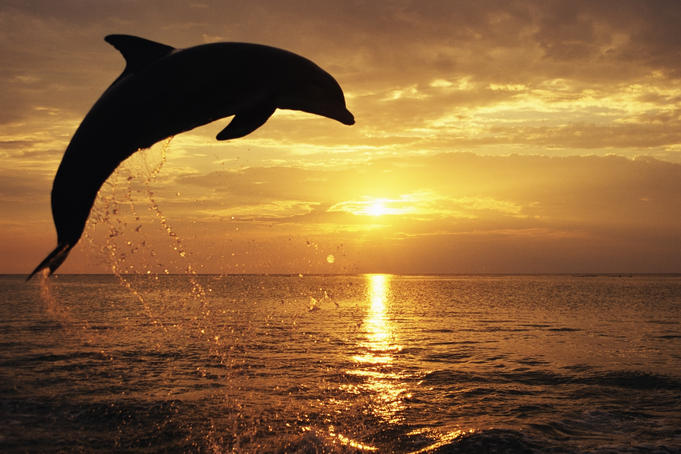 Bottlenose dolphin (Tursiops truncatus) jumping out of Caribbean Sea at sunset.

If you're looking for a scuba-diving destination where you can put your entire budget into going under, Honduras is the place to be. With sleeping budgets as low as US$10 a night and meals available for even less you can really stretch out the funds. Sitting pretty next door to the Caribbean Sea, you'll have plenty of time to count your pennies as you sun yourself on the golden beaches. The developers haven't invaded quite yet, but you'd better get in quick, before the good old days slip into the past. After snorkelling and kayaking around Roatan's West Beach, splurge on a visit to the Unesco-listed http://copanhonduras.org/ruins.htm; entry is US$15.

http://www.lonelyplanet.com/morocco



'Want to buy a carpet? Come this way, my brother has a shop.' Yeah, yeah, Morocco is all about the hard sell. But you won't need much convincing to check it out. It's overflowing with a distinctive culture and is a great place to see your dollars stretch – it'll cost around US$40 a day to get by, but the beach and the markets are free. The more local you get, the cheaper it'll be. From Europe it's a short hop, so for many even the flight won't cost that much. Travel between the main cities by (cheap) train.

http://www.lonelyplanet.com/jordan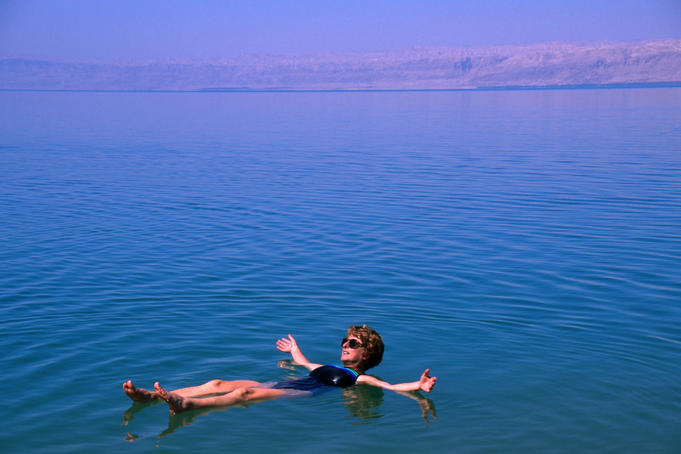 Floating on the Dead Sea in Jordan. Extremely deep (averaging about 1000ft) the sea is the lowest body of water in the world.

Most people only know one destination in Jordan – http://www.lonelyplanet.com/jordan/petra-and-the-south. But what a destination to know. Made famous by the final sequence in Indiana Jones and the Last Crusade, it's a Middle Eastern must-do. You don't have to be an archaeologist to dig up the bargains: a bed for the night will run to a paltry US$5 and a meal will cost half that. It's a seldom-visited pocket of the http://www.lonelyplanet.com/middle-east and is easily combined with another cheapie destination, http://www.lonelyplanet.com/egypt. Just remember to bring your own fedora and bull whip. The necessary entry visas are issued at the Wadi Araba and Sheikh Hussein Bridge crossings; be aware that visas cannot be issued on arrival at the King Hussein Bridge.

http://www.lonelyplanet.com/india/travel-tips-and-articles/42/45008?affil=lpemailcontent#

* dosta komentara na clanak... za i protiv. plus dodatna mjesta npr Bolivija
Posted by: eYe-reEs Apr 7 2010, 08:38
Dangerous Vacations

Thrillcations for adrenaline junkies

By eTN Staff Writer | Apr 06, 2010



Image via 1watchmovie.com

"Not everyone's idea of the perfect vacation is lying on a beach and soaking in the sun," said Anne Banas, executive editor of SmarterTravel.com. "Some people want to experience nature in its most raw form, and we have pulled together some incredibly enticing vacations for even the most intense thrill seekers."

Today, the company announced its editors' picks of the top dangerous vacation spots. The destinations include places known for violent weather and the wrath of Mother Nature.

Tornado Chasing
Storm chasing tour companies dot the Tornado Belt of the midwestern United States, so there are plenty of deals to be had. Check out Tradd Storm Chasing Tours' 6 day/7 night excursion, which includes accommodations and ground transport.

Storm Watching
Crashing 30-foot waves, driving rain, and cold wind don't sound like much of a vacation, unless you're in Tofino, a small town on the west shore of Vancouver Island. The Mackenzie Beach Resort offers a great location from which to observe.

Lighting Up the Sky
Lightning is a very dangerous spectacle, but at The Lightning Field in New Mexico, you can witness its terrifying beauty up close and in relative safety. Cabin rentals adjoining the field are available for lightning bugs.

Brrrrr
Mt. Washington holds the all-time surface wind speed from a gust recorded at 231 miles per hour in 1931, and holds the world's "Worst Weather" title. EduTrips offers packages that include lodging, meals, transport, and classes.

Volcanoes
While not technically weather, volcanoes do rain down ash, and qualify as a way to glimpse nature's fury. The Caribbean island of Montserrat's Soufriere Hills offers volcano viewing tours from Antigua and includes the flight from Antigua, tour, and lunch.

http://www.eturbonews.com/15353/thrillcations-adrenaline-junkies

Posted by: eYe-reEs Apr 16 2010, 09:02
Switzerland Of The East Opens To Foreigners

100 Himalayan peaks open for foreign tourists for the first time



Image via britannica.com

NEW DELHI - India has for the first time opened nearly 100 high-altitude Himalayan peaks in India-controlled Kashmir, once dubbed the Switzerland of the east, for foreign tourists, local media quoted a tourism official as saying Saturday.

The move by the Indian government to allow foreign climbers follows a significant decline in violence by insurgent groups in the region since India and Pakistan started a peace process in 2004, PTI cited the Kashmiri tourism official Farooq Ahmed Shah, as saying.

"We are optimistic that the decision will give a big boost to tourism and attract more and more foreign tourists," he said.

The peaks to be opened for trekking and mountaineering are situated at an altitude ranging from 3,000 meters (9,842 feet) to 7,800 meters (25,590 feet), mostly in the Eastern Karakoram mountain range of Ladakh -- one of the three regions of the northern part of India-controlled Kashmir.

The Indian Defence Ministry, which had earlier expressed reservation on throwing open the peaks, has given its nod, according to Nawang Rigzin Jora, Kashmir's Tourism Minister.

About 60 percent of the revenues of Kashmir comes from tourism. The region was once called as mecca for climbers, skiers, honeymooners and film-makers.

http://www.eturbonews.com/15442/100-himalayan-peaks-open-foreign-tourists-first-time

Posted by: eYe-reEs Apr 23 2010, 13:06
Cave tourism in Georgia threatens to destroy quiet way of life of orthodox monks




By Ivan Watson | Apr 22, 2010

Vardzia, Georgia - In an isolated mountain valley on the southern edge of the former Soviet Union stands a cliff honey-combed with caves.

This is Vardzia - a cave monastery built in the 12th century by Georgian kings and queens.

In the 800 years since its construction, Vardzia has been destroyed by an earthquake and further damaged by invading armies. In the final days of winter, when snow coats the surrounding peaks, the caves look all but deserted.

But Vardzia does have several permanent residents: seven Orthodox monks who have become the de-facto guardians of this ancient site.

They live much like their ancestors did, in spartan cave dwellings on the side of the cliff. They draw their water from a spring deep within the mountain that is only accessible via a series of tunnels. The well is called "Tamar's Tears," after Queen Tamar, who completed construction of Vardzia eight centuries ago after the death of her father King Giorgi.

One of the monks who lives in the cliff is Father Lazar. He roams the tunnels and staircases that hug the cliff-side, dressed in flowing black robes. Though he is only 28, his thick beard and pony-tail make him look far older.

"It puts joy in my heart to live here," the priest says, as he looks out of the doorway of his incense-scented cave at the rushing river below, where he sometimes fishes for trout. "In the winter this is a quiet place. The frost sets in and the trees die. It is a holy place. A spiritual place."

In fact, Father Lazar says aside from the monks, the only other people who live in this valley, are the nuns who inhabit a small convent beyond a bend in the river.

Speaking a mixture of Georgian, Russian and English, the monk takes visitors on a small tour of the complex, pointing out the remnants of an irrigation system that once provided water to up to 30,000 residents.

He also shows Vardzia's crown jewels: two cave chapels whose domed ceilings are hewn directly out of the rock. The domes are coated with ornate, icons, from the 8th century, depicting saints, Georgian royalty, and the dog-shaped demons that await the damned on Judgment Day.

In the summer, the monks endure a different kind of torment which disturbs their ascetic mountain life: tourists.

"For the priests, it is not very good because they make a lot of noise," Father Lazar says. "Different kinds of tourists come here, some of them yell a lot and run around here and there. They holler."

Vardzia has long been a tourist destination for hardy tourists willing to brave hours of driving down pot-holed mountain roads. But road crews are now re-paving the road - and there are big plans to further develop this quiet corner of Georgia.

"Visitors to Georgia are going to Vardzia and there is no infrastructure there at all," says Tengiz Bendukidze, an executive with Rakeen, an Emirati real estate development company. "That's why Rakeen is going to invest up to 20 million dollars. And we are going to build a 4-star hotel and villas also."

There are big hopes that through tourism, Georgia can overcome the chaos and conflict of nearly two decades of post-Soviet independence. In years gone by, this small Caucasus country was a prize destination, due to its unique combination of rich cuisine, ancient mountain-top monasteries, Black Sea coast line and full-throated polyphonic choral music.

"During the Soviet era, Georgia was the number one tourist attraction for almost all the Soviet Union," said Nika Gilauri, the prime minister of Georgia, in an interview with CNN. "We are getting back now this title for the region."

Executives at Rakeen say they are still working out the final concept of the new Vardzia hotel project.

"The main attraction is the caves. The cave city. And also we'll include [a] service package like hunting, rafting, camping and stuff like that," says Bendukidze.

The new hotel is expected to be constructed on a hillside directly across the river from the cave complex, on a patch of territory that was occupied by a Soviet-era hotel until it was demolished a few years ago.

Father Lazar has little positive to say about the old communist hotel...or its capitalist replacement.

"It's a bad idea to build a big hotel right there, directly across from Vardzia," he says. "If there's going to be a bar or a night club there, then that's also not good."

But, he concedes, the tourists will probably appreciate the view.

http://www.eturbonews.com/15699/cave-tourism-georgia-threatens-destroy-quiet-way-life-orthodox-m

Posted by: eYe-reEs Apr 28 2010, 10:48
Afghanistan Aims To Develop Tourism Industry

New tourist guest house opens in Afghan Panjshir province



Image via dvidshub.net

By 2nd Lt. Jason Smith | Apr 27, 2010
PANJSHIR PROVINCE, Afghanistan – Panjshir province, Afghanistan, is known for its scenic terrain, fast-flowing river, permissive environment and mujahedeen resistance of both the Soviets and Taliban.

The provincial government is hoping to add tourism to the list of things people think about when pondering Panjshir.

In an April 26, ribbon-cutting ceremony, Bazarak Municipality Mayor Abdul Khabir, with help from Panjshir Deputy Gov. Abdul Rahman Kabiri; U.S. Air Force Lt. Col. Curtis Velasquez, Provincial Reconstruction Team Panjshir commander; James DeHart, U.S. State Department and PRT Panjshir director; Elizabeth Smithwick, U.S. Agency for International Development field officer at PRT Panjshir; officially opened the newest guest house in the Panjshir province.

The guest house, which was funded by USAID, belongs to the municipality. Khabir's office is responsible for the day-to-day operations.

"It's for national and international guests of Panjshir," said Khabir through an interpreter. "The municipality will use the revenue to run the guest house."

The modern facility boasts 15 rooms with flat screen televisions. Eleven of the rooms are single beds, and four have two beds. The guest house also has a conference room.

"Having a guest house close to the provincial center provides a huge benefit by increasing provincial center capacity," said Velasquez, an Abilene, Kan., native. "People can come here to conduct business rather than staying somewhere far away or not coming at all. It enhances the ability to entertain government guests, thus increasing capacity of the provincial government."

The room price is a sliding scale from $20 to $100, depending on the room and reason for the stay. Government officials on government business will be at the lower end of the scale, while tourists can expect to pay a price near the higher end.

"This is the first municipality-run guest house in the country, and it's an opportunity to expand the services of the municipality by having available an attractive, clean and pleasant place to stay in the center of the provincial capital," said Smithwick, a Texas native. "It means individuals will no longer be tied to a limited schedule, but will be able to stay for extended periods of time. This means they will be able to meet with a greater number of government officials to help meet the needs of the Panjshir people."

Smithwick said the Panjshir Municipality Guest House, which was funded through the Afghan Municipality Strengthening Program, will be open to everyone, but is primarily intended for government business.

"We finally have a place for outside guests to stay that's closer than the Astana Guest House," said Khabir. It will certainly help the province, which is one of the most visited places for tourists in Afghanistan, added Khabir.

Following the ribbon cutting, special guests received a tour of the facility and met in the conference room for tea and snacks.

The guest house is now open for business. Tourists hoping to travel to Afghanistan should book rooms soon as space is limited, and Khabir expects to be very busy.

http://www.eturbonews.com/15772/new-tourist-guest-house-opens-afghan-panjshir-province

inace Panjshir dolina izgleda jebeno tj ovako:




http://en.wikipedia.org/wiki/File:Vall%C3%A9e_du_Pandjchir_-_Mai_2006.jpg

Posted by: eYe-reEs Apr 28 2010, 12:09
10 best places to experience music

1. http://www.lonelyplanet.com/usa/nashville/entertainment-nightlife/381129, USA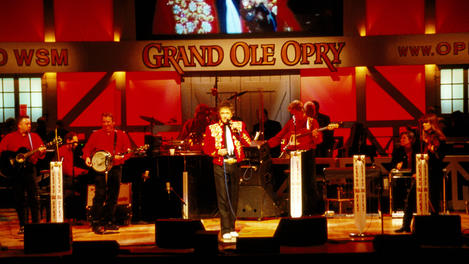 This country-music phenomenon is actually a Saturday night, live radio broadcast that goes out on Nashville's WSM station. It's been around since 1925, making it the USA's longest continuous radio show, and takes place at Nashville's 4400-seat Grand Ole Opry House. Each year thousands of good-ole boys and girls from around the globe git on down to Tennessee to get a load of the legendary show that has played host to numerous country music legends – Waylon Jennings, Hank Williams, Patsy Cline, Johnny Cash – and others, like Keith Urban. Plan your trip at www.opry.com; tickets range from around US$70–400.

2. Berlin cabaret, http://www.lonelyplanet.com/germany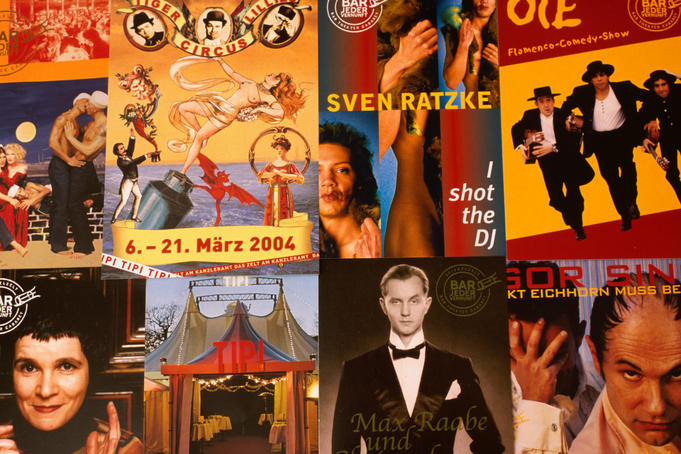 For many people the words 'decadent', 'cabaret' and 'Berlin' go together like 'oil', 'terror' and 'war'. German cabaret began in the '20s and was a lot darker than its sultry French equivalent – more satirical, more political, a reflection of the horrors of warfare. Today, although the scene just isn't what it used to be, Berliner cabaret still offers something of that edge (along with leggy, high-kicking girls, of course), as well as the giddy thrill of being transported back to a time when art actually mattered. The Kit Kat Club is postmodern cabaret for sexual adventurers; open Friday, Saturday and Sunday, with Friday nights the best for genuine fetishists.

3. http://www.lonelyplanet.com/cuba/havana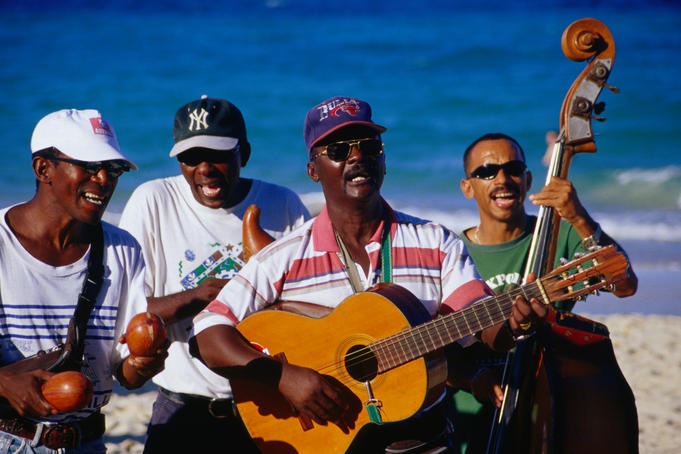 The absorbing documentary Buena Vista Social Club (1999) implanted Cuban music (specifically, the pre-revolutionary son style) into the global consciousness, and today many pilgrims travel to Havana to experience son's evocation of a time before Castro, before collectivisation, before poverty and isolation. They say son is connected to the hips (it's a prototype of salsa), but that's not all you can hear in Havana's bars and streets: rumba, salsa (of course) and Latin jazz will also shake your hips silly. The Salon Rosada in Marianao lets you listen to unreal Saturday night tunes from a balcony overlooking a sea of dancers; entry is US$10 for non-Cubans or US$0.25 for locals.

4. Carling Weekend, Reading, http://www.lonelyplanet.com/england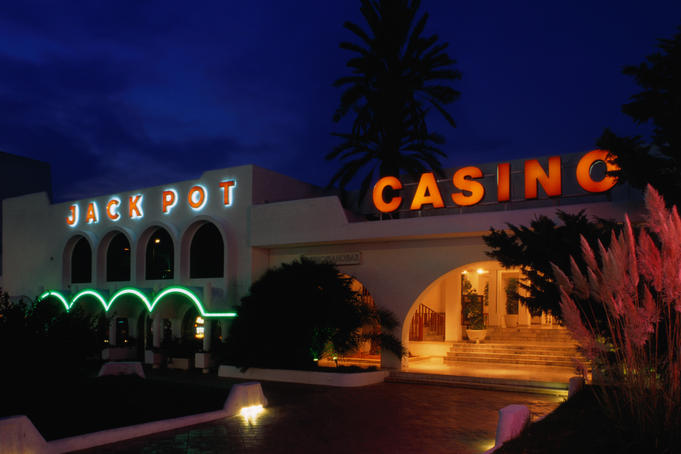 With a few decades of music history under its belt, the Reading festival is a worthy pilgrimage for fans of alternative pop, rock, rap and hiphop. The three-day event can feel like a home away from home (if your home has 10-million-watt speakers). Once your campsite is set up, head to a stage (there are six) and lose your mind with 60,000 other people. If an act doesn't measure up, contribute to a barrage of empty plastic bottles, a festival tradition. If you love the act, follow it to Leeds the next day, where a sister festival is held concurrently. Tickets usually go on sale in March; standard day passes cost around £70; swat the line up at www.readingfestival.com and www.leedsmusicfestival.com.

5. http://www.lonelyplanet.com/spain/ibiza

Mention the words 'Ibiza' and 'dance music' these days and you might get a another word: 'dated'. But this small island off Spain's eastern coast is pretty much where it all began. In the late '80s British DJs would play at Ibiza's Ecstasy-fuelled clubs before importing the hedonistic vibe back to England, where house music and techno were taking off ; the rest is history. Ibizan clubs are a lot more commercial now, and there's a hell of a lot more lager louts to contend with, but the atmosphere is still undeniably riotous, self-indulgent and pleasure seeking. Privilege is the world's 'massivist' club; it's 4km from Ibiza Town but offers a free bus shuttle departing every 30 minutes (midnight–6am) from Ibiza harbour.

6. http://www.lonelyplanet.com/usa/new-orleans Jazz Festival, USA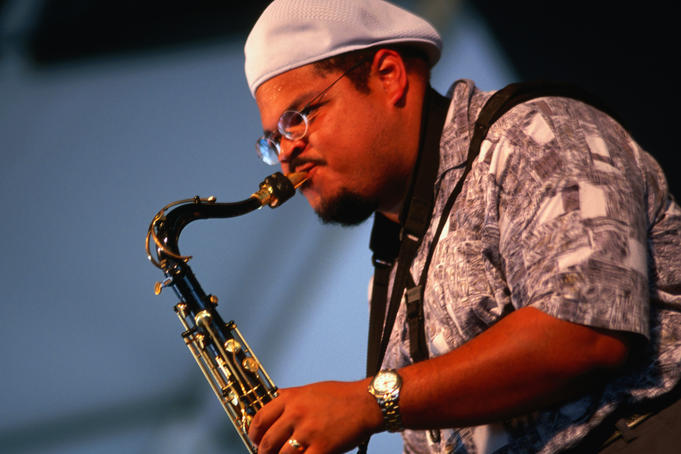 Also known as 'Jazz Fest', this 10-day gala event spread across 12 stages attracts 650,000 people per year and pretty much defines the spirit and heritage of New Orleans. It's eclectic, featuring gospel, funk, zydeco, rock and Caribbean in addition to jazz, but the best endorsement is the stellar roster of acts it has staged, including Fats Domino, Dr John, Allen Toussaint, Aretha Franklin, Miles Davis, Bob Dylan, Ella Fitzgerald, Dizzy Gillespie, Santana, Sarah Vaughan, Paul Simon, BB King, Joni Mitchell, James Brown, Willie Nelson, The Temptations, Van Morrison, LL Cool J, Gladys Knight and Youssou N'Dour. Standard one-day tickets are US$50 at the gate (US$40 if booked online), with more pricey VIP options available; check listings and options at www.nojazzfest.com.

7. http://www.lonelyplanet.com/senegal/dakar, Senegal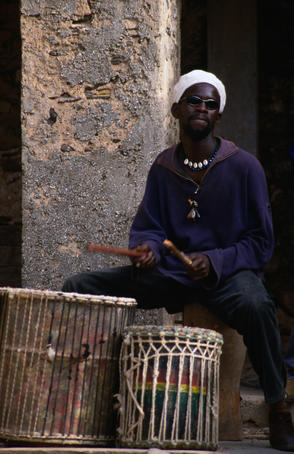 They say Dakar is the Paris of French West Africa, a cultural hub with intellectuals and artists aplenty. Fittingly, it has a throbbing live-music scene, powered by mbalax, a cross-hatching of Latin and Caribbean music with African>
drumming. Beloved Senegalese musician Youssou N'Dour is the most famous exponent of mbalax, but there are others who have followed his lead, including Baaba Maal and Cheikh Lo. Mbalax performances are addictive: the sight of a 10-piece band completely absorbed in the music while delirious punters stuff cash into the musicians' mouths and pockets is one not easily forgotten. Local and international legend Seck hosts live mbalax nights at the Kilimanjaro club, next to the Soumbédioune fish market.

8. http://www.lonelyplanet.com/austria/vienna, Austria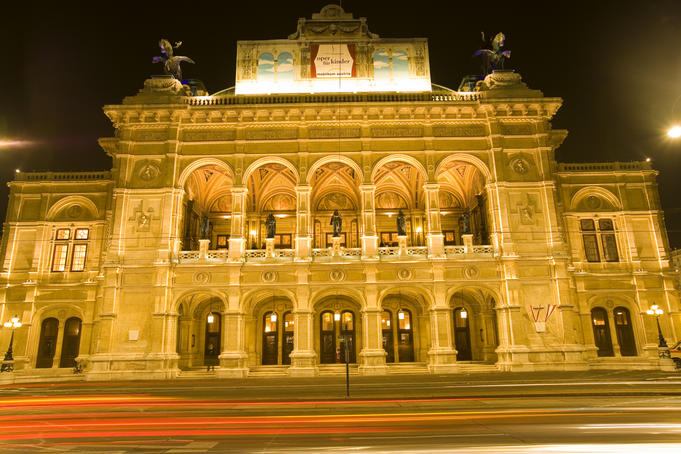 Strauss, Schubert, Haydn, Mozart, Beethoven, Brahms, Schönberg and Mahler… These giants of classical music all at some stage lived or made music in Vienna, and their legacy is celebrated in the city with an annual performance season lasting from September to June, plus an additional nine festivals per year, special events and one-off performances. For lovers of classical music, what could be finer than experiencing a world-class recital by the Vienna Philharmonic in the stately Wiener Konzerthaus – in the city where it all began? The Wiener Konzerthaus is a short stroll from the U4 Stadtpark Station. Public transport is free with a valid concert ticket for two hours prior to a performance.

9. http://www.lonelyplanet.com/england/london, England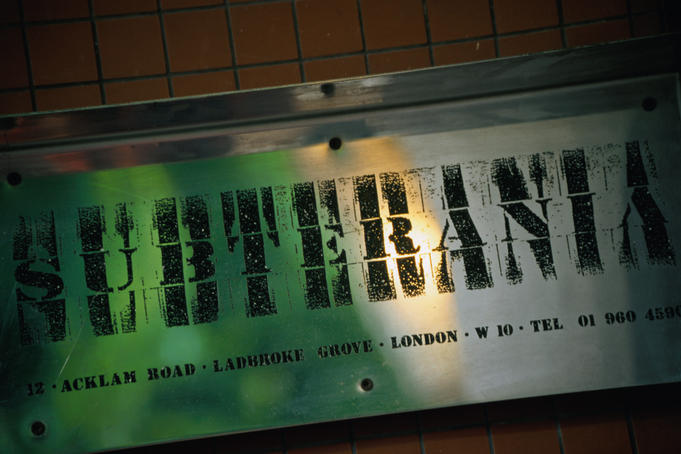 Many come to London for the music, whether they want to party hard in a superclub like Ministry or Fabric; chill to an adventurous, possibly stoned DJ in some too-cool-for-school bar; or head to one of London's unbeatable live-music venues (anyone who's anyone plays the capital at some stage). Think of the scenes that London has incubated, like punk, rave and drum and bass, and the many ultrafamous London musos like Bowie, the Stones, the Clash, the Pistols… Punk started here, and continues to live here; get the latest gig listings at www.eroding.org.uk.

10. http://www.lonelyplanet.com/usa/austin, Texas, USA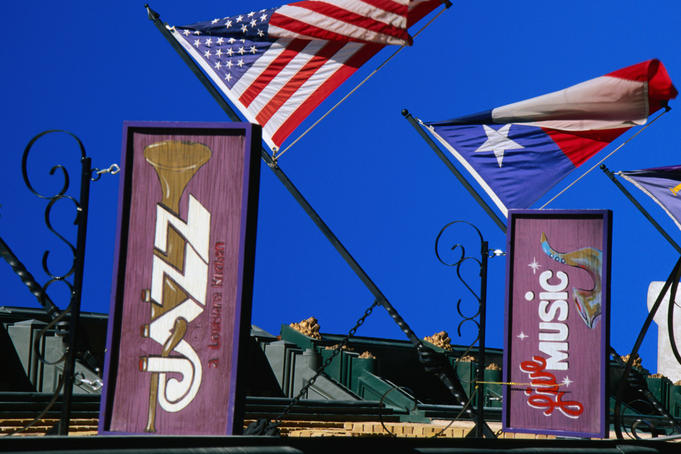 Texas dubs itself the 'Live Music Capital of the World', which is a bit cheeky considering the claims of other cities like London. How many famous bands from Austin can you name off the top of your head? Now how many can you think of from London? Alright, calm down – let's not get into one of these kind of fights. Let's just agree that live music is terribly important to Austin, and respect the fact that it has more live-music venues per capita than Nashville, Las Vegas, New York City, Memphis or Los Angeles. Get the Austin groove online at www.unlockaustin.com, which features news and reviews of the city's live-music talent and venues.

http://www.lonelyplanet.com/usa/travel-tips-and-articles/42/50599?affil=lpemailcontent#

Posted by: eYe-reEs Apr 29 2010, 10:47
One World Trekking unveils new Nepal hike




28 Apr 10 (TravMedia.com): The Mount Everest region of Nepal is undeniably the most the popular and well-trodden trekking destination in the Himalaya and with good reason, who wouldn't want to see the world's tallest mountain?

One World Trekking's new Khumbu Explorer Trek in Nepal invites avid hikers to explore a path less traveled through this famous and culturally rich 'Land of the Sherpa'. In November 2009, trekking guides Manasseh Franklin and Andy Crisconi traveled to Nepal to research a new 10-day cultural trek, exploring the lesser known and spectacular high route between the villages of Tengboche and Khumjung, visiting the traditional Sherpa hamlets of Upper Pengboche, Phortse and Thame and admiring the ancient monasteries of Thame and Upper Pengboche. Along the way you will wander through fairytale rhododendron forest and may spot wildlife such as the Himalayan tahr, barking deer, musk deer and the bearded mountain goat which, seeming to be an elk with a lion's mane, may belong in Harry Potter's Forbidden Forest! Climbing from the village of Pengboche, this less-traveled Everest trekking route allows us to stay up high while connecting a series of ridges between Upper Pengboche, Phortse and Khumjung in Nepal's Green Valley (http://oneworldtrekking.wordpress.com/). From peaceful vantage points we can gaze down on the famous Tengboche Monastery along the Dudh Kosi River and upward into the awesome outstretched arms of Ama Dablam, Mother's Charm; Nepal's most beautiful peak which dominates the landscape of this most stunning and gravity defying land.

One World Trekking (http://www.oneworldtrekking.com) arranges this as a fully-supported, easily paced lodge trek that allows the Nepal traveler to soak up the beauty of the Home of Mount Everest. Our Khumbu Explorer Trek is a quieter, lower altitude alternative to the traditional Everest Base Camp route and one that is sure to satisfy the cultural explorer and mountain enthusiast alike.

For more information on this great short trek in 'The Land of Mount Everest', please email us at info(at)oneworldtrekking(dot)com or visit our website at http://www.OneWorldTrekking.com. Visit us on Facebook at http://www.facebook.com/oneworldtrekking

http://www.traveldailyasia.com/AsiaPacificNews/Detail.aspx?Section=40001

********************************************************************************
***********

Trekking In Nepal: Trekking in the Summer Months And During The Christmas And New Years Holidays




There are two major factors to consider when deciding to trek in Nepal: crowds and weather. As a general rule, the better the weather, the more people you will be joining you on the trails. During the high tourist seasons in the spring and fall, areas such as Everest and Annapurna can get downright busy.

Trekking in Nepal is possible at any time of year depending on where you are going. With each season comes an opportunity to explore the various regions in Nepal on foot. During the summer monsoon season (June – August), you can trek in the rain shadow areas on the north side of the Himalayas in areas such as Mustang, Upper Manang (Annapurna and NarPhu region) and Dolpo. These mountainous and culturally spectacular regions are blocked from the rain clouds due to the surrounding high mountains and are little-effected by the influence of the monsoon weather patterns. The best part about trekking in these areas in the summer is that the trekking routes are less crowded.

The winter in Nepal (December – February) is also a fine time for lodge trekking. This period is typically defined by long stretches of high pressure, blue skies and, yes, very cold mornings and evenings. But, you will be spending your nights in the various lodges en route which provide a relatively warm and comfortable rooms and a variety of healthy food choices.

The high passes of the Everest and Annapurna areas are usually closed by snow from late November to early March, so trekking to the Annapurna Sanctuary, Ghorepani & Poon Hill and the lowers regions of the Khumbu (Everest region) are your best options as they travel up to moderate elevations and do not require the crossing of a high mountain pass. The month of February is still cold, though less so as the spring trekking season of March and April is approaching.

So, for the school teachers out there with only summer off, those wishing to escape the craziness of the holiday season or if you just want to miss the crowded trails, Nepal is still an option for your hiking vacation.

http://oneworldtrekking.wordpress.com/
http://oneworldtrekking.com/

Posted by: ovoiono Apr 29 2010, 20:14
[quote name='eYe-reEs' date='Apr 29 2010, 11:47' post='119536']
odlične reportaže; vrhunske,maštovite fotografije na flickr galeriji.
Posted by: eYe-reEs Apr 30 2010, 09:13
thnx!!! ovo je tek 1 mali dio svega. chirni opet za 20ak dana
Posted by: ovoiono Apr 30 2010, 18:46
QUOTE (eYe-reEs @ Apr 30 2010, 10:13)
thnx!!! ovo je tek 1 mali dio svega. chirni opet za 20ak dana
vit pležr
Posted by: eYe-reEs May 5 2010, 10:59
How to avoid inflated travel bill

Avoiding 10 worst travel rip-offs

By Sarah Pascarella | May 02, 2010

We've all dealt with the unpleasant experience of an inflated travel bill, whether it's getting socked with extra fees at the airport or discovering fine-print charges for a hotel room. Being an active and aware consumer, however, can protect you—and your wallet. Read on to discover the 10 worst travel rip-offs currently plaguing the industry, and how you can avoid them.

1. Carry-On Bag Fees

A few weeks ago, Spirit announced it would begin charging for carry-on bags, to the tune of up to $45 per bag. Since then, the industry has been in an uproar, with five other airlines pledging not to add similar fees on their respective flights. The pushback is obvious—not all travelers take baggage, but most travelers have at least one carry-on. Add a price tag to the carry-on and you challenge even the lightest of travelers.

As for the argument that charging for a carry-on will reduce boarding and deplaning times, well, it remains to be seen if this new fee will result in increased efficiency at the airport. To me, it just sounds like creative justification for hitting travelers with a new (and nearly unavoidable) fee.

To avoid a carry-on bag fee, the strategy is simple: Don't fly Spirit.

2. All Other Baggage Fees

While we're on the topic of bags, let's consider the relatively new development of airlines charging for checked bags. American was the first carrier to do so in May 2008, and many carriers quickly followed suit. What started off as a seemingly bad idea (for customers, natch, not the airlines) unfortunately turned into an industry standard. Two years later, there remain just two lonely standouts that don't charge customers for their baggage: Southwest (two checked bags free) and JetBlue (one checked bag free).

Why are baggage fees a rip-off? Simply put, the act of traveling typically necessitates a bag. Of course, you can be creative and try to pack as light as possible, but for most people, taking a trip longer than two days will require a suitcase. Given that the fees aren't insignificant (ranging from $15 to $45 for the first checked bag), the extra charges for such basics can really add up.

To avoid paying for bags, you could limit your air travel to Southwest and JetBlue, or you could strive to travel light and only pack carry-on bags when using other airlines. You could also investigate the cost of shipping your belongings ahead to your destination, as well as back home, a few days before your departure and return.

3. In-Person vs. Online Fees

This pricing discrepancy in the airline industry is downright sneaky. For example, check a bag with Continental, Delta, or United at the airport and it'll cost you $25. Do so online, though, and it's slightly cheaper—$23. US Airways charges $25 for an in-person baggage check or $20 to check a bag online. The airlines are passing on their costs of having to employ customer service reps, baggage personnel, and the like to you, the customer. Use those employees and their services by checking a bag at the airport and it'll cost you. This difference in fee pricing is discriminatory to those without Internet access, as such customers are penalized in the pocketbook simply because they're not online.

The best strategy is to use the Web as your default for all travel purchases. If you're skittish about booking online, plan on putting in a good amount of preliminary research to ensure you won't be penalized by booking in person or over the phone.

4. Fees to Choose Your Coach Seat in Advance

SmarterTravel columnist Ed Perkins considers full-fare coach/economy class seating a big rip-off, as you're paying "top dollar for a lousy product." Now, let's add insult to injury—extra charges to choose that lousy coach seat in advance. Currently, coach seat selection fees are in place with AirTran, Spirit, and Virgin America.

With most other airlines, you can choose your seats in advance without paying extra on your final ticket cost. And why not? This is what you're purchasing. I can think of few other industries where picking out your exact product results in a surcharge. It's like an extra fee for test driving a car, or one for handling which apples you choose to purchase from the supermarket. In other words, a rip-off.

If you don't mind a random seat assignment, forego choosing your seat in advance with AirTran, Spirit, and Virgin America to avoid the fee. Or, conversely, avoid these fees altogether by choosing competitor airlines.

5. Charges for Pillows, Blankets, and Headphones In-Flight

Here we have another case of the airlines charging for items that used to be included in the price of your ticket. Nowadays, with "unbundling" being all the rage, you can expect to pay up to $12 for a kit including a small pillow, blanket, and earplugs, and a buck or two for headsets. Essentially, the charges here are born of convenience—you're paying because you're in the right spot at the right time. Truly, can you think of any other scenario in which you would shell out up to $12 for what is essentially a square of fleece and a static-cling pillow? You're better off packing your carry-on bag wisely and including your own fleece, pashmina or scarf, sleep mask, and pillow—you'll get higher-quality products and a more restful experience.

6. Fees to Redeem Your Frequent Flyer Miles

Accrued miles on US Airways? Try to book a flight using your frequent flyer miles and you'll be charged anywhere from $25 to $50 just to redeem your "reward." This extra fee negates the "free" element of reward travel—you've upheld your end of the bargain by being loyal to your airline, but when you ask the company to uphold its promise of a free flight for your efforts, you get slammed with a surcharge. If it sounds unfair, that's because it is.

While most other airlines will let you book award travel for free online, try to do so in person or over the phone and it becomes a different story. A whopping 11 domestic airlines charge frequent flyer redemption fees for non-online transactions, and the penalties range from $15 to $40.

Bottom line? If you're going to book award travel, do so online—and if you're traveling with US Airways, consider switching your loyalty program to a different carrier.

7. CDW/LDW Insurance for Rental Cars

The collision-damage and loss-damage waiver insurance on rental cars may not be necessary. In many situations, your own insurance provider and credit card offer similar protections in the case of damage or theft. Contact your car insurance and credit card companies to determine your current coverage. Once you've determined that you have the insurance you need, you can decline these extra charges with confidence that you're not paying twice for the same services.

8. Bank Surcharges on Foreign Credit Card Transactions

There are many rip-off fees associated with credit card use nowadays, but among the worst may be surcharges for purchases/exchanges on foreign soil. The 2 percent fee is small, but it's a fee for doing absolutely nothing. The best way to work around this gouge is to limit the times you use your card while overseas. Make fewer credit card purchases, and consider cash instead. ATM debit cards often have better exchange rates and minimal fees—just make sure you safeguard your currency if employing this method.

9. Add-On Fees That Should Be Factored in the Base Price

Add-on fees are the ones that most commonly get you by surprise—common-sense items or services that you thought you were already paying for when you booked. These add-on fees can include daily "resort" or "housekeeping" costs at hotels, licensing or other usage-related surcharges on rental cars, and (perhaps the worst of all) fees just to make a transaction in the first place. To avoid unpleasant surprises such as these, be sure to read all fine print up front before you book. Check the travel provider in question on user-review sites and consumer-protection agencies (such as the Better Business Bureau). If you can avoid these companies entirely, then you won't be subject to their rip-off fees.

10. Hotel Wi-Fi Charges

Nowadays, many consider the Internet to be a utility, as essential to your hotel stay as running water and electricity. Indeed, many hotels have recognized this and include high-speed wireless Internet access in the guest room rate. Not all do, however, and without reading the fine print, you might pay up to $14.95 per day for the privilege of using the Internet in your hotel room. Others may offer free Internet access only in public areas, and you'll get charged if you log on in your room. If you're a frequent business traveler or just like to stay connected during your vacation, call and ask the front desk clerk if there are fees to use the Internet. If so, you might want to consider taking your business elsewhere.

http://www.eturbonews.com/15892/avoiding-10-worst-travel-rip-offs

Posted by: eYe-reEs May 5 2010, 11:06
Myanmar Introduces Visas On Arrival

Myanmar to offer tourist visas on arrival



Omage via flickr.com

May 04, 2010

Myanmar's military government will offer visas on arrival to boost the country's nascent tourism sector, a travel industry official said on Tuesday.

Tourist visas, which are normally arranged days in advance at an embassy abroad, will be now be available at international airports in Mandalay and the biggest city, Yangon, said Tin Tun Aung, secretary of the Myanmar Travel Entrepreneurs Association.

"We heartily welcome it," Tin Tun Aung said. "I'm sure it will have a strong impact on tourist arrivals to our country."

The cost of the visa will be $30 and would be valid for 28 days, he added.

Although Myanmar is rich in jungles, beaches and mountains and is dotted with hundreds of golden Buddhist temples, its tourism industry remains largely undeveloped.

Total tourist arrivals in Myanmar during for the fiscal year 2009-2010 stood at 300,000, compared with 255,288 for the same period a year earlier. Some 315,536 people traveled to Myanmar in the 2005-2006 period, official data showed.

Those figures are dwarfed by neighboring Thailand, which drew 14.1 million tourists last year.

Many potential visitors are deterred by the poor reputation of the country and its hardline military rulers, who are accused of corruption, stifling democrat

Myanmar's government plans to hold its first election in two decades some time this year and is on a drive to privatize numerous industries, including shipping and air travel, to attract more foreign investment, which has been restricted by Western sanctions on the regime.

ic freedoms and presiding over decades of human rights abuses.

http://www.eturbonews.com/15923/myanmar-offer-tourist-visas-arrival

Posted by: eYe-reEs May 6 2010, 11:51
Libya seeks to attract tourists

Libya to ease visa restrictions for foreign tourists



Image via sukra-travel.com

By Alaa Shahine | May 05, 2010

Libya plans to ease visa restrictions for many countries as it seeks to attract tourists and diversify its economy away from oil, said Saif al-Islam al-Qaddafi, the son of Libyan leader Muammar al-Qaddafi.

"Right now it is very difficult to get a visa," Qaddafi said in an address at the American University in Cairo today. "But soon, very, very soon, it will be very easy for many people around the world to visit Libya."

The North African state in March lifted a temporary visa ban on visitors from 25 European countries that was imposed during a dispute with Switzerland, sparked by the July 2008 arrest of Qaddafi's other son Hannibal on charges he mistreated two servants. He was released on bail, though Libya detained two Swiss businessmen. In February, one of the businessmen was freed, while Max Goeldi of ABB Ltd., the world's biggest builder of power grids, remains in custody.

Saif al-Islam said that attracting more tourists was a way to improve the image of his country, tarnished in the 1980s and 1990s by accusations from the U.S. that it sponsored terrorism and was attempting to develop nuclear weapons.

"If we get millions of tourists to go to Libya they can see with their own eyes, so they can be good witnesses for you and for us," Saif al-Islam said. Libya has numerous Greek and Roman ruins at sites such as Leptis Magna and Sabratha.

Isolation

The country began to emerge from decades of international isolation in 2002 when the elder Qaddafi abandoned a nuclear- arms development effort, pledged to destroy stockpiles of chemical weapons and renounced terrorism.

International oil companies were drawn to Libya after international sanctions were lifted. The country must now reduce its dependence on the oil industry, enabling Libya to move from an "artificial economy" to a real one, Saif al-Islam said. Oil revenue makes up more than 70 percent of gross domestic product.

A rising number of foreign investors have been attracted to Libya's non-oil industries in recent years. BNP Paribas of France owns 19 percent of Sahara Bank in Libya and the Arab Bank of Jordan has a similar stake in Wahda Bank.

Six lenders including HSBC Holding PLC and Standard Chartered PLC were short-listed for two banking licenses in Libya. The central bank has said that it will announce the winners in July.

http://www.eturbonews.com/15968/libya-ease-visa-restrictions-foreign-tourists

Posted by: eYe-reEs May 7 2010, 10:51
New Service
Flydubai to begin flights to Afghan capital of Kabul



Image via capitaleritrea.com

By eTN Staff Writer | May 03, 2010

Beginning May 17, flydubai will begin flights between Dubai and the Afghan capital of Kabul. Flydubai is owned by the government of Dubai and was established to offer quality, low-cost travel to destinations that are underserved by direct air links to the UAE or where additional capacity is required.

Ghaith Al Ghaith, CEO of flydubai said: "We are very excited about the start of our new service to Kabul. There are currently more than 1,000 people traveling between Dubai and Kabul every day, and we are pleased to offer them the option of traveling on one of the industry's safest, newest fleets of aircraft.

"We believe there will be a huge demand for flydubai, and as this is an important market for us; we are already working with the authorities to increase the number of flights we operate to the city. Kabul is a fascinating place with an incredible history. I am personally looking forward to making the trip in the near future."

Following its first commercial flight in June 2009, flydubai has rapidly grown its network to comprise 13 operational destinations, with an additional five routes scheduled to begin operating by the end of June.

Sticking to the traditional low-cost model, flydubai's fares are one way, tax inclusive, and include one piece of hand luggage. The other services you would find on a full-service airline are also available but are charged separately.
"This is how we make our fares fair," said Al Ghaith. "After all why should you pay for a suitcase if you are traveling with hand luggage? And why should you pay for a meal if you don't want to eat?"

Although flydubai is low cost, the airline has spent money where it counts. In 2008, flydubai ordered 50 brand new 737-800 Next Generation aircraft from Boeing at a list price of US$4 billion. The 737-800NG is one of the safest aircraft flying today and, with one taking off every 4.6 seconds somewhere in the world and a 40-year track record, there is plenty of evidence to back up that claim.

Flydubai didn't scrimp onboard either, with seats specially designed by Recaro - seat manufacturer for Formula 1 and Porsche - to give extra comfort and legroom. A simple redesign, which moved the traditional seat back pocket to up behind the tray, gives each seat an additional 2 inches of extra legroom, and means flydubai has one of the largest seat pitches of any economy airline.

"We may be a low-cost airline, but low cost doesn't have to mean low quality," explained Al Ghaith. "We are committed to upholding the very highest standards of safety and comfort onboard, and we want to ensure our passengers enjoy their reliable, on-time flight with flydubai. We are different [from] other airlines operating on the Kabul-Dubai route, so I would encourage people to give us a try and find out why we have become one of the world's fastest-growing, start-up airlines ever."

http://www.eturbonews.com/15920/flydubai-begin-flights-afghan-capital-kabul


Dubai To Pakistan
Rapid expansion of flydubai continues with flights to Karachi



Image via jamiebriant.org

By eTN Staff Writer | May 05, 2010

Flydubai announced today that it has added Karachi, Pakistan, as the newest route in its fast-growing network. This is the sixth new flight announcement within the past month. The low-cost airline now has 19 destinations on its air service schedule.

Pakistan is home to many of the expatriate workers in the UAE (United Arab Emirates), and the low-cost flights to Karachi, popularly referred to as the City of Lights, will provide an excellent opportunity to make the return trip to see friends and family more often. Flydubai will operate daily flights to the South Asian city of Pakistan from June 21.

Karachi houses the country's largest commercial corporations and is the center of financial, industry, and trade sectors. The opportunity for less complicated, less stressful, and less expensive business travel is also expected to create a large demand.

Ghaith Al Ghaith, CEO of flydubai, said Karachi would play an important role in expanding flydubai's reach and will make a significant difference to the Pakistani expatriates working in the UAE.

"There are currently more than 700,000 expatriates from Pakistan working in the UAE and an extra opportunity for them to travel back home has to be good news. We are in the business of bringing more people together more often, and we can see the Karachi route being a very busy one indeed," he said.

"Pakistan is already a very close trading partner with the UAE, and there is always the potential for even more commercial ties. One of our goals is to use the flydubai routes as a means for people to forge new friendships, visit new places and new cultures, to experience new destinations, and to enjoy new relationships, whether for business or pleasure," Al Ghaith added.

The UAE is also Pakistan's biggest source of foreign remittance through banking channels. The bilateral trade between the two countries was around US$6 billion (Dh22.04 billion) in 2009, making the UAE the second largest trade partner of Pakistan.

FZ333 will depart Dubai from Sunday to Thursday at 0815 hours and arrive in Karachi at 1125 hours. The return flight, FZ334, will leave at 1210 hours arriving in Dubai at 1320 hours local time. On Fridays and Saturdays, FZ333 will depart Dubai at 1135 hours and arrive in Karachi at 1445 hours. The return flight, FZ334, will leave at 1530 hours and arrive in Dubai at 1640 hours local time.

Flydubai's operational destinations are Beirut-Lebanon, Amman-Jordan, Damascus and Aleppo-Syria, Alexandria-Egypt and Djibouti-Africa, Doha-Qatar, Baku-Azerbaijan, Khartoum-Sudan, Bahrain, Kathmandu-Nepal, Muscat-Oman, and Kuwait. The airline will soon start service to Assiut and Luxor-Egypt, Istanbul-Turkey, Kabul-Afghanistan, and Latakia-Syria.

The flydubai model is simple, with customers paying only for the services they want to receive. The ticket price includes all taxes and one piece of hand baggage, weighing up to 10 kg, per passenger.

Passengers have the option to purchase checked-in baggage in advance, subject to availability. Checked baggage at the airport is also strictly subject to availability and passengers are advised to book online early to secure the space, as only pre-purchased baggage can be guaranteed.

Nominal payments allows customers to select their seat and secure extra legroom positions. Bookings can be changed for a small fee, plus any difference in the fare, and food and drink can be purchased on board.

Flydubai operates from a modernized and enhanced Terminal 2 on the north side of Dubai International Airport.

http://www.eturbonews.com/15969/rapid-expansion-flydubai-continues-flights-karachi

http://flydubai.com/english.aspx

Posted by: eYe-reEs May 12 2010, 12:24
Skyscanner flight trends April 2010: Top 50 flight destinations

April 2010 has been an interesting month for the UK travel sector which has experienced a five day closure of airspace, a first in aviation history; a month of unsettled weather, with everything from snow storms to heat waves, and some of the UK's favourite holiday destinations, Greece and Thailand, were hit by civil unrest.

Cheap flight comparison site Skyscanner reveals how the events of April 2010 affected the UK's interest in travel destinations.

The top five remain stable with the immensely popular beach destinations of Malaga, Alicante, Tenerife, Palma and Faro holding on to their positions. Dalaman continues its popularity spurt, moving up one more place to number six, overtaking London. Dublin also rose one spot, displacing New York, whilst Amsterdam held firm at number ten.




Highest Climbers
Gerona was the highest climber this month, rising nine places in popularity, followed by Luqa in Malta and Pisa which both rose eight places. Stockholm and Bodrum both moved up seven spots, as did Nice, likely due to the Cannes Film festival which takes place in May.

Biggest Fallers
Geneva took by far the biggest drop this month, slipping a massive twenty places in the charts, likely due to the end of the ski season. Dubai fell nine places and Lanzarote slipped six spots down to nineteen.

New Entries
Germany has fared well this month with both Hamburg and Frankfurt entering the Top 50. Greece will be reassured to see Crete enter the charts despite its well publicised economic problems, and rival Turkey will be pleased that Antalya has also entered, meaning that overall Turkey has four locations in the Top 50, to Greece's two.

Drop Outs
After rocketing up the charts last month, Munich disappears from the Top 50 this month, along with Manchester, Hong Kong and Budapest.

Barry Smith, Skyscanner Co-Founder and Development Director commented: "Spain continues to hold on to the top spots along with Portugal's Faro. Dalaman is going from strength to strength, rising another place from last month, and despite civil unrest in Thailand, Bangkok has risen two places to number 11, showing its resilience as a tourist destination."

April 2010 Top 50 Destinations
1. Malaga (Spain) [0]
2. Alicante (Spain) [0]
3. Tenerife (Spain) [0]
4. Palma (Spain) [0]
5. Faro (Portugal) [0]
6. Dalaman (Turkey) [+1]
7. London (UK) [-1]
8. Dublin (Ireland) [+1]
9. New York (USA) [-1]
10. Amsterdam (Netherlands) [0]
11. Bangkok (Thailand) [+2]
12. Barcelona (Spain) [-1]
13. Paphos (Cyprus) [+1]
14. Ibiza (Spain) [+5]
15. Orlando Florida (USA) [+5]
16. Larnaca (Cyprus) [+1]
17. Paris (France) [-1]
18. Lanzarote (Spain) [-6]
19. Bodrum (Turkey) [+7]
20. Belfast (UK) [-2]
21. Rome (Italy) [+1]
22. Murcia (Spain) [+1]
23. Madrid (Spain) [+1]
24. Edinburgh (UK) [-3]
25. Glasgow (UK) [+3]
26. Gran Canaria (Spain) [+1]
27. Milan (Italy) [-2]
28. Prague (Czech Republic) [+4]
29. Berlin (German) [+1]
30. Gerona (Spain) [+9]
31. Nice (France) [+7]
32. Luqa (Malta) [+8]
33. Athens (Greece) [+4]
34. Sharm El Sheikh (Egypt) [-5]
35. Geneva (Switzerland) [-20]
36. Venice (Italy) [-5]
37. Hamburg (Germany) [NEW ENTRY]
38. Istanbul (Turkey) [-4]
39. Lisbon (Portugal) [-3]
40. Marrakech Menara (Morocco) [+1]
41. Stockholm (Sweden) [+7]
42. Pisa (Italy) [+8]
43. Crete (Greece) [NEW ENTRY]
44. Dubai (UAE) [-9]
45. Krakow (Poland) [-2]
46. Frankfurt (Germany) [NEW ENTRY]
47. Fuerteventura (Spain) [-5]
48. Sydney (Australia) [-3]
49. Antalya (Turkey) [NEW ENTRY]
50. Los Angeles (USA) [-1]

Rankings are based on the number of searches for flights during April 2010 on the Skyscanner website for UK departures. Ranking movement is based on change compared to March 2010 Trends skyscanner.net

http://www.traveldailynews.com/pages/show_page/36931

Posted by: eYe-reEs May 25 2010, 15:06
Wizz Air launches flights from London Luton to Split and Dubrovnik

Wizz Air will markedly expand its presence in Croatia with the launch of cheap flights to Split and Dubrovnik from London Luton this summer. The low-cost airline will also launch flights to Venice Treviso, bringing its total number of routes from London Luton to 20.

Currently Wizz Air offers flights to Croatian capital Zagreb, and to Poland, Hungary, the Czech Republic, Bulgaria, Romania, Croatia, Serbia and Ukraine.

Four weekly flights to Split (Mon, Wed, Fri, Sun) will commence on June 18th, while three weekly flights to Dubrovnik (Tuesday, Thursday, Saturday) will start on June 19 th.

Tickets are already on sale http://wizzair.com/Default.asp?slid=clear&language=EN& with fares starting from as low as GBP 41.99 one way, including taxes and charges.

http://www.croatiaexclusive.com/News/tabid/61/ID/395/Wizz-Air-launches-flights-from-London-Luton-to-Split-and-Dubrovnik.aspxžđ

Posted by: eYe-reEs Jun 1 2010, 07:59
Caminos del Che

Argentina, Cuba and Bolivia working on three-country tourist "Che Trail"



Image via wordpress.com

By BRIDGET HUBER | May 27, 2010

BUENOS AIRES, Argentina – In life, Ernesto "Che" Guevara fought to overthrow a corrupt, capitalist elite. In death, he is spawning his own tourism industry — soon to include a three-country "Che Trail."

Tourism officials in Argentina, Cuba and Bolivia are collaborating on a historic route that will allow Guevara buffs to retrace the footsteps of the Argentine medical student turned revolutionary in Cuba who was killed in a failed mission to foment an uprising in Bolivia.

Bolivia's vice minister of tourism, Marco Antonio Peredo, said Wednesday that the international "Caminos del Che" trail will include sites where Guevara was born, fought and died.

Officials say they are being sensitive to Guevara's legacy, long ago co-opted by T-shirt vendors the world over.

"We aren't looking to commodify him — he's not a product that's for sale," said Diego Conca, who coordinates Argentina's portion of the Che trail, inaugurated last year. "His journey transformed him, and we think that following this route can also be transformative for tourists."

Attractions in Argentina already include Guevara's birthplace of Rosario, his family's mate tea plantation in Misiones and other places where Guevara rode by motorcycle on his path to becoming a leftist revolutionary.

Guevara went to Cuba in 1956 to fight alongside the Castro brothers, and later led a small band of guerrillas in Bolivia, where he was captured and killed in 1967.

Bolivia's tourist route follows Guevara's path through the jungle to Higuera, the town where he was killed, and Valle Grande, where he was buried with six other fighters until 1997, when the bodies were exhumed and taken to Cuba.

Interest in Guevara has increased as Latin American countries celebrate the bicentennial of earlier revolutions that led to independence from Spain. Leftist administrations in Argentina and Bolivia also have broken down taboos associated with Guevara, who inspired both armed insurrection and state repression.

In Argentina's independence celebrations this week, President Cristina Fernandez hung a portrait of Guevara donated by Fidel and Raul Castro in the Gallery of Latin American Patriots in the executive mansion.

"People all over the world ask us for more information," Conca said. "Each month there's more interest, and now with Bolivia, we think there will be even more."

http://www.eturbonews.com/16420/argentina-cuba-and-bolivia-working-three-country-tourist-che-tra

Posted by: eYe-reEs Jun 8 2010, 14:10
10 essential stops for Europe first-timers

Robert Reid
Lonely Planet Author

We've come a long way since the emergence of the 17th-century 'Grand Tour,' when wealthy Brits (mostly Brits) finished their education with a real year in the world, learning to fence in Paris, study art in Florence, climb the Swiss Alps, and complain about the service in Athens. Over time, the first-timer traveler's trails across Europe have swayed back'n'forth, with changes ushered in by the advent of trains, Mark Twain's 'is he dead?' jokes, and the rising or falling of an Iron Curtain or two.

So, what is the 'Grand Tour' version for summer 2010? The new Lonely Planet Discover Europe guide has one that gives a wide-eyed first-timer the 10 best of Europe's cities in three weeks. (Of course, it's OK to take longer.)

LONDON

Two days isn't a huge amount of time in a city with so much to do but you should still be able to see highlights like the Tower, Tate Modern, Big Ben and Buckingham Palace as well as attend a West End theatre show and enjoy the ethnic eateries of the East End.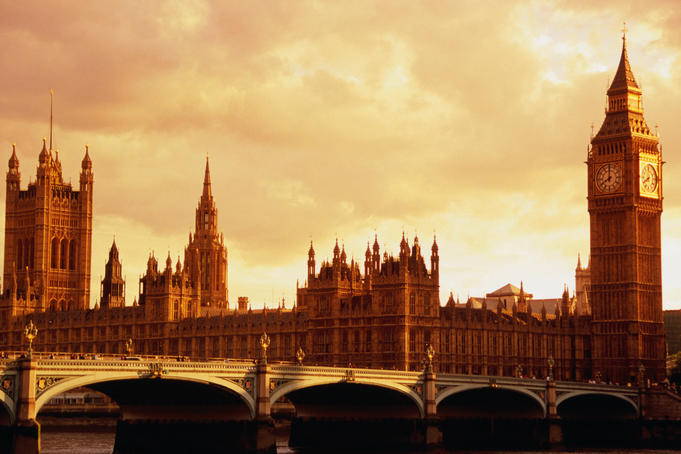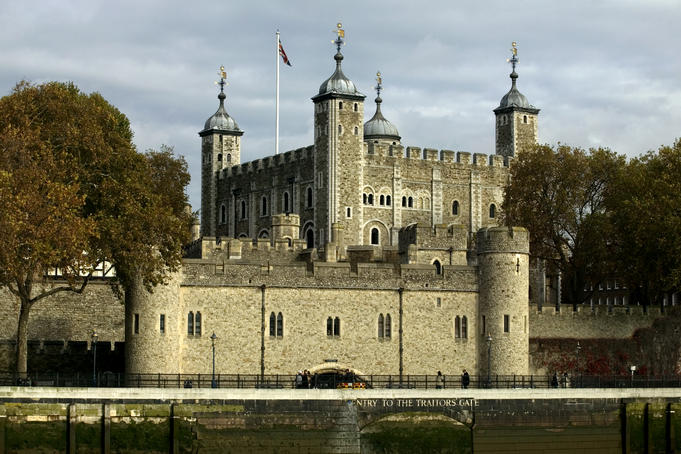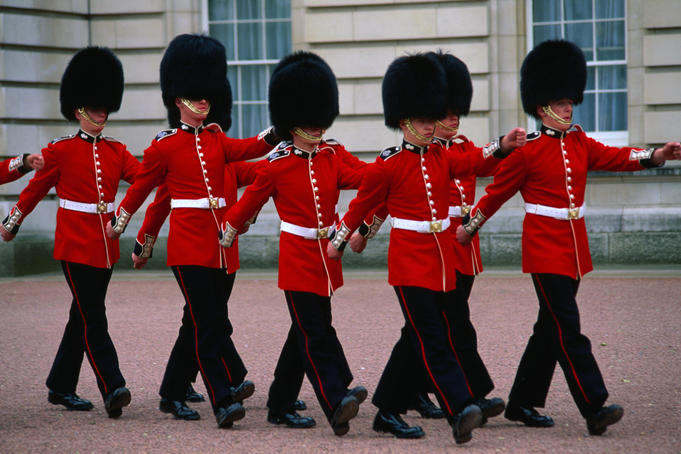 PARIS

A high-speed Channel Tunnel train takes you to the sights in Paris. Overlooking the avenues from the Arc de Triomphe, seeing the Louvre or Versailles and a beautiful church or two is the least you can do. Try lively Montmartre for dinner.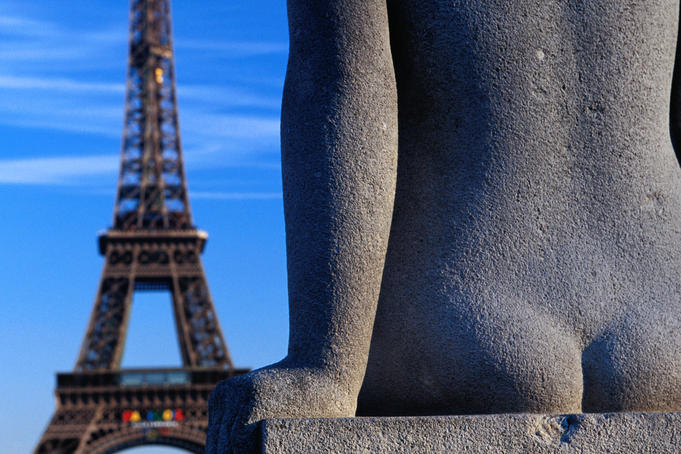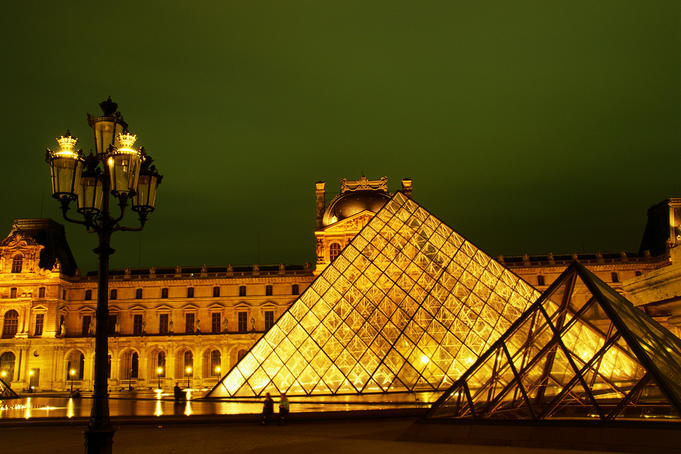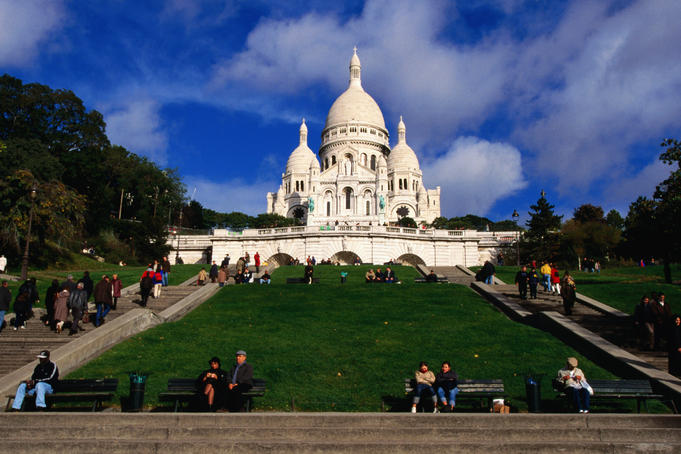 BARCELONA

An overnight ride of the rails and you're at your next stop, colourful Barcelona, where the organic Modernista architecture and Gaudí's Sagrada Familia will wow you. Don't miss the Catalan cooking. Your first flight of the trip moves you along to…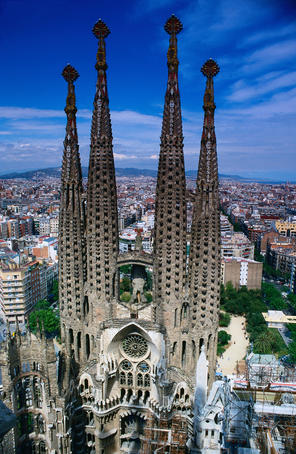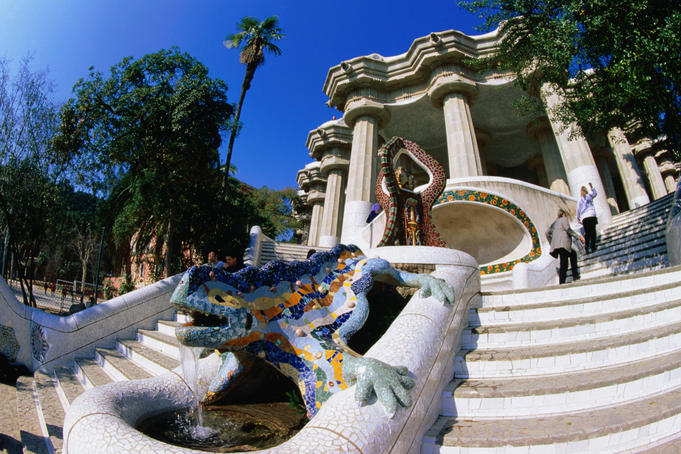 ROME

The Eternal City; they say a lifetime isn't enough to know it. During two days sightseeing in Rome, choose from among the monumental attractions of the Colosseum, Vatican City, Pantheon, Spanish Steps and the Trevi Fountain. Evenings you'll be eating out in the centro storico and Trastevere.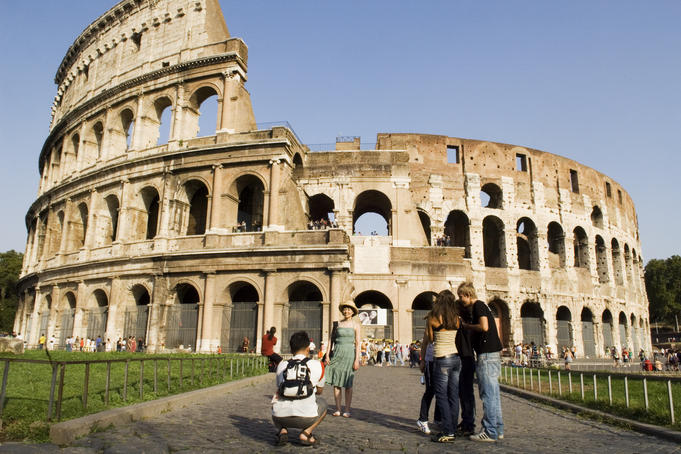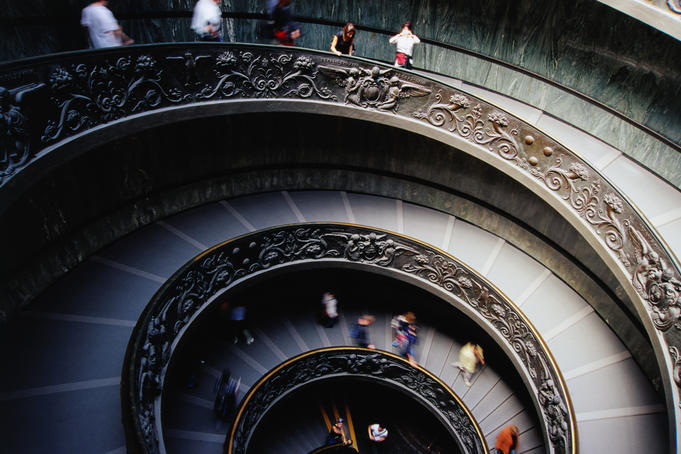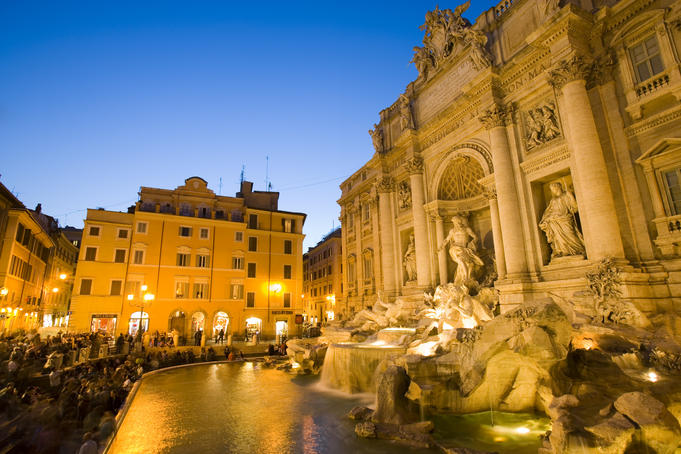 VIENNA

Overnight on the train to the imperial city of Vienna (which 'waits for you' according to Billy Joel), where you'll linger in a coffee house, watch the Lipizzaner stallions, wander the pedestrian shopping streets and see a performance at the Staatsoper.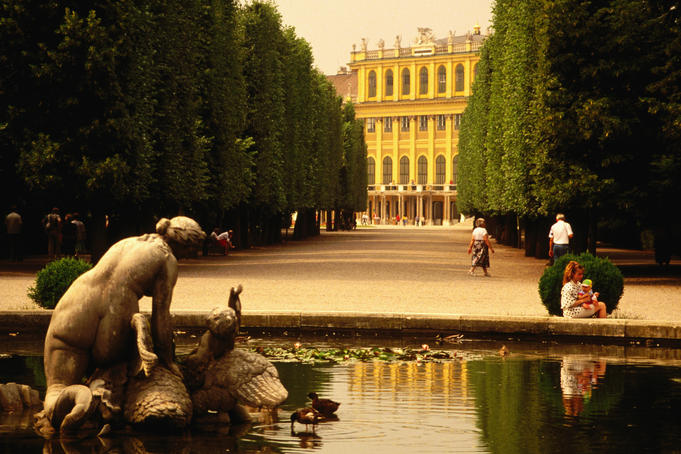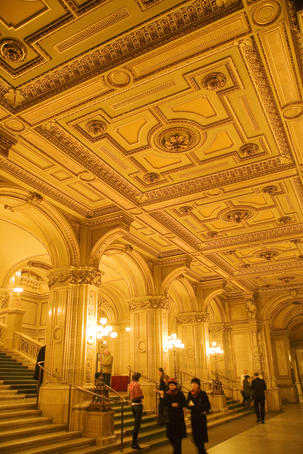 BUDAPEST

Just three hours away, Budapest also has a lively cafe culture, plus a vibrant mix of old and new. Be sure to visit Castle Hill and take a soak in one of the city's thermal baths.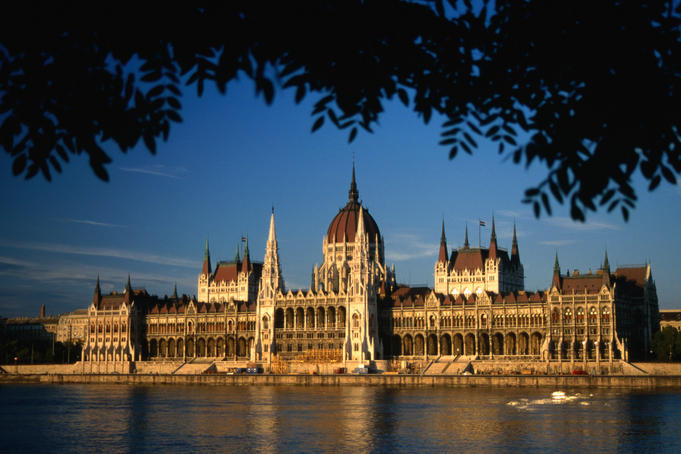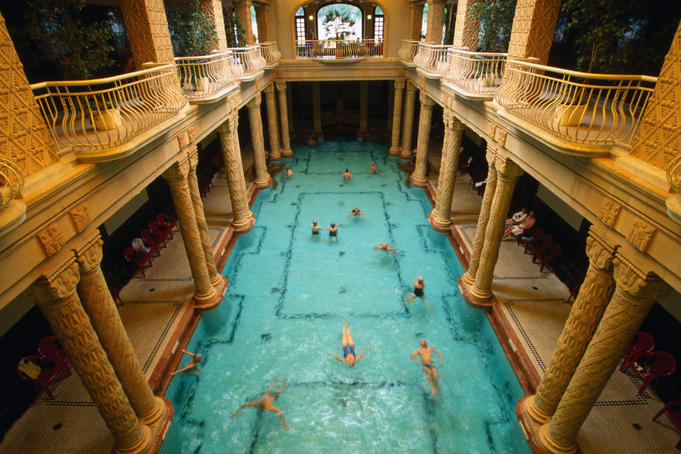 BERLIN

A full day riding the rails brings you to the sights of Berlin, Europe's most rapidly changing (and exciting) city; must-sees include all the Berlin Wall galleries, memorials and museums, plus new city sights like the Sony Centre and Filmmuseum. At night Kreuzberg is the alternative nightlife hub, while Prenzlauer Berg is more grown up.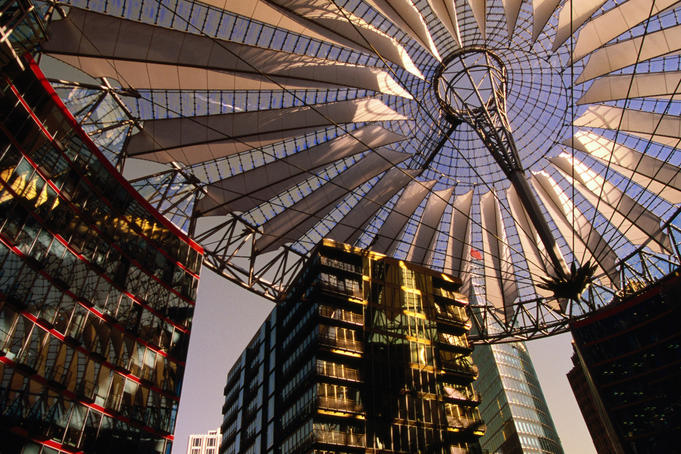 DUBROVNIK

You'll have to board a plane in order to be dazzled by the marble streets and red roofs of Dubrovnik, Croatia. By all means, first walk the city walls; the views over the town and sea are great. Explore the rest of the old town and take a seat at a cafe or along one of the beaches.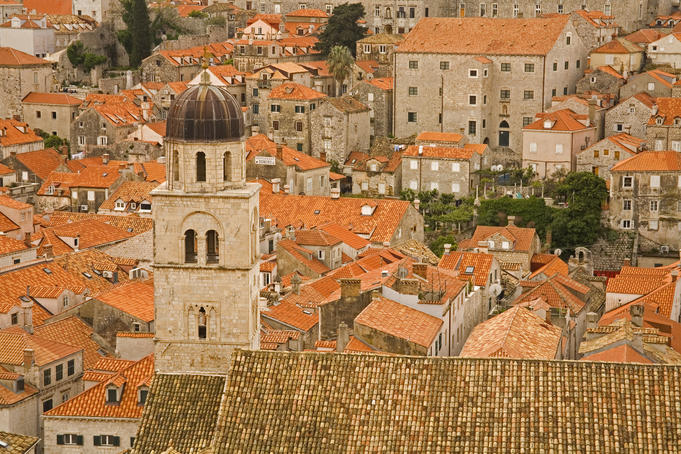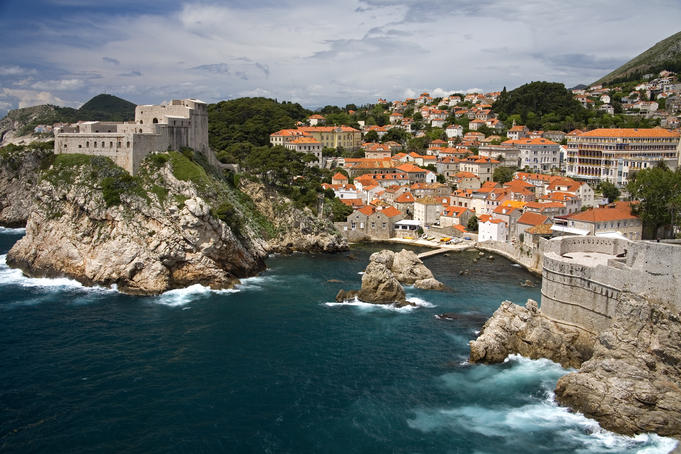 ATHENS

The Greek capital is a treasure trove of ancient ruins with the magnificent buildings of the hill-top Acropolis heading the list. Below it stand more impressive remains, plus bustling flea markets and lively tavernas giving you a taste of more modern Athenian life.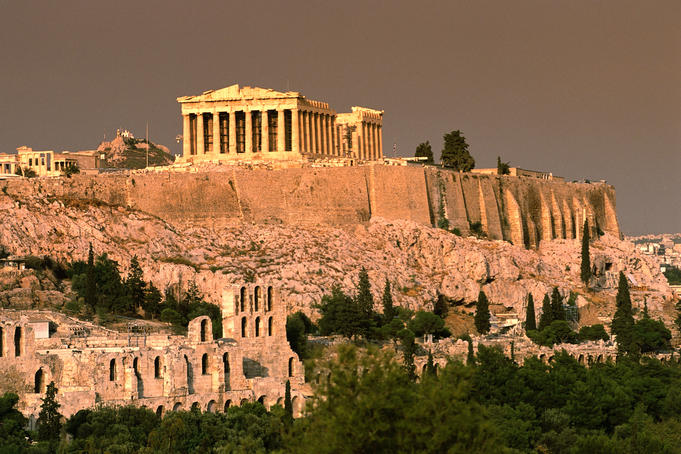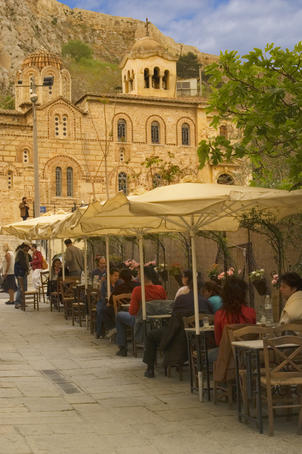 ISTANBUL

Once you've touched down you've reached the edge of Europe, where east meets west. In Old İstanbul explore the Blue Mosque, Topkapı Palace and Aya Sofya. Then shop and dine in modern Beyoğlu, centre of the city's nightlife. A boat ride on the Bosphorus gives you the chance to step foot in Asia, looking back at the Europe you've just explored.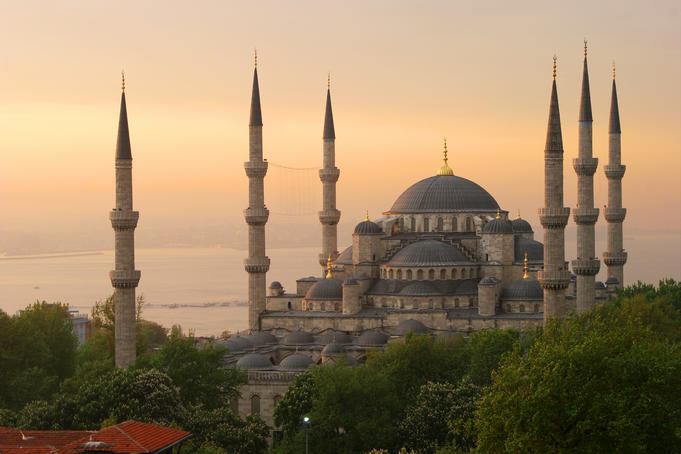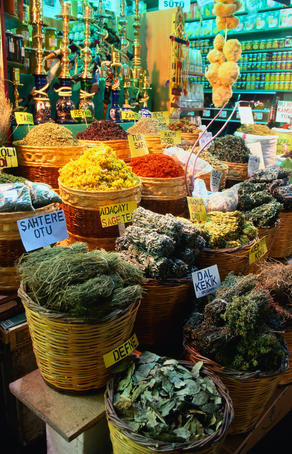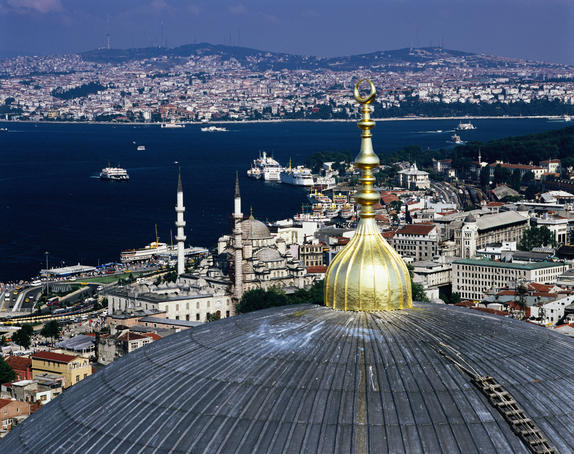 http://www.lonelyplanet.com/france/paris/travel-tips-and-articles/42/55017?affil=lpemailcontent

- ja sam bila u londonu, parizu, berlinu, budimpesti. svaki grad ima nesto posebno ali moglo bi se rec da mi je london na jednom visem nivou. ima sve, i iako sam rekla da se ne vracam tamo gdje sam bila, u londonu sam bila 2 puta i bilo mi je uvijek prejebeno. ima neku vibru posebnu. ljudi zive tamo pa nisu sve vidjeli sto london nudi. ogroman je i mocan. nocni zivot dramatican.. shopping, pubovi.. ma sve.

berlin je isto super, ali recimo nekako vise alternativa. tamo postoje kvartovi koji su skvotovi, izgrafitirani, ono, ludilo.. da ne povjerujes da si u srcu europe.. dosta je jeftiniji od londona, u svakom pogledu. nocni zivot isto vrh, tamo se fakat svaki dan dogadja masa toga.. recimo u berlin se ne bi turisticki vratila. jedino mozda na neki mocni event..

u budimpesti sam bila 3 dana, samo, nisam joj dala priliku. a i nije mi sjela na prvu.. treba se vratiti opet i probat.. ok bila sam mladja i samo mi je bilo bitno gdje su poc na pivo.. nish to, to se ne konta.

u parizu sam bila long long time ago.. eiffelov toranj je zakon i louvre.. malo toga se i sjecam. sjecam se da sam bila u disneylandu pored pariza i da je bilo super
i sjecam se da se dobro papa, klopa vrhunska.. tamo se isto moram vratiti.

frend nam je bio u istambulu bas ove zime i rekao je da je to pod MORATI! ludilo ok grada - fuzija istoka i zapada - pici sve 100 na sat.

a dubrovnik - super sto ga je lonely planet smjestio tu. da nemamo starog grada mislim da ne bi bio tu... nismo pozanti po nicemu drugome. more nam je hrvatsko, hrana nam je ledova, cijene su nam boli glava, nocni zivot nula bodova. ne mogu bit objektivna naravno, ali ipak...

Posted by: eYe-reEs Jun 29 2010, 08:54
Today's Ultimate Adventurers

Dave Hahn




Photograph by Michael Brown, First Ascent

Feat: Reaching the summit of Everest for the 12th time, setting a new record for non-Sherpa climber

Considered one of the best high-altitude mountain guides in the world, Dave Hahn added to that reputation in 2010 by reaching the top of Everest for the 12th time, extending his record for most summits by a non-Sherpa. It was all in a day's work for Hahn, who happened to be guiding Leif Whittaker, the son of Jim Whittaker, the first American to summit Everest. Hahn's very impressive mountaineering resume also includes more than 250 successful summits of Mount Rainier, 19 more on Denali, and a record 26 trips to the top of Antarctica's Vinson Massif. All those summits together equal a lot of time spent in very thin air.


David de Rothschild




Photograph by PLASTIKI

Feat: Sailing from San Francisco to Sydney on a boat made of 12,000 recycled plastic bottles

Sailing across the Pacific Ocean seems like a strange expedition for a man who earned his reputation traversing the North and South Poles—and freely admits to getting seasick easily. But eco-adventurer David de Rothschild will go to great lengths to convey his message of environmental responsibility, which is why he and his crew are sailing from San Francisco to Sydney in a ship made entirely of post-consumer plastic bottles. Dubbed the Plastiki in homage to Thor Heyerdahl's Kon-Tiki, de Rothschild's ship sports solar panels, wind generators, and other renewable energy sources, making it one of the most eco-friendly vessels to ever set sail. Their 12,000-nautical-mile (19,312-kilometer) voyage includes stops at ecological hot spots, such as the Eastern Pacific Garbage Patch. Follow his expedition at his blog.

In the Field: March 20, 2010, to July 2010 (Expected)


Lei Wang




Photograph by Justin Merle

Feat: Completing the Adventure Grand Slam by reaching the summit of Everest

By reaching the summit of Mount Everest on May 24, 2010, climber Lei Wang achieved something that very few adventurers can claim—she had completed the Adventure Grand Slam, which consists of climbing the Seven Summits and reaching both the North and South Poles. Growing up in China, Lei never dreamed she'd one day lead a life of adventure, but after completing her undergrad with a computer science degree, then adding an MBA from the prestigious Wharton School, she took a trip to Ecuador. While there, she climbed the 19,344-foot (5,896-meter) Cotopaxi, and the rest is history. Now she joins just nine others on the Adventure Grand Slam honor roll.

In the Field: Completed May 24, 2010


Lance Mackey




Photograph by Bob Hallinen, Landov

Feat: Dominating the Iditarod dog-sledding race for four consecutive wins

In Alaska, winning the Iditarod isn't everything—it's the only thing. For nearly four decades, the 1,100-mile-long (1,800-kilometer-long) race has forged itself a reputation as one of the most demanding endurance events on the planet. But over the past few years, it has been dominated by one man, Lance Mackey. In March 2010 Mackey claimed his fourth straight Iditarod title, setting a record for consecutive wins, and he remains the only man to win both the Iditarod and the 1,000-mile-long (1,600-kilometer-long) Yukon Quest in the same year, something that was previously thought impossible. Despite all of these feats, his biggest victory may have been in 2002, when he beat throat cancer. His dog teams all come from his aptly named Comeback Kennel.

In the Field: March 2010


Jordan Romero




Photograph by Team Romero, AP

Feat: Reaching the summit of Everest at 13, becoming the youngest to stand atop the rooftop of the world

On May 22, 2010, 13-year-old American Jordan Romero stepped onto the 29,029-foot (8,848-meter) summit of Mount Everest, becoming the youngest person to reach the highest point on the planet. Climbing from the north side of the mountain, he became an inspiration for young and old alike, but for the kid from California it was just one more step toward his ultimate goal: to become the youngest to climb the highest mountain on each of the seven continents, collectively known as the Seven Summits. This fall, Romero will travel to Antarctica to complete his quest by climbing the 16,050-foot (4,892-meter) Vinson Massif.

In the Field: May 2010


Andrew Skurka




Photograph by Andrew Skurka

Feat: Skiing, hiking, and packrafting 4,700 miles (7,563 kilometers) of remote Alaskan and Canadian backcountry

Covering vast distances on foot is certainly nothing new for Andrew Skurka. At 29 years old, he has already hiked more than 25,000 miles (40,234 kilometers), including a 7,778-mile (12,517-kilometer) transcontinental trek across North America. But his latest expedition may be his most ambitious of all. In March 2010, Skurka set out from Kotzebue, Alaska, on a 4,700-mile-long (12,517-kilometer-long) journey that will see him crossing through six U.S. and two Canadian national parks. Along the way he'll traverse both the Alaska and Brooks Mountain Ranges, two of the most remote and untouched wildernesses on the planet. If all goes according to plan, he'll come full circle in October. Follow his blog posts here.

In the Field: March 15, 2010, to October 2010 (Expected)


Oh Eun-Sun




Photograph by Yonhap, AP

Feat: Becoming the first woman to conquer all 14 8,000-meter peaks

In climbing circles, bagging an 8,000-meter (26,247-foot) peak, such as Everest or K2, is considered quite an accomplishment, but summiting all 14 of the world's tallest mountains truly sets a mountaineer apart from the pack. Coming into 2010, the list of climbers who had completed that feat consisted only of men. That changed on April 27, 2010, when South Korean climber Oh Eun-Sun reached the summit of 26,545-foot (8,091-meter) Annapurna, located in central Nepal, and added her name to the climbing elite. (Some, including Spaniard Edurne Pasaban, who successfully summited all 14 peaks just days later, question whether Oh reached the true summit of Kangchenjunga in the Himalaya, as the photographic evidence is inconclusive. This climb remains disputed.)

In the Field: April 2010


Lewis Gordon Pugh




Photograph by Michael Walker

Feat: Completing the highest altitude long-distance swim ever in an attempt to raise awareness of global climate change

British swimmer and environmentalist Lewis Gordon Pugh traveled to the Himalaya in May 2010 to attempt a long-distance swim that many thought was impossible. On May 22, wearing just his customary Speedo, swimming cap, and goggles, Pugh plunged into the frigid waters of Lake Pumori, located not far from Mount Everest at 17,700 feet (5,400 meters), and swam one kilometer, setting a new record for the highest altitude long-distance swim. Best known for swimming across the geographic North Pole back in 2007, Pugh overcame altitude sickness—and what he called "the most frightening day" of his swimming career—to complete his task, which he hopes will help raise awareness for the shrinking Himalayan glaciers.

In the Field: May 2010


Roz Savage




Photograph courtesy Roz Savage

Feat: Becoming the first woman to row solo across the Pacific Ocean

On June 3, 2010, British ocean rower Roz Savage arrived in Papua New Guinea, completing the third and final stage of her solo row across the Pacific Ocean. The journey began back in 2008 when she set out from San Francisco and rowed the 2,324 miles (3,740 kilometers) to Hawaii in 100 days. In 2009, she returned for stage two, spending 104 days covering the 3,158 miles (5,082 kilometers) between Hawaii and Tarawa, a tiny island in the South Pacific. It took her just 45 days to row the final 2,248 miles (3,618 kilometers) between Tarawa and Papua New Guinea. By completing her journey, Savage became the first woman to row solo across the Pacific, while also campaigning regularly to protect the health of the world's oceans.

In the Field: May 25, 2008, to June 3, 2010


Mark Beaumont




Photograph courtesy Mark Beaumont

Feat: Cycling the length of the Americas and climbing the highest mountains on two continents

In February 2010, Scottish cyclist Mark Beaumont completed an epic cycling journey that began in Anchorage, Alaska, and ended more than 13,000 miles (20,921 kilometers) later in Ushuaia, Argentina, at the very tip of South America. Along the way, he made time to get off his bike and climb Denali, the tallest mountain in North America at 20,320 feet (6,194 meters). Later he topped out on 22,841-foot (6,962-meter) Aconcagua, the tallest mountain in South America. While this was certainly a long and challenging ride, it ranks as only the second longest in Beaumont's illustrious cycling career: Back in 2007 he rode 18,297 miles (29,446 kilometers) around the world on his bike, completing that journey in just 194 days.

In the Field: May 29, 2009, to February 18, 2010


Jessica Watson




Photograph by Daniel Munoz, Reuters

Feat: Sailing solo nonstop around the world at 16, becoming the youngest to do so

While most teenagers struggle with homework, extracurricular activities, and trying to maintain a social life, 16-year-old Jessica Watson spent much of the past year navigating the high seas while battling massive storms and 30-foot (9-meter) swells. In October 2009 the Australian teen set out from Sydney aboard her ship, Ella's Pink Lady, in an attempt to sail solo nonstop around the globe. When she returned in May 2010, just three days shy of her 17th birthday, she set a new mark for the youngest person to accomplish that feat. Watson was already a celebrity in her home country even before her return to Sydney Harbor. As a result, her arrival was quite the media event, with thousands lining the dock to welcome her home, while millions more watched on television.

Since competing her voyage, the World Speed Sailing Record Council has said that her route did not meet the necessary circumnavigation criteria. Rules and regulations aside, Watson did successfully sail solo, non-stop around the world. Fellow 16-year-old solo-sailing contender Abby Sunderland, who faced several set backs during her voyage, was not as fortunate: She was rescued in mid-June after her boat took a serious beating during storms in the Southern Ocean.

In the Field: October 18, 2009, to May 15, 2010

—by Kraig Becker

http://adventure.nationalgeographic.com/adventure/expeditions/ultimate-adventurers-2010-photos/#oh-eun-sun-climb-adventure_21638_600x450.jpg


Posted by: eYe-reEs Jun 30 2010, 12:53
trivago.co.uk report

The 10 best rated hostels in Europe
Wednesday, June 30, 2010

Staying at a hostel doesn't always mean having to sacrifice quality and comfort; there are many hostels across Europe whose service and standards easily rival the conditions of a four star hotel. Whether it's a city stay in one of Europe's capitals or a breath of fresh air in the countryside; from Spanish Valencia to the Swiss city of Interlaken, through Krakow and Dublin; trivago.co.uk has found the best hostels Europe has to offer.




Here are the ten best rated hostels in Europe, ranked in order according to the ratings given by travelers from the trivago travel community and other review sites.

1. Hostal Pizarro (Madrid)
This small hostel is located in the heart of Madrid in the Chueca district. This well-maintained building once served as a newspaper publishing house, and now holds seventeen guest rooms. The rooms can accommodate up to 3 beds and are brightly decorated with colourful lamps and bed sheets. Two modern lounges give visitors access to Internet and television, and guests can get to know each other here or simply relax a little before heading out for an evening on the town. The Chueca district is famous for its bars, pubs and clubs, and this makes Hostel Pizarro an excellent place from which to explore the city's nightlife.

2. Superbude (Hamburg)
Superbude lies behind the golden facade of a former printing factory in Hamburg's Hammerbrock district. Upon entering the building, guests are met with a warm, relaxed lounge and reception. The hostel features innovative design ideas, such as converted chairs made out of old beer crates and wooden pallets reupholstered as sofas, both of which reinforce the hostel's trendy image. Six floors hold the hostel's 74 double rooms and four-bed shared 'stalls' after which the hostel is named. A special highlight is the fact that each floor is decorated in a different colour. The hostel's 'Kitchen Club', with its self-serve refrigerators, is a popular meeting space in the morning before guests begin their day. From Superbude, it's only a short trip by public transport to the city's biggest attractions, such as the Reeperbahn and hill district.

3. Home Backpackers (Valencia)
The Home Backpackers hostel is situated in the Barrio del Carmen, the historic heart of Valencia. It features bright, colourful, six-, eight-, twelve- or sixteen-bed rooms. The fully equipped guest kitchen gives visitors the option of preparing their own meals, and a two hundred foot terrace on the hostel's roof offers a commanding view of the city's rooftops. Guests can socialize and swap stories in the stylish lounge and Internet corner. With many tapas bars and pubs in the nearby area, there is no lack of choice for the evening's entertainment.

4. The Secret Garden (Krakow)
The Secret Garden is a charming hostel located in the historic Kazimierz district of Krakow. The hotel's namesake theme also applies to the design of the building, with guests sleeping in the 'fruit wing' or 'herbs wing'. In line with this theme, rooms have names rather than numbers, and each room is decorated in a particular colour – for example, the green Mint Sorbet and Apple Pie rooms. The Secret Garden is a great place from which to begin exploring the Polish city of Krakow. The banks of the river and Wawel Castle are within easy reach, and the hostel also rents out bicycles for longer excursions. The purple-coloured lounge has full internet access and a wide selection of movies that play nightly.

5. Backpackers Villa Sonnenhof (Interlaken)
The Backpackers Villa Sonnenhof hostel in the Swiss canton of Bern offers a spectacular view of the surrounding mountains and forests. The two hundred year old chalet was renovated over the course of a year and features 50 stylish rooms with up to seven beds. Some rooms have a panoramic view of the 4000-metre-high, snow covered mountains. Paragliding, rafting, bungee jumping and a rope park offer adventurous guests a chance to discover the wilder side of the Swiss Alps. In the evening, visitors can make use of the hostel's music room, equipped with a piano and guitars, or alternatively socialize in the onsite bistro bar.

6. Czech Inn (Prague)
The Czech Inn design hostel in Prague is a stylishly restored building from the 19th Century. Specially chosen antique furniture serves to contrast between the traditional and modern elements of the house's design. With its central location, the Czech Inn hostel is an ideal starting point for a sightseeing tour through the city and along the Vltava River. St. Vitus Cathedral and the Charles bridge are not to be missed, and the hostel's staff have a list of recommendations for those with a little more time to spare. The hostel's bar features cheap drinks and is a popular meeting place for Czech locals, giving visitors a great opportunity to get to know Prague's inhabitants and try one of the Czech Republic's famous beers.

7. JUFA Steinach am Brenner (Steinach)
The JUFA Steinach am Brenner hostel can be found on the outskirts of the Steinach village in Germany. Its rooms can accommodate between two and five beds each, and are quite spacious by hostel standards. The hostel features a well equipped gym and climbing wall – perfect for guests looking to push their limits – while table tennis and billiard tables are available for those seeking a more relaxed afternoon. Outside, the picturesque scenery of the Tyrol region is especially suited for hiking and mountain bike tours. During the summer, day trips to nearby Innsbruck or Italy are an excellent idea. In winter, guests can take advantage of the six ski lifts located right in front of the hostel to gain access to the 23 kilometres of downhill slopes of the Bergeralm mountains.

8. The Times Hostel (Dublin)
The Times Hostel is located in the trendy Temple Bar district of Dublin, near Trinity College and close to the town's landmark Spire – a 120 metre high monument in the form of a metal needle. The hostel's warmly decorated rooms are spacious and comfortable. The hostel's staff organize a daily tour of the bustling Temple Bar district, giving guests an insider view of the city, and are an excellent source of helpful tips and information on the city and Irish culture. On weekends, they offer guided tours of local Irish pubs and nightlife. The pancake breakfast – a Sunday specialty – is the perfect remedy after a long night on the town.

9. Palmers Lodge (London)
The Palmers Lodge Hostel in Camden is located in an old Victorian building in London's Swiss Cottage district. High ceilings and large windows, dark wood paneling and ornate parquet floors all bring to mind the former elegance of this magnificent building. The hostel offers 34 large rooms with up to 14 beds, and its proximity to bus and metro stations makes it very easy to get around the capital. There are many shops, pubs and restaurants in the vicinity, and if that isn't enough, the hostel's Chapel Bar has great local beers and music.

10. Ostello della Giovetu (Volterra)
The Ostello della Giovetu hostel is located on the outskirts of the town of Volterra, in a valley between the Era and Cecina rivers. Formerly a Franciscan convent from the 15th Century, this hostel has charm written all over it. The well restored rooms are modern, but small traces of the building's historic legacy have been preserved. The monastery's original arches and wall decorations exist alongside modern lighting and furniture, creating an interesting contrast between past and present. The hostel's convenient location gives guests easy access to the whole of Tuscany – the cities of Pisa, Florence and Siena can all be reached in under an hour, and the sea is less than 30 minutes away.

http://www.traveldailynews.com/pages/show_page/37749


- hosteli postaju sve bolji i bolji, i sve vise nalik na hotel - kako ponudom tako i cijenom!! pogotovo ako uzimas privatnu sobu dbl i trpl.
jos uvijek se moze spavati u domr-movima za 9,10,11 eur, to svakako. npr u centru londona hostel kosta za dvoje 50ak funti bez problema (!!) ... recimo u Frankfurtu sam nasla hotel 3* u cijenovnom rangu sa hostelima, centra grada.. pa kad vec moras platiti 25 eur nocenje onda rec radije platiti tamo gdje imas svoju banju i docuak, zar ne?? dublin isto - hostel 25 eur poc po osobi, bez banje/WC-a. ali centar centara..
jbg, evropa. skupa skupa skupa... ako se putuje u ekipi moze se puno bolje proc nego kad idu dvoje, pogotovo par (onda ti se bas i ne spavati u sobi sa jos 13 ljudi, da ti prde, smrde, hrcu, locu itd... ).

Posted by: eYe-reEs Jul 1 2010, 10:41
Skyscanner research show flights cost a little if you go the long way

Save almost 40% by flying indirect

Thursday, July 01, 2010




Leading price comparison site Skyscanner has found that travellers can save as much as 40% on flight prices by flying indirect routes to their destination. The site intelligently searches for the best prices on both direct and indirect flights allowing users to easily compare the options and decide which is most important to them, price or time. For the budget conscious, savings of up to 37% can be made by selecting the indirect route option. For example:

Save £139 on flights to India
Flying with Gulf Air from London Heathrow to Delhi via Bahrain in October costs from £377, rather than direct with British Airways from £516. The indirect flights take only five hours longer each way and passengers can save up to 37%.

Save almost £200 on flights to Hong Kong
Save up to 29% on October flights from London Heathrow to Hong Kong by flying via Mumbai with Jet Airways from £485, compared to direct with Qantas prices from £682. The cheaper indirect flights add just over five hours to the journey time.

Visitors to Moscow in October can save £56 by flying indirect, adding only two hours - by choosing Lufthansa flights via Germany from £157, rather than the direct Aeroflot service from £213.

A previous Skyscanner study which asked whether users would be willing to take an indirect flight to save money found that more than three quarters of users would consider the indirect option, with 20% of those polled believing a stopover to be a bonus if they got to see another city.

Barry Smith, Skyscanner's Business Development Director said: "In tightened financial times, finding a significant saving on flights can mean the difference between taking a holiday or not."

Smith continued: "We recognise priorities differ from person to person and whilst flying direct is undoubtedly more convenient, the savings offered by some indirect routes can be very attractive for some of our customers."

http://www.traveldailynews.com/pages/show_page/37775

Posted by: eYe-reEs Jul 8 2010, 11:45
Survey by online travel community, Thelma & Louise

Women dream of travel over love

Thursday, July 08, 2010

Women are prioritising travel above falling in love when it comes to unfulfilled life ambitions, according to a recent survey by online travel community, Thelma & Louise. The female-only website, which conducted the research as part of a major re-vamp, found that only 10 per cent of the women polled named "fall in love" as a life-long dream that they haven't yet fulfilled, yet more than a third (37 per cent) cited "travel" as an ambition.




"Win the lottery" came top of the list with 57 per cent saying it was their number one fantasy, "travel" was in second place with 37 per cent and career aspirations came third with "get a dream job" receiving a 24 per cent share.

Interestingly, female students and women in the 18-24-year age range were the only groups who didn't consider "winning the lottery" to be a top priority. They placed money behind their careers and having a family, and in the case of the students, travelling and even the physical goal of running a marathon.

"As a women's travel website, we weren't surprised to see that travel ranked highly in the list of life ambitions. Over the years, we've had members "trucking" through the US together, pairing up to follow China's legendary Silk Road and even driving across the Sahara – all in the name of fulfilling a dream," said Thelma & Louise co-founder Christine Davies.

"It goes to show just how important travel is to many women. Of course there are lots of people who fantasise about winning the lottery but it's somewhat out of reach, whereas travel is very achievable. Thelma & Louise is encouraging women to discover the joy of travel, no matter what their age or circumstances. Whether they are using the website to seek inspiration and advice, to connect with old friends and make new ones, or to find a travel companion to go on an adventure with, Thelma & Louise can help make it happen."

Finally, the survey showed that the female sense of adventure is alive and kicking, with 15 per cent of all the women polled and 29 per cent of the 18 – 24 year-olds polled selecting "an adventure holiday" as the getaway that appealed to them most.

The new-look Thelma & Louise website was launched on 8 July 2010.

http://www.traveldailynews.com/pages/show_page/37873

http://www.thelmandlouise.com/

Posted by: eYe-reEs Jul 15 2010, 13:08
The Lonely Traveler

The lonely travels

Of a lonely soul

Isn't as hard as it seems at all

As you walk the lonely trail

Think of the time that tells the tail

The story of a fulfilled life

The story that will come true

Because nobody's really a lonely traveller

Not even you

-
by Venessa Marie

http://www.helium.com/items/1325072-lonely-traveler
- ovo mi je uljepsalo dan.

Posted by: eYe-reEs Jul 21 2010, 09:29
Great European seaside escapes

Heather Dickson
Lonely Planet Author

The greatest seaside escapes are usually the ones that nobody else knows about: The ones down the mile-long sandy trail, the ones at the bottom of the rickety steps, the ones you inflate your dinghy and paddle out to. But even the most well-known places can feel intimate if you time it right. Plan a trip to one of these European seaside escapes in September or October (when the weather is still good and the crowds dwindle) and you'll see just why we love them.

1. Cinque Terre, Italy: Rooted in antiquity, Cinque Terre's five towns date from the early medieval period and barely anything about these five crazily constructed Ligurian villages has changed in over three centuries. Buildings aside, Cinque Terre's most unique historical feature is the steeply terraced cliffs bisected by a complicated system of fields and gardens that has been shaped over the course of nearly two millennia. The most accessible village by car and the only Cinque Terre settlement to sport a tourist beach is Monterosso, which is the furthest west and least quintessential of the quintet (it was briefly ditched from the group in the 1940s). Guarding the only secure landing point on the Cinque Terre coast, Vernazza is the quaintest of the five villages. Its tiny harbour is framed by the Chiesa di Santa Margherita, while the ruins of an 11th-century castle look out to sea.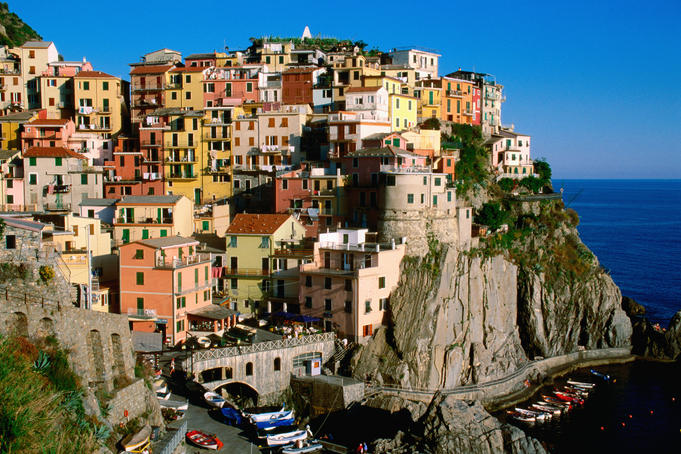 2. Santorini, Greece: Even the most jaded traveler succumbs to the spectacle of Santorini's surreal landscape and dramatic sunsets. The startling sight of the submerged caldera, almost encircled by sheer lava-layered cliffs and topped by a dusting of towns, should not be missed. The village of Oia on the northern tip of the island offers excellent, unobstructed sunset viewing and the east side of the island has black-sand beaches at popular resorts such as Kamari and Perissa.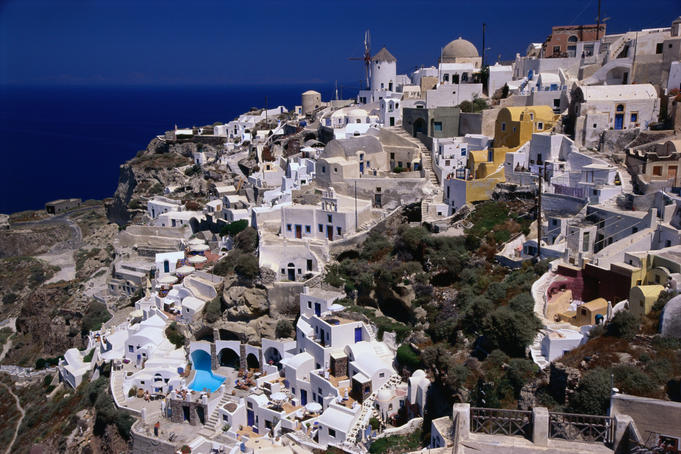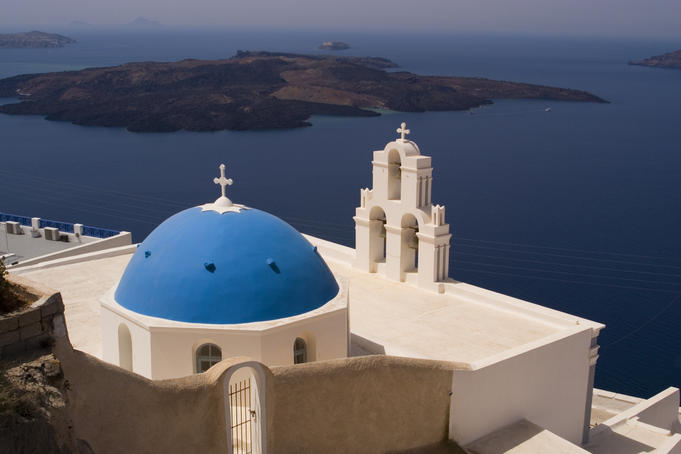 3. San Sebastian, Spain: The coast road from Bilbao to San Sebastián is a glorious journey past spectacular seascapes, with cove after cove stretching east and verdant fields suddenly ending where cliffs plunge into the sea. Casas rurales (village or farmstead accommodation) and camping grounds are plentiful and well signposted. The tiny hamlet of Elantxobe, with its colourful houses clasping to an almost sheer cliff face, is undeniably one of the most attractive spots along the entire coast. It's impossible to lay eyes on San Sebastián and not fall madly in love. For its setting, form and attitude, Playa de la Concha is the equal of any city beach in Europe.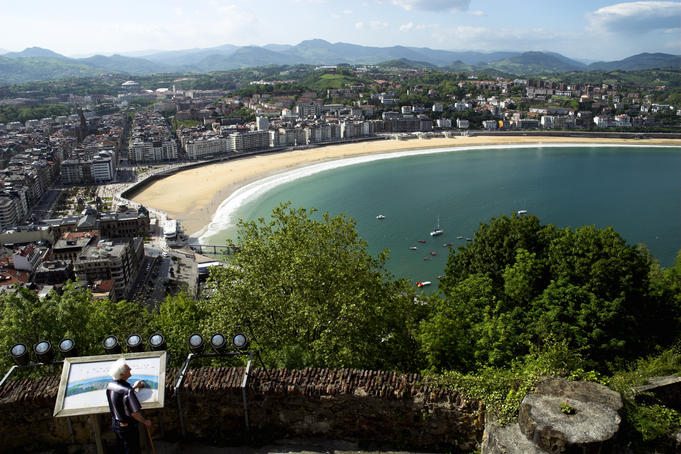 4. Corsica, France: Crowned by saw tooth peaks, mantled in forest cloaks of green oak, chestnut and pine, and shot through with rushing rivers and tumbling cascades, Corsica is one of the most dramatic, diverse and downright gorgeous islands in the Mediterranean. Fine stretches of sand can be found at Spérone and around the Golfe de Sant'Amanza. Best of all is the horseshoe bay of Rondinara and tree-fringed Palombaggia, which you'll see gracing postcards all over Corsica. You couldn't leave without exploring the waters around Bonifacio – thought by some scholars to have featured in Homer's Odyssey. The largest (and most visited) island of the group, Île Lavezzi is known for its natural pools, deserted beaches and swimming holes.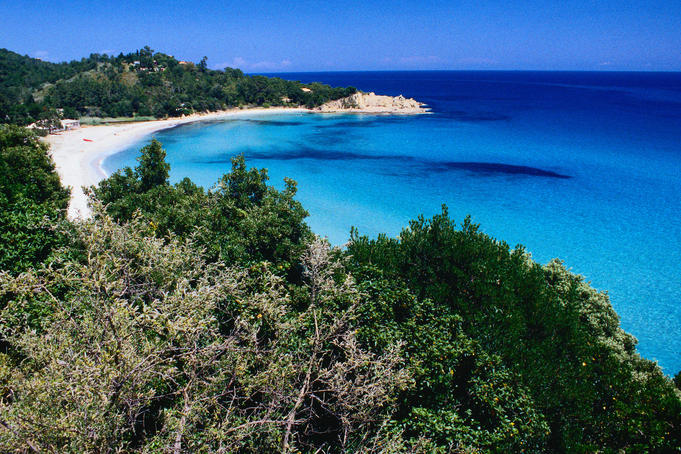 5. Kvarner Gulf, Croatia: Protected by soaring mountains, covered with luxuriant forests, lined with beaches and dotted with islands, the Kvarner Gulf is home to four of our top Croatian beaches. At the southern end of Krk Island, Baška has the island's most beautiful beach, a 2km-long crescent set below a dramatic, barren range of mountains. Cres Island is home to beaches and crystal-clear coves at Lubenice, accessible by a steep path through the underbrush, and Beli. Finally, Paradise Beach on Rab Island is a sandy stunner with shallow waters and the shade of pine trees.

6. Amalfi Coast, Italy: Stretching about 50km along the southern side of the Sorrentine Peninsula, the Amalfi is one of Europe's most breathtaking. Cliffs terraced with scented lemon groves sheer down into sparkling seas; sherbet-hued villas cling precariously to unforgiving slopes while sea and sky merge in one vast blue horizon. The pearl in the pack, Positano is the coast's most photogenic and expensive town. An early visitor, John Steinbeck wrote in 1953: 'Positano bites deep. It is a dream place that isn't quite real when you are there and becomes beckoningly real after you have gone.' More than 50 years on, his words still ring true.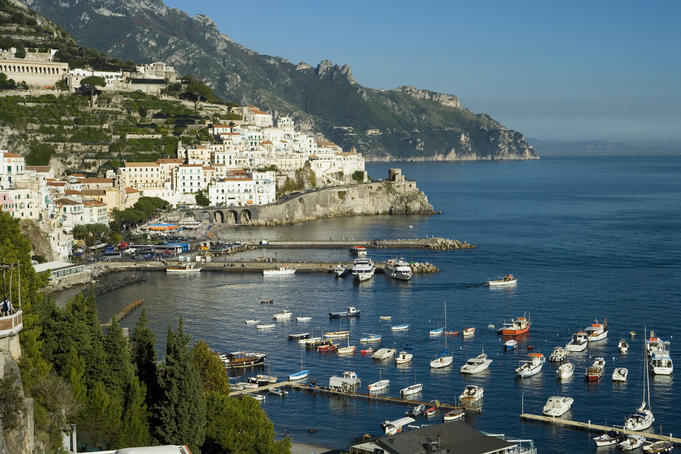 7. Côte d'Azur, France: With its glistening seas and charming, tangled old-town streets foreigners have admired the Côte d'Azur for centuries. Also known as the French Riviera due to a string of influential sojourners from Queen Victoria to F. Scott Fitzgerald this lustrous stretch of shoreline is still attractive to those seeking mild winters and hedonistic lifestyles. But away from the spotlight of Cannes and St-Tropez, the coastal roads between Nice and Monaco offer some of the most spectacular scenery. The terracotta-roofed fishing port of Villefranche-Sur-Mer was a favourite with Jean Cocteau, who painted the frescoes in the 17th-century Chapelle St-Pierre. Steps split the steep cobblestone streets that weave through the old town. Beyond the port is a sandy beach offering picture-perfect views of the town.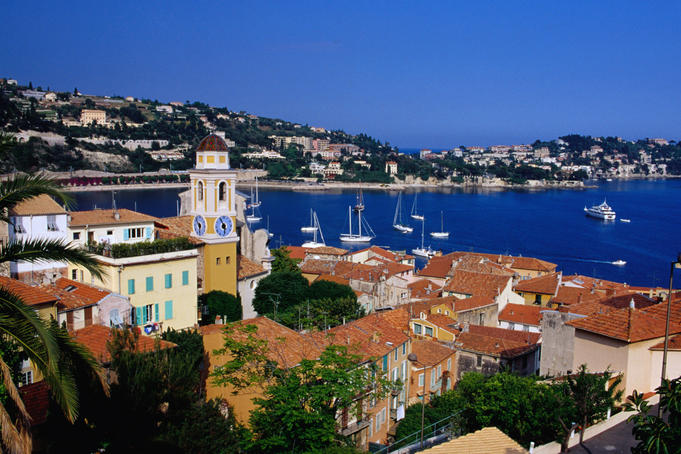 8. Menorca, Spain: Menorca is the least overrun and most tranquil of the Balearics. The untouched beaches, coves and ravines around its coastline allow the more adventurous the occasional sense of discovery! The north coast is rugged and rocky, dotted with small and scenic coves. It's less developed than the south and, with your own transport and a bit of legwork you'll discover some of the Balearics' best off-the-beaten-track beaches. Platja Cavalleria is a fabulous double-crescent, golden beach.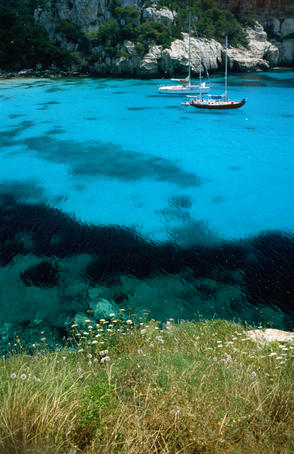 9. Curonian Spit, Lithuania: This 98km lick of sand is a wondrous mixture of dunes (some as high as 200m) and forest – the smell of pine will impart an otherworldly quality to your hammock time. Wilhelm von Humboldt believed that a trip to the Curonian Spit was essential nourishment for the soul, and Thomas Mann was also drawn to this timeless wonderland. It's said that around 14 villages are buried under the endless, shifting dunes, making the Spit a kind of Baltic Sahara. The towering 52m 'Great Dune' is in Nida; to get there take the ferry from Klaipeda to Neringa (costs around €10 per car), then drive or cycle 50km.

10. England's Victorian seaside towns: While England's weather can't compete with the Mediterranean there are two great seaside escapes just over an hour from London that can. An hour's train ride east of London is the Victorian seaside town of Broadstairs. Charles Dickens wrote a few of his books in the cliff-top house overlooking Viking Bay. Grab an ice-cream at Morelli's and wander down the broad stairs to the beach. An hour's train ride south of London is Brighton, the most vibrant seaside resort in England. Brighton has embraced the outlandish ever since the Prince Regent built his party palace here in the 19th century.

"Oh I do like to be beside the seaside, oh I do like to be beside the sea"…Yes, indeed.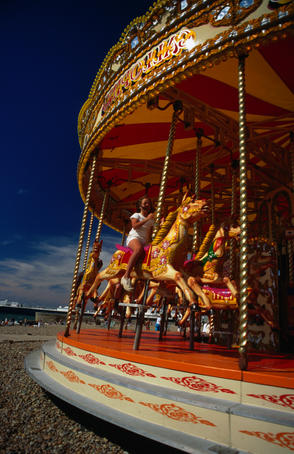 http://www.lonelyplanet.com/europe/travel-tips-and-articles/42/68705?affil=lpemailcontent#photo-4435-1

Posted by: eYe-reEs Aug 3 2010, 11:59
Ten top towns in Europe you've never heard of

Done Venice, Paris and London? Ticked off Prague, Budapest, Berlin and Dubrovnik? It may be time to delve a little deeper on your next European adventure. Here are some of the best under-the-radar towns and cities you should know about, writes David Whitley.

1. Ohrid

Where? Macedonia.



Prized catch ... fishermen at work in Lake Ohrid, Macedonia. Lake Ohrid is sandwiched between Macedonia and Albania, almost forming a bowl in the middle of surrounding mountains. Photo: AFP

Lake Ohrid is sandwiched between Macedonia and Albania, almost forming a bowl in the middle of surrounding mountains. The lake is surrounded by pretty holiday villages and monasteries (noticeably more so on the Macedonian side than the Albanian) but the major town of Ohrid itself is the real treat.

It has always been a popular resort among eastern Europeans but the rest of the world is just cottoning on. It'd be easy enough to just enjoy the boat trips and beaches but head up into the forests and along the cliff tops and you find numerous photogenic forts and churches.

Ohrid is also fairly lively in the evening, as twilight promenades morph into a cafe-terrace eating and drinking culture where the volume inevitably ramps up.

Oh yes, and it is dirt cheap as well - don't expect to pay much more than $2 for a beer.

Local secret The beaches closest to Ohrid can get crowded - many locals prefer to head to those outside the Sveti Naum monastery on the south-western side of the lake, just across the Albanian border. It's quieter and has fabulous views of the town across the lake.

More information http://ohrid.com.mk/

2. Kutna Hora

Where? Czech Republic.



Made from monks ... Sedlec Ossuary in Kutna Hora, Czech Republic.. Photo: AFP

Often done as a day trip from Prague (it's only an hour away), Kutna Hora is worth a bit more time. It's a lot more laid-back than the Czech capital - and delightful to stroll around when the sun comes out.

You could happily spend a couple of days ambling by the river and through the squares, stopping every few hours for a hearty meal and a giant beer in a pub garden.

But it's the quirky attractions that give Kutna Hora an appeal beyond being pretty and having a cool gothic cathedral. The most famous of these is the Sedlec Ossuary - a chapel made almost entirely from the bones and skulls of monks.

There's also the Alchemy Museum inside the visitor information centre and an old silver mine. Both are odd but fascinating.

Top tip The train station is near the Sedlec Ossuary - four kilometres out of town - while the bus station is central. If visiting Kutna Hora as a day trip from Prague, you're better off taking the train in and the bus back or vice versa.

More information http://www.kutnahora.cz/

3. Kuressaare

Where? Estonia



Well preserved ... Kuressaare in Estonia retains its charm. Photo: iStock

Estonia's Baltic Sea islands have long since been discovered by the Finns and Swedes, who pile over on the ferries, but the rest of the world is yet to catch on.

The biggest island - Saaremaa - mostly feels as though it is stuck in a time warp. It's an island with an independent character, where forests and windmills predominate.

Kuressaare, the main town on Saaremaa, is livelier and with good reason. It's a gloriously picturesque town dominated by a large, well-preserved castle dating from the 13th century. It's possible to hire a row boat and go splashing about in the moat around the castle.

Kuressaare is also a big spa town in which sleek, modern resorts are replacing the grim Eastern bloc sanatoriums.

Don't miss Turn up in July for the Castle Days festival. It's full of mediaeval pageantry, jousting tournaments and old-style feasting.

More information http://www.saaremaa.ee/

4. Cetinje

Where? Montenegro.



Cetinje can be found high in the mountains of Montenegro and the views on the drive through them on the way from coastal Kotor are spellbinding at almost every turn. Photo: Andrew Bain/Lonely Planet

Montenegro's capital Podgorica doesn't match up to the beauty of the rest of the country. Most visitors stay on the coast but a day trip from there to Montenegro's former capital makes for a fabulous alternative to sunbathing.

Cetinje can be found high in the mountains and the views on the drive through them on the way from coastal Kotor are spellbinding at almost every turn.

Once there, you've got a small town crammed with palaces and mansions. Most of these have been turned into houses, embassies or schools but one particularly grand building houses the National Museum of Montenegro plus an art gallery.

The Cetinje Monastery is also popular, even if its True Cross and John the Baptist relics are of dubious origin.

Top tip Cetinje is a bit of a ghost town at night - accommodation and eating-out options are scarce. It's much better to base yourself at Kotor and make the drive through the mountains as a day trip.

More information http://www.montenegro.com/

5. Keszthely

Where? Hungary.



Lake Heviz, near Keszthely in Hungary, is the largest thermal lake in Europe. Photo: Martin Moos/Lonely Planet

Outside of the Nordic countries, Lake Balaton is Europe's biggest lake. It has always been a popular holiday spot for central European tourists and is known colloquially as the Hungarian Sea.

Balaton is one of Europe's great bargain holiday spots - bed and breakfast accommodation for a family can cost a pittance outside the absolute peak of mid-August - and Keszthely is the best base.

It's the only town around the lake sizeable enough to have a life of its own outside the tourism sector and thus has most life to it. Highlights include the vast Festetics Palace and the Marzipan Museum, depending on your tastes.

It's a good spot for a family holiday because the water is fairly shallow for swimming and all manner of playgrounds and pedal boat-hire outfits surround the shoreline.

Don't miss Lake Heviz. Balaton isn't the only lake in the area and Heviz is unique - it's the largest thermal lake in Europe and an odd natural spa. It's only seven kilometres away - a flat cycle along a protected track if you hire a bike.

More information http://itthon.hu/

6. Torun

Where? Poland.



Torun, Poland. Unlike much of the rest of Poland, Torun survived World War II unscathed - and that means plenty of red-brick churches and gothic buildings to admire. Photo: Robert Hillman

Perhaps most famous as the birthplace of astronomer Nicolaus Copernicus, Torun has had a tourism boost in recent years, with budget airline flights arriving in nearby Bydgoszcz.

The locals in this handsome port on the Vistula River like to play the Copernicus links to the hilt but it's the World Heritage-listed Old Town that really holds the appeal.

Unlike much of the rest of Poland, Torun survived World War II unscathed - and that means plenty of red-brick churches and gothic buildings to admire. The Old Town Market Square is one of the finest focal points in central Europe.

There are also plenty of quirky museums inside grandly decorated former merchant houses.

Don't miss The reason there's a Gingerbread Museum is that Torun is famous for making the stuff. There is no shortage of shops and cafes wanting to sell you some and it makes for a handy - and tasty - souvenir.

More information http://www.torun.pl/

7. Compiegne

Where? France.



Compiegne, France. Less than an hour away from Paris by bus or train is the historic city of Compiegne. The town has one of France's most lavish palaces. Photo: Neil Setchfield/Lonely Planet

Less than an hour away from Paris by bus or train is the historic city of Compiegne. Joan of Arc was captured here in 1430 - two statues and a monument are devoted to her.

The forest to the north-east of the town centre is home to a railway clearing that, in 1918, became the top-secret site for the signing of the armistice ending World War I.

In June 1940, Adolf Hitler decided he wanted payback and made France surrender in exactly the same spot. The armistice carriage was dragged out of a museum and set up in the same way - albeit with the Germans in the victors' seats.

The carriage was later burnt in Germany but a replica sits in the clearing, along with a fascinating museum and war memorial. The town also has one of France's most lavish palaces - the Chateau de Compiegne. It was one of three royal seats (along with the better known Versailles and Fontainebleau). Its heyday was in the 19th century under Napoleon III, who used to host lavish parties there.

The opulently decorated chateau is open to the public, while the enormous park next to it is a great spot for walks, picnics and even horse trials.

Local secret There are no official tours of the Haras National - the National Stud - but it's often possible to just stroll in through the gates on Rue de la Procession and watch thoroughbreds being put through their paces.

More information http://www.compiegne-tourisme.fr/

8. Cluj-Napoca

Where? Romania.



Cluj-Napoca, Romania. It's as good a base as any for exploring the surrounding Transylvanian countryside, although Cluj is best known as a party town. Photo: Craig Pershouse/Lonely Planet

Cluj-Napoca (or just Cluj to its friends) is another city that has reaped the benefits of budget airline flights.

It's as good a base as any for exploring the surrounding Transylvanian countryside, although Cluj is best known as a party town. It has a large student population and one that doesn't place much stock on sleeping, by all accounts.

Once you've emerged bleary-eyed from one of the city's many underground nightclubs, there are plenty of museums in which to get a cultural fix.

The Ethnographic Museum and National History Museum of Transylvania are among the most worthy, while the Pharmaceutical Museum and the Emil Racovita Institute of Speleology are arguably the most intriguing.

The latter gives a clue to the key attraction for those who want more activity than dancing to blaring Europop all night - the nearby Apuseni mountains are riddled with caves. Caving trips of varying degrees of difficulty are thus hugely popular - as is good old-fashioned walking for adventurers who prefer to stay above the ground.

Top tip Turn up in May for the Festivinum Wine Festival and the whole party atmosphere ramps up a notch. And, of course, you get to taste many of Romania's somewhat underrated wines.

More information http://www.romaniatourism.com/

9. Tampere

Where? Finland.



Tampere, Finland. Relics ... the Lenin Museum. This former industrial town has undergone a makeover in recent years. Photo: AFP

This former industrial town has undergone a makeover in recent years. A textbook example of this is the Finlayson Centre, formerly a giant cotton-mill complex and now an engaging home to cafes, bars and arts organisations.

The Finlayson Centre has always been ahead of its time - in the 19th century it was the first building in northern Europe to get electric lighting - and now it's a poster child for urban regeneration.

In its basement is the highlight - this is where the Spy Museum can be found. Visitors are presented with enormous dossiers on the history of spying and then let loose to fire laser guns at enemies, look for secret passageways behind maps and indulge in a bit of electronic espionage.

Tampere has a bit of a thing for odd museums. Other attractions are devoted to Finnish ice hockey players and characters from the Moomins children's books.

Don't miss The Lenin Museum borders on the obsessive but gives a great overview of the Soviet revolutionary's life and the time he spent in Tampere working up support. You can even see the couch he slept on.

More information http://www.gotampere.fi/

10. Maribor

Where? Slovenia.



Top plonk ... Maribor in Slovenia boasts great wines. Photo: Martin Moos/Lonely Planet

Slovenia's second city is a lovely old town, packed with galleries, churches, cathedrals and engaging squares. But the real reason to pay a visit is that it is at the heart of Slovenia's wine industry.

Nearby wineries can be visited (expect an emphasis on whites - particularly rieslings - rather than reds) although the most staggering attraction for wine tourists can be found in the town itself.

The Vinag cellar under Svobode Square is known as the Wine Tabernacle. It covers two hectares and can hold up to 5.5 million litres of wine. Visits must be organised in advance but it sure beats the rack in your living room.

The wine industry also gives Maribor its oddest event. Every spring the Old Vine, which is recognised as the oldest on the planet by Guinness World Records, is ceremonially pruned by the town's official vine dresser.

There's plenty of pomp when this takes place in March but it can be visited at other times as part of the viticulture tour at Old Vine House.

Local secret Fontana Terme Maribor is an impressive spa complex, just two kilometres from the city. The thermal pools are popular with locals, although a sauna, solarium and massage centre are all on site.

More information http://www.maribor-pohorje.si/izleti-dogodki-zanimivosti.aspx

http://www.smh.com.au/travel/ten-top-towns-in-europe-youve-never-heard-of-20100729-10xhv.html

Posted by: eYe-reEs Aug 3 2010, 12:50
TOP 10 European Train Trips




Norway's Flam Railway features a steep climb through fjord country.
Photograph by Morten Rakke, Visit Flam

By Randall H. Duckett
From the July/August 2010 issue of National Geographic Traveler

Much of European train travel is about efficiency and comfort—punctually leaving and arriving and having a cozy seat or sleeper compartment in which to devour the latest issue of the Economist. But rail travel in the United Kingdom and on the Continent is also about experience: gaping out the window at Alpine glaciers, savoring gourmet cuisine in a restored last-century dining car. Accordingly, our ten favorite European trains don't necessarily offer the fastest journeys—just the most memorable. All aboard!

1. Sweet Switzerland: The Chocolate Train

Route: Montreux to Broc, Switzerland
Duration: 9 hours, 45 minutes, roundtrip

http://www.raileurope.com/train-faq/european-trains/chocolate-train/index.html

This charming train running in summer and fall climbs from Montreux overlooking Lake Geneva to the medieval town of Gruyères, population 1,600, home to the cheese of the same name. Tour the cheese factory and the local castle, have lunch, then reboard the train and continue on to Broc. There you'll bus to the Cailler-Nestlé chocolate factory, tucked between Lake Gruyères and mountain peaks, for free samples, before making the return trip.

2. Tunnels Galore: The Bernina Express

Route: Chur, Switzerland, to Tirano, Italy
Duration: 4 hours, 14 minutes

http://www.raileurope.com/train-faq/european-trains/bernina-express/index.html

This narrow-gauge, vertigo-inducing train takes on seven-percent inclines, a 360-degree spiral, 55 tunnels, and 196 bridges—reaching an apex of 7,391 feet and then descending 5,905 feet before coming to a stop. The word "express" refers to the availability of short-notice seat reservations, rather than the train's velocity as it courses through the Alps south from Switzerland's oldest town to a charming Italian town of just under 10,000 people. Part of the route is a UNESCO World Heritage site.

3. A Hotel on Wheels: Francisco de Goya

Route: Paris to Madrid
Duration: 13 hours, 30 minutes

http://www.elipsos.com/htm/default.htm?lang=3

Leave Paris in the evening, enjoy a three-course dinner and the increasingly rural scenery, slumber to the soothing rhythm of the rails, and wake the next day as you arrive in Madrid, rested and ready to tour the third-most-populous city in the European Union. Grand class includes a welcome drink, gourmet dinner, breakfast, and an in-room bathroom with shower.

4. Reliving the Age of Chivalry: The Castles of Britain

Route: Inverness, Scotland, to Gwynedd, Wales
Duration: 15 days

http://www.britishheritagepass.com/castles

Discover the United Kingdom's historic fortresses on this itinerary combining a two-week BritRail pass with the Great British Heritage pass. You'll get entry to 580 attractions, as you hop off for local touring. Start in Inverness, Scotland, near Loch Ness, to tour Urquhart Castle. Continue south to Stirling Bridge, where William Wallace triumphed over the English in 1297, and on to Edinburgh Castle. English sights include Dover Castle, with its wartime tunnels. In Gwynedd, Wales, tour Caernarfon Castle, a World Heritage site where the investiture of Prince Charles was held.

5. The Epic Journey: Trans-Siberian Railway

Route: Moscow to Vladivostok, Russia
Duration: 19 days

http://www.trans-siberia.com/

This fabled route, an icon of Russian culture, crosses eight time zones to connect the Russian capital with a port on the Pacific Ocean. On board, poor mingle with rich, young with old, foreigners with locals. Social barriers disappear as passengers share a unique rail experience—and shots of $3-a-liter vodka. You can book a private car via a tour operator for added comfort; schedule any number of side excursions from trekking and scuba diving to city tours.

6. Waterworld: The Flam Railway

Route: Flam to Myrdal, Norway
Duration: 1 hour

http://www.visitflam.com/default.asp

A must-do on any tour of fjord country, the Flam Railway, rising from a village on the shores of Aurlandsfjord, mounts a steeper climb than any other non-cog, normal-gauge railroad in the world. In just 12 miles, the train climbs over 2,838 feet to reach the mountain plateau of Myrdal in under an hour. See the Rjoandefossen waterfall with a free drop of 459 feet, and the Kjosfossen waterfall, plunging 305 feet, where the train makes a photo stop during the summer.

7. Bavarian Bullet: InterCity-Express (ICE)

Route: Munich to Nuremberg, Germany
Duration: 1 hour

http://www.bahn.de/i/view/USA/en/trains/overview/ice.shtml

Want to go fast? This high-speed wonder zooms you between two historic Bavarian cities at speeds up to 199 miles an hour. "It's amazing to watch the landscape change so quickly," says Gillian Seely, a Boston resident who traveled widely by rail while living in Europe for 22 years. "The train is completely quiet inside," she says. "Vibrations are barely enough to cause ripples in your strong German coffee." In December, visit various German cities via the ICE rail network to take in traditional Christmas markets selling seasonal foods, handmade gifts, and gluhwein, a mulled spiced wine.

8. The Elegance of Yesteryear: Venice Simplon-Orient-Express

Route: London to Venice
Duration: Two days, one night

http://www.orient-express.com/web/vsoe/venice_simplon_orient_express.jsp

Step aboard the VSOE, as the train is known, and the calendar turns back to the 1920s and '30s, the golden age of rail on the Continent. The operator spent $16 million restoring 35 sleeping cars to their original art deco sophistication; passengers are expected to dress elegantly for dinner: at a minimum, suit and tie for men and the equivalent for women; black tie and gowns encouraged. Awake to the sight of the snowcapped Alps and learn the story behind each of the restored carriages.

9. Roughing it by Rail: Balkan Flexipass

Route: Belgrade, Serbia, to Bar, Montenegro
Duration: 10 hours, this leg

http://www.raileurope.com/rail-tickets-passes/balkan-flexipass/index.html

Explore the heart of the former Yugoslavia via a Balkan Flexipass (which offers unlimited travel for five, ten, or 15 days through Bulgaria, Greece, Macedonia, Montenegro, Romania, Serbia, and Turkey). Start in Belgrade, with its glitzy all-night club scene, hop off at any of various stops to shop or overnight, then board a later train to continue on to sleepy Bar, an ancient town influenced by various conquering cultures on the sun-swathed Adriatic. "Relax, and budget extra time for the inevitable delays," says Chris Deliso, a travel writer who lives in Macedonia. "The trains are run-down, and the local characters you meet are salt-of-the-earth types."

10. Luxury on Wheels: The Transylvanian Odyssey

Route: London to Istanbul, Turkey
Duration: 8 days (including stays in Budapest and Istanbul)

http://www.danube-express.com/

At the top of the food chain among European trains is the Danube Express, a private train with classical elegance, modern conveniences, and fine dining. On this route, which begins in Budapest after your flight from London, you penetrate the heart of Transylvania and enjoy a walking tour of the medieval town that was the birthplace of Vlad the Impaler. Eventually you approach Istanbul along the Bosporus, where the Topkapi Palace marks the skyline.

http://travel.nationalgeographic.com/travel/top-10/european-train-trips/#page=2

- obozavam vlakove. svugdje bi isla s vlakom da imam vremena. vozila sam se po europi (Hrvatska-Austria-Njemacka-Nizozemska) i vozila sam u ovom balkanskom (Bar-Beograd esencijalna tura). super je kako u europi vlakovi funkcioniraju. mozes uvijek i svugdje. samo su dosta skupi... iako jako dobri! i ovi ICE i drugi... oduvjek sam se htjela vozit transiberijskom linijom ali dok ja nadjem vremena taj ce vlak postat hotel 5* - ako vec i nije!

Posted by: eYe-reEs Aug 3 2010, 13:36
10 Destinations NOT to Visit

by Terry Ward
Jul 8th 2010 03:03 PM

Catherine Price, author of 101 Places Not To See Before You Die, picks her 10 most overhyped tourist traps.

Ever felt overwhelmed by all those list-based travel books telling you where you should go, from the world's top nude beaches to the must visit foodie destinations? And then there's 1000 Places to See Before You Die-it's exhausting just thinking about it, never mind getting there. But New Yorker Catherine Price has turned the whole thing on its head with her new book 101 Places Not To See Before You Die, exposing the destinations and attractions that aren't worth your time or your tourist dollars. From a museum in China devoted to tap water to Disneyland Paris, Price doesn't hold back from explaining why you should steer clear. "But the book is not supposed to be anti-travel," she explains. "It's supposed to remind people that sometimes the travel experiences that are the worst in the moment are actually the stories you love telling later."

Here, Price gives us her top 10 overhyped destinations (in no particular order) and explains why they shouldn't be included on your travel checklist any time soon.

Four Corners




http://www.explorefourcorners.com/ is supposedly the exact spot where the perpendicular borders of Colorado, Utah, Arizona and New Mexico intersect-the only place in the U.S. where four states allegedly come together. But Price says that recent studies prove that Four Corners is actually in the wrong spot. "The only thing you can do here is take photos of yourself with one limb in each state," says Price, whose book includes a photo of a dog with each paw doing just that. Considering all the beautiful natural attractions in this part of the U.S. (red rock canyons, rivers and Indian ruins), she says, you're better off spending your travel time elsewhere.

Any Hotel That Used to be a Prison




Touring a former prison during your travels? Why not, says Price. But the author draws the line at bedding down in a former bastion of suffering and misery. Case in point, the http://www.karostascietums.lv/ in Latvia, a Soviet-era military prison-turned-hotel that caters to guests who aren't disturbed by the facility's claim that more than 150 people have been shot there (the site was a detention facility until 1997). There are even special prison bunks for kids. "Guests" get the experience of being a prisoner for the night, complete with a good verbal lashing from hotel staff that tests their acting skills as prison guards. "Do I really need to pay to stay someplace where 150 people have been shot?" asks Price.

Manneken Pis, Brussels




Belgium's most famous statue is a naked little boy doing his business in the middle of a fountain in Brussels. Tourists descend in throngs to see this statue, located a few blocks from the city's Grand Place, for what Price considers to be a less than grand cultural outing. "It's a statue of a little boy peeing," she says, adding that she has a pencil sharpener souvenir of the statue (chocolate renditions are also available at souvenir shops throughout the country). "Manneken Pis translates into 'Little Pee Man,' so don't go expecting anything else," she says. In the true spirit of equality, there's also a statue of a little girl squatting to pee (Jeanneke Pis) in a nearby alley.

Beijing Museum of Tap Water




That's right, there's a museum in China's capital dedicated to that which flows freely from the taps-never mind that you can't actually drink the tap water here (the source of the water is ok, says Price, but it's the city's poorly maintained pipes that render it unsafe to drink). The museum is built on the site of Beijing's first water plant, which opened in 1910. Among the exhibits are a U.S.-made stethoscope-style instrument used to listen for leaks in pipes and a mini active tap water filtration system. "I love it that there is something as mundane as a museum dedicated to tap water," says Price, but that's not to say you should put it on your sightseeing list.

Ibiza on a Family Vacation




Ibiza is one of the beautiful group of Spanish islands called the Balearics in the western Mediterranean that's home to UNESCO World Heritage sites and dreamy beaches. But if you come here looking for wholesome entertainment on a family vacation, little Jack and Jane might be in for a far from G-rated eyeful. "Ibiza has long been known as the party capital of the world, drawing hordes of hormonally-fueled visitors each summer," says Price. The island is being pushed as a family destination, she says-an idea that has merit in the right context. "But the idea of taking your five-year-old to Ibiza and trying to get dinner at 10pm with all these people around you spraying themselves with foam and doing drugs," is far from a family-friendly feel, says Price.

Disneyland Paris




For Price, who has lived in Paris, the idea of traveling to Europe to visit the transatlantic version of the house of the mouse borders on sacrilege. "If you're an American traveling abroad, shouldn't you travel a bit farther than an amusement park which is so quintessentially American that is has an Aerosmith-themed roller coaster?" Even at home in the U.S., Price was never a Disney fan. "I have an early memory of a character breakfast where I hid under a table, and I remember seeing this Pinocchio nose coming at me," she says. "It was horrifying." And many people who come to the French version of the theme park expecting California or Florida temperatures, don't realize that it gets very cold in France in the winter. But her larger objection, of course, is philosophical. "If you're an American going to Europe, do not go back to America via Disneyland."

Wall Drug in Wall, South Dakota




This former small town pharmacy that touts itself as being "home to the world's second largest jackalope" is probably better known to people who've never been to America than it is to most Americans. Signs touting Wall Drug have been placed everywhere, from Kenyan commuter trains to London buses. The emphasis is on kitsch, all the way-attractions include a mini Mount Rushmore statue on display and a well pumping out free ice water in the store's backyard. "It's the tautology of a tourist trap," says Price, "and is only worth visiting because of the signs that tell you it's worth visiting."

Luxor Las Vegas




Price deems the Luxor Las Vegas--a black glass hotel and casino on the strip modeled after the famous Egyptian pyramids-Sin City's least worthy attraction. "It's this massive, black pseudo-tomb that combines the despair of an existential crisis with the ambiance of a parking garage," she says, adding that while the building may appear rather glamorous from the outside, "inside everything is dark and smells like smoke." Certainly no place for Nefertiti. When in Vegas, Price advises, "stay in a hotel with more emphasis on daylight."

The Top of Mount Everest




Striving to summit the world's highest peak strikes Price as seriously uncreative. "You're putting your own life at risk, you're hiring sherpas and guides who put their lives at risk, and basically people have already done it before," she says. "I think there are a lot of things in this world that are personal challenges, and it's a personal challenge, but it's a cliché, too." Price admits she cannot relate to mankind's obsession with "being on top of things." Certainly there are other ways to seek out adventure, she says, than paying $65,000 to do something that's already been done.

Winchester Mystery House, San Jose




Winchester Mystery House, a Victorian mansion in San Jose, CA. designed by rifle heiress Sarah Winchester "gives a sense of what happens when a multi million-dollar fortune and a belief in the paranormal are combined in a woman with no architectural training," says Price. "There are stairs that lead to the ceiling, chimneys that stop a foot and a half short of the roof, cabinets that are actually passageways..." In 1884, a psychic told Winchester to appease angry spirits by building a house and from that day construction began and didn't stop until the heiress's death 38 years later. "The effect of all this-the gift shop, the mile-long tour through endless empty rooms, the near total lack of concrete facts-is to leave you feeling as if you just binged on McDonald's: full, and yet, surprisingly empty," writes Price in her book. With so many more worthy attractions in the Golden State, you can forgive yourself for giving the Winchester Mystery House a miss, she says.

Photo Credits: Four Corners - Getty Images; Prison Hotel - Lauren Manning, flickr; Manneken Pis - Alamy; Beijing Museum - tour-beijing.com; Ibiza - Alamy; Disneyland Paris - Alamy; Wall Drug - tkksummers, flickr; Luxor Las Vegas - MGM Resorts International; Mount Everest - STR, AFP / Getty Images; Winchester Mystery House - Harshlight, flickr

http://news.travel.aol.com/2010/07/08/10-destinations-not-to-visit/

Posted by: eYe-reEs Aug 17 2010, 13:18
Top 10 Eastern European getaways

For years Eastern Europe was the undiscovered half of the continent, where architectural gems, wonderful landscapes and buzzing cities saw only a fraction of the number of visitors heading to Western Europe. Things have changed, with Eastern Europe now drawing travelers by the trainload, but the diversity and appeal of the region's highlights remain the same. Whether you're discovering them for the first time or coming back for a second dose, you won't be disappointed. Here are our top 10 Eastern European getaways.

http://www.lonelyplanet.com/slovenia/julian-alps: The Julian Alps – named in honour of Caesar himself – form Slovenia's dramatic northwest frontier with Italy. Triglav National Park, established in 1924, includes almost all of the Alps lying within Slovenia. The centrepiece of the park is Mt Triglav and our favorite spot within the park? Well that must be Vršič Pass. The scenery is incredible.



Julian Alps landscape north of Vrsic Pass.

http://www.lonelyplanet.com/bosnia-and-hercegovina/sarajevo: In the 1990s Sarajevo was on the edge of annihilation. Today it's a cosy, vibrant capital whose humanity, wonderful cafe-scene, attractive contours and East-meets-West ambience are increasingly making it a favourite summer traveler destination. Meanwhile in winter it's brilliantly handy for some of Europe's best-value skiing.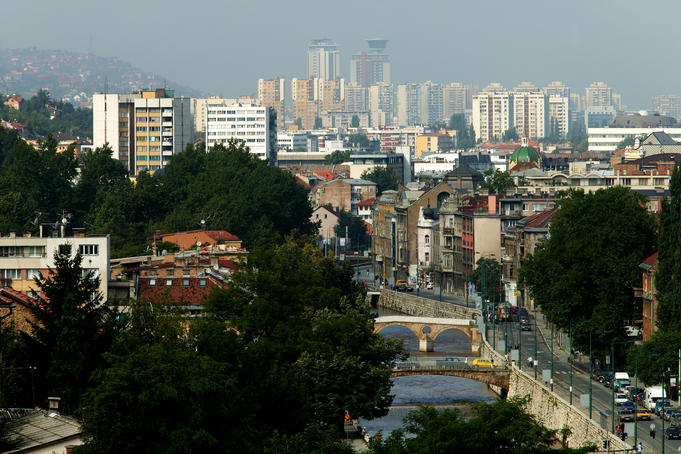 Early morning overhead of Miljacka River in central Sarajevo.

http://www.lonelyplanet.com/croatia/dalmatia/mljet-island: Of all the Adriatic islands, Mljet (Meleda in Italian) may be the most seductive. Over 72% of the island is covered by forests and the rest is dotted by fields, vineyards and small villages. Most people visit the island on excursions from Korčula or Dubrovnik, but it's now possible to take the ferry from Dubrovnik and stay a few days for hiking, cycling and boating.

http://www.lonelyplanet.com/moldova/orheiul-vechi: The Orheiul Vechi Monastery Complex, carved into a massive limestone cliff in this wild, rocky, remote spot is unquestionably Moldova's most fantastic sight. The Cave Monastery, which overlooks the gently meandering Răut River, was dug by Orthodox monks in the 13th century.

http://www.lonelyplanet.com/estonia/tallinn: Today's Tallinn fuses the medieval and the cutting edge to come up with an energetic new mood all of its own – an intoxicating mix of ancient church spires, glass-and-chrome skyscrapers, cosy wine cellars inside 15th-century basements, sun-filled town squares and bike paths to beaches and forests – with a few Soviet throwbacks for added spice.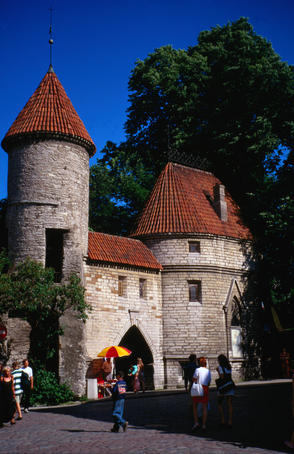 The Viru Gate in Tallinn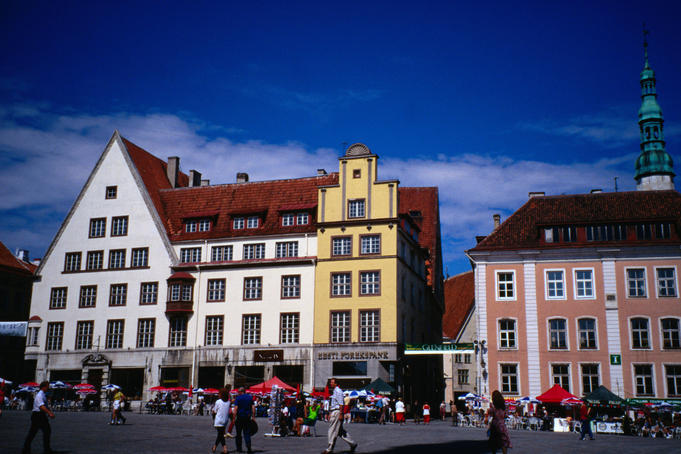 The Town Hall Square ( Raekoja plats ) of Tallinn is dominated by the only surviving Gothic town hall in Northern Europe

http://www.lonelyplanet.com/czech-republic: Nestled in a bend of the Ohře River, Loket is a gorgeous place with a chocolate-box-style town square. Loket even scored a cameo role in the 2006 James Bond movie, Casino Royale. Most people visit Loket as a day trip from Karlovy Vary, but it's also a sleepy place to ease off the travel accelerator for a few days.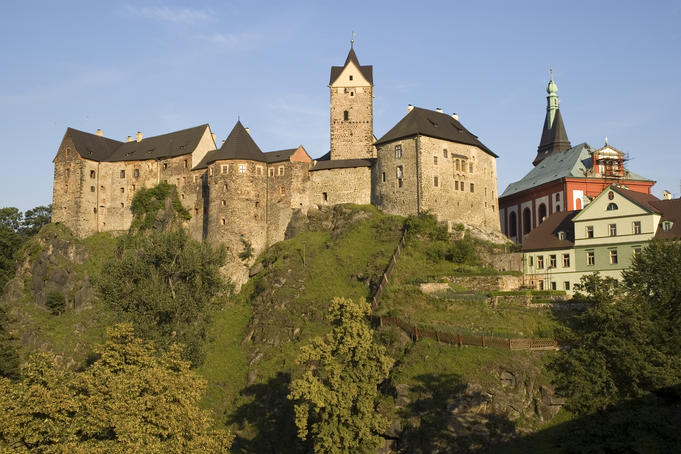 Loket nad Ohri castle.

http://www.lonelyplanet.com/poland/pomerania/torun: The first thing to strike you about Toruń, south of Gdańsk, is its massive red-brick churches, looking more like fortresses than places of worship. The city is defined by its striking Gothic architecture, which gives its Old Town a distinctive appearance and its promotional slogan: gotyk na dotyk (Touch Gothic). The city has just the right balance between sightseeing and chilling.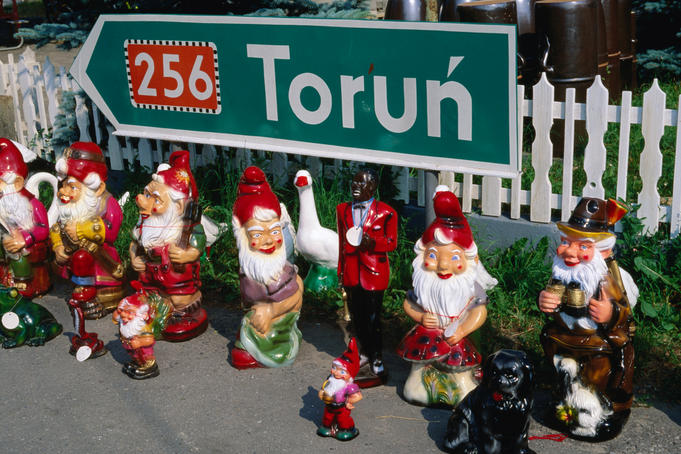 Gnomes for sale near Torun.

http://www.lonelyplanet.com/slovakia/east-slovakia/high-tatras/transport/getting-there-away: Decorated timber cottages line long and narrow Ždiar, the only mountain settlement inhabited since the 16th century. Several sections of the village are historical reservations, including the Ždiar House Museum, a tiny place with colorful local costumes and furnishings. Cross over the main road from the museum and a green trail skirts the river through Monkova Valley for a 2½-hour hike loop.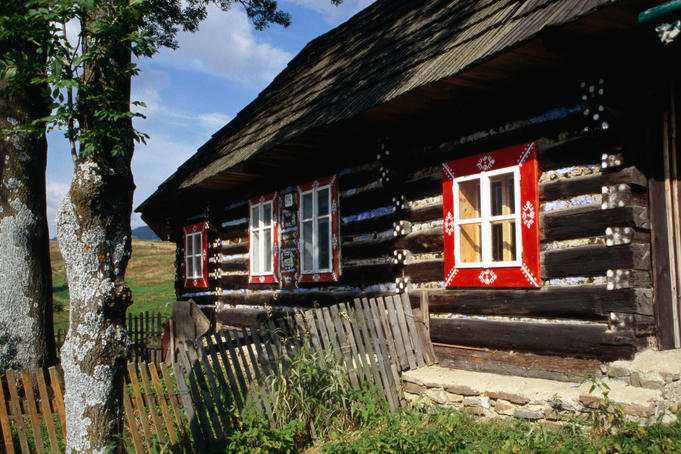 Traditional timber house.

http://www.lonelyplanet.com/latvia/riga: Some call it 'The Paris of the North', others 'The Second City That Never Sleeps'...we simply love it. For starters, the city has the largest and most impressive showing of art nouveau architecture in Europe. Nightmarish gargoyles and praying goddesses adorn over 750 buildings along the stately boulevards radiating out from Rīga's castle core. The heart of the city – Old Town – is a fairy-tale kingdom of winding wobbly lanes and gingerbread trim that beats to the sound of a pumping discotheque.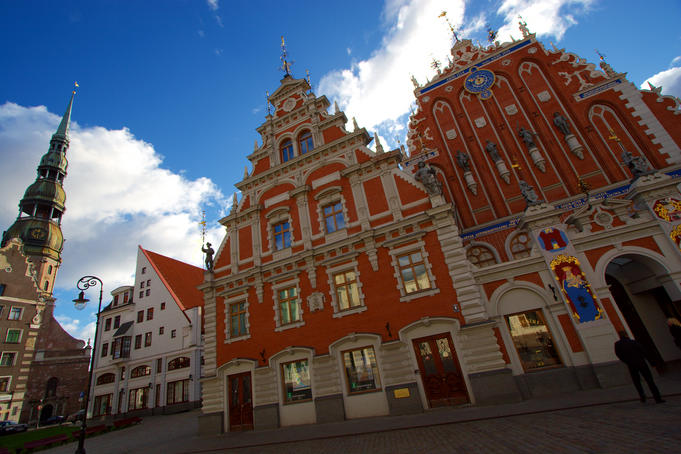 City of Riga Information Centre.

http://www.lonelyplanet.com/belarus/minsk: Minsk will almost certainly surprise you. The capital of Belarus is, despite its thoroughly dreary sounding name, an amazingly progressive and modern place. Here fashionable cafes, wi-fi–enabled restaurants and crowded bars and nightclubs vie for your attention. Sushi bars and art galleries have taken up residence in a city centre totally remodelled to the tastes of Stalin. There are relatively few traditional sights in the city but myriad places of interest for anyone fascinated by the Soviet period, and plenty of cosmopolitan pursuits to keep you entertained come the evening.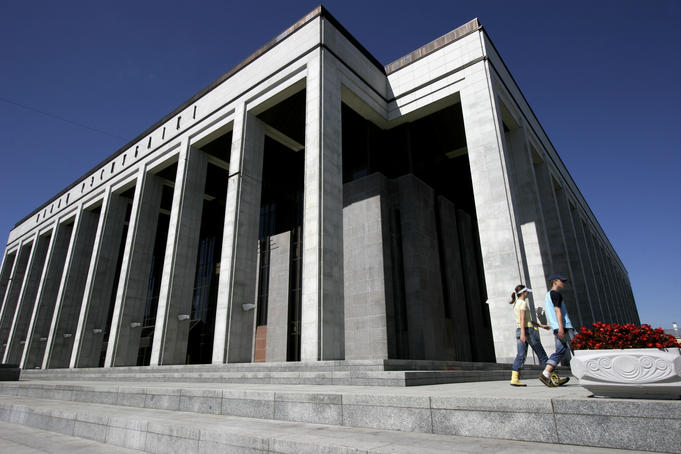 People walking past Palace of the Republic.

http://www.lonelyplanet.com/europe/travel-tips-and-articles/67086#

Posted by: eYe-reEs Aug 23 2010, 09:32
Essential backpacker trails

In an excerpt from Lonely Planet's 1000 Ultimate Experiences, we take to the trails that still inspire travel novices and seasoned veterans to hit the road.

1. Istanbul to Cairo, Middle East

İstanbul has a foot on two continents, making it an ideal launch pad for the Middle East. This route works its way down through Turkey and into Syria, with an evocative bazaar at Aleppo and the spectacular city of Damascus. Head down to Jordan, pausing to admire the ruins of Petra and to float in the Dead Sea. Regardless of your faith, detouring to Jerusalem makes for a religious experience, then chill out with some Red Sea snorkelling. You'll need the relaxation to prepare for crowded Cairo, where a trip out to the pyramids is a requirement.

2. East Coast Australia

Many backpackers kick this trip off in Sydney, with its glammed up beaches and iconic bridge drawing their attention. Some might meander as far south as Melbourne, the so-called Paris of the Southern Hemisphere, with its cosmopolitan culture and European weather (its grey winter is infamous). But the more beaten-track trips north of Sydney, through hippy haven Byron Bay, which has awesome surf breaks. If you're collecting capitals stop off at Brisbane, but most continue to tropical Cairns, a jumping-off point for cruising the Great Barrier Reef, the coral-jewelled necklace that makes the most stunning adornment to this coast.

3. Banana Pancake Trail

Most Southeast Asia trips start in Bangkok's backpacker epicentre, Khao Sanh Rd, but hordes wander to the beaches of Ko Pha-Ngan or up-market Phuket. Many young travellers head to Cambodia's Siem Reap to gape at the ancient civilisations of Angkor Wat, before heading to Ho Chi Minh City and working their way north along Vietnam's coast to the majestic rock formations of Halong Bay. To get off the trail a little more head inland to Laos' capital, Vientiane, or elephant trek in Khao Yai National Park. Bangkok and Singapore are both hubs for airlines so there are often cheap flights out of these cities to many other places in Asia.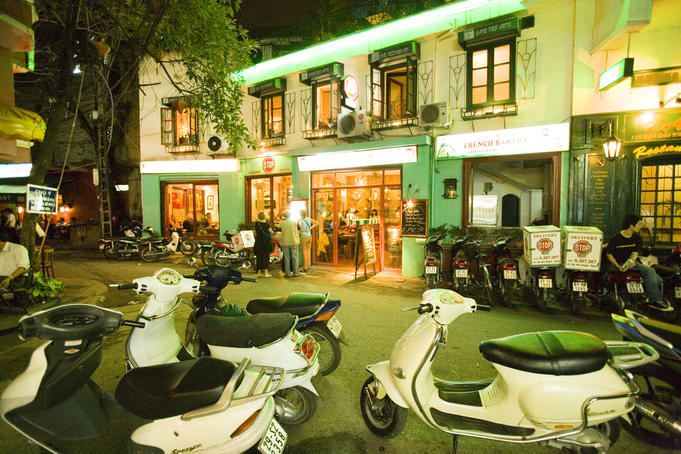 Hang Hanh Street, backpacker nightlife zone.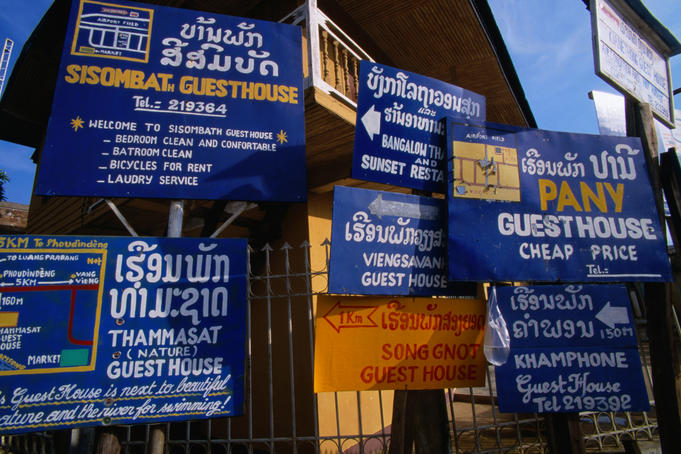 No shortage of backpacker accommodation in Vang Vieng.

4. North Island to South Island, New Zealand

The trail begins in Auckland, where plenty of backpackers enjoy the party life, then heads down to Rotorua for the volcanic sights and hangi (traditional Maori feasting and performance). The route winds on through Lake Taupo, a good spot for skydiving and water sports. Then make for windy Wellington with its cafe culture and kooky Beehive (national parliament). From here you can hop across to the South Island for whale-watching in Kaikoura before heading for Queenstown, the base for exploring spectacular Franz Josef and Fox Glaciers, or tearing up the scenic waterways in a jet-boat.

5. Trans-Siberian Railway, Russia

Once the route of the tsars, this 9289km stretch of track is becoming a backpacker must-do. The classic route starts on the coast in Vladivostok, rattling along to Moscow by way of the world's deepest lake, Baikal, or stopping at Yekaterinburg, where the Romanov line of tsars came to a bloody end. The railway ends at magnificent Moscow with its gold-domed churches and austere Red Square, though it's possible to go on to St Petersburg. For a less-travelled alternative, take the Trans-Mongolian from Beijing and explore the steppes of Mongolia before meeting the mainline just near Lake Baikal.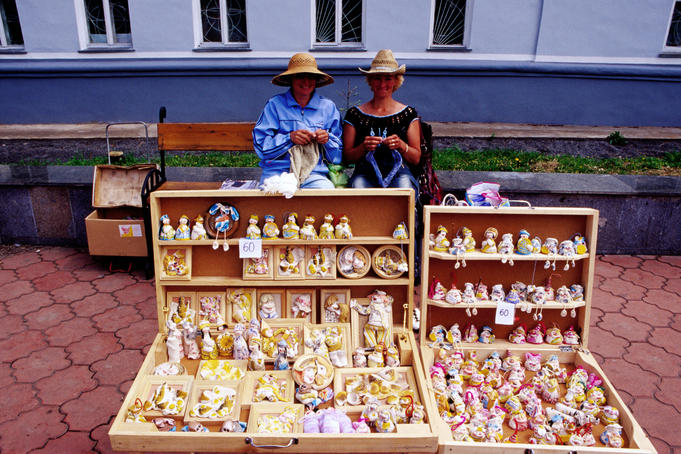 Souvenir stall at Slyudyanka station for passengers on the Trans-Siberian train.

6. Route 66, USA

Few roads say Americana like this legendary gravel. While the name ceased to be used in 1985, young adventurers still pick up its path to see the best of the USA. It begins in Chicago, where you can catch a Cubs game at Wrigley Field; further on, see legendary blues in St Louis. Put your foot on the gas to hit Kansas, in the heartland of long flat plains. The road cuts through the Lone Star State of Texas, marking the halfway point with an epic junkyard sculpture. There's more cow poking in New Mexico then it's on to Arizona, boasting the longest uninterrupted stretch of the original route. California builds to the oasis of Los Angeles, with Hollywood and Rodeo Drive the climax of the trip.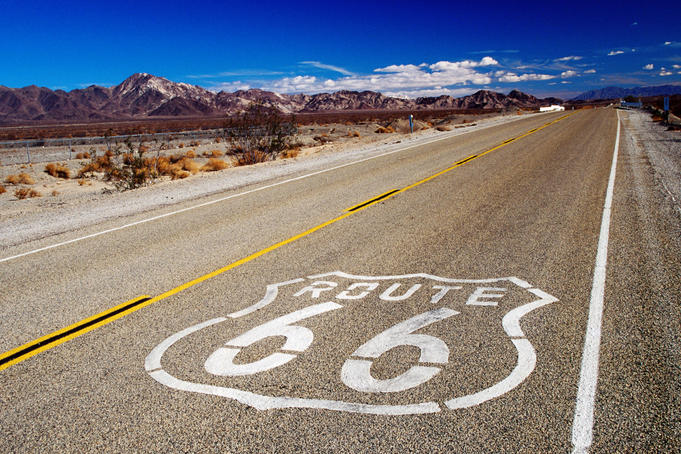 Route 66 sign on highway near Amboy.

7. Cape Town to Cairo

Ewan McGregor rode a motorbike north to south over most of this course to discover it was a Long Way Down, but this intrepid journey can begin or end in Cape Town. If starting at the bottom, head north into Botswana, where you can cruise the rivers to spot elephants in the Chobe National Park. Bear up into Tanzania, known for catch-it-while-you-can snowcapped Mt Kilimanjaro, or listen to the thundering of wildebeest across Serengeti National Park. Enjoy the serenity now – some of Africa's most difficult country lies ahead: Kenya, Ethiopia and Sudan are all struggling with conflict. At the journey's end, Cairo promises the pyramids and a bustling city.

8. Gringo Trail, Peru

This popular loop links the country's biggest attractions. From upbeat capital Lima the trail traces the coast south to Paracas, where an excursion out to Islas Ballestas to spot penguins and sea lions is ideal. Toast Ica, Peru's wine and pisco (grape liquor) capital, then move on to Nazca to fly over the enigmatic Nazca lines. You can ascend to Arequipa, the 'white city' of colonial architecture, and continue to Puno, Peru's port on Lake Titicaca. Hop on a bus to Cuzco for the archaeological mecca of South America, then walk the Inca Trail to Machu Picchu – or cheat and catch a train from Cuzco. From late May until early September, Machu Picchu's high season, 2500 people arrive at the site – the maximum number allowed.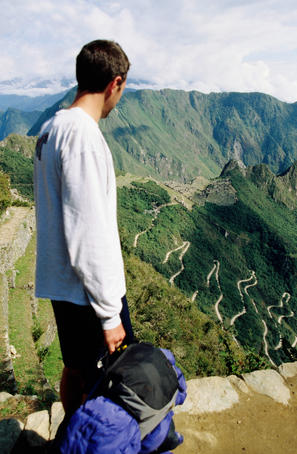 Tourist at Intipunku 'sun gate' with Machu Picchu in distance.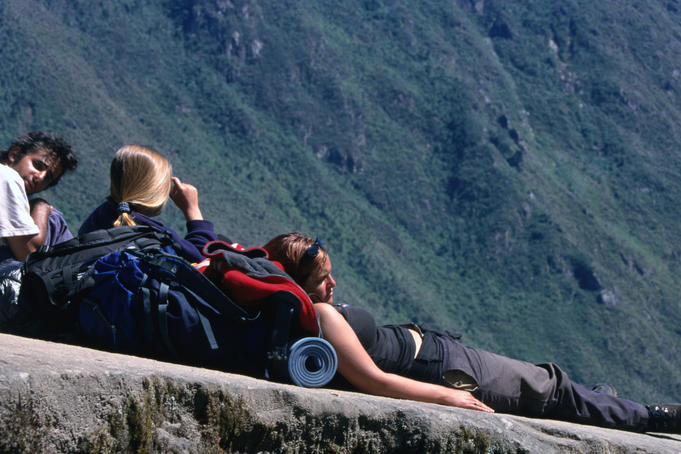 Trekkers resting after completing the Inca hike, Machu Picchu.

9. Europe by music festival

Don't see Europe, hear it. Backpackers soak up the summer sun and sounds by driving a Kombi between their favourite gigs. The granddaddy of them all is the UK's Glastonbury, which has hosted big name rock acts plus comedy, circus and theatre since 1971. Another old-timer is Denmark's Roskilde, with a heavy-rocking slant, or get folked-up at Baltica, the international folk festival held in Estonia, Latvia and Lithuania. Finland's World Air Guitar Championships always stuns. The sweet End of the Road Festival, also in the UK, is a low-key wind down with country-folk featuring strongly.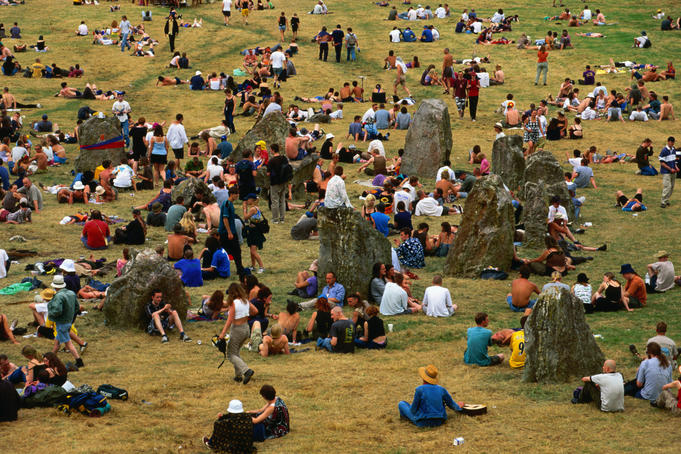 Crowds sitting among rocks at the Glastonbury Festival - Glastonbury, Somerset, England

10. Silk Road

For centuries merchants have woven roads back and forth between China and Europe, each with their own secret path to transport silk, spices and other goods to markets faster. The modern road usually starts in China's Xi'an, home to the Terracotta Army of the Qin dynasty. It heads on to Urumqi, in China's wild west Xinjiang province, before splitting in two: one branch heading west into Kazakhstan, Kyrgyzstan, Uzbekistan and Turkmenistan, and another heading south to Pakistan, Afghanistan and Iran. In northwestern China, Dunhuang is an essential stop on the Silk Road and is known for the Mogao Caves, which hold religious artefacts from all along the ancient trading route.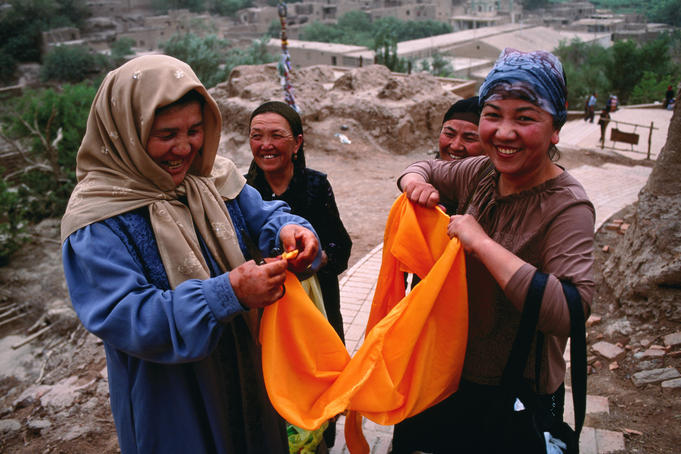 Women on Silk Road selling cloth.

http://www.lonelyplanet.com/asia/travel-tips-and-articles/75503#

Posted by: eYe-reEs Sep 1 2010, 10:14
Chuck Dayton: The Sounds of Warming: Greenland Kayaking

08/30/10 - Chuck Dayton left private law practice as a young man to work for the fledgling Minnesota Public Interest Research Group (MPIRG) on improving environmental law at the legislature, with great success, especially in the 1971 and 1973 sessions. He, along with another MPIRG attorney, John Herman, soon formed the first environmental law practice firm in the state, and Chuck, now retired, still does substantive work on environmental issues for various concerns.

Deep in Uummannaq fjord, on the central west coast of Greenland, the silence is palpable, singing in ears that strain for sound and find none. There are no trees to sigh in the wind, and usually no wind in this land of 3,000-foot cliffs.

The only sounds are from ice.




Huge white sculptures, bigger than a suburban house, birthed by a nearby glacier, have floated into the steep-sided fjord where our group of ten kayakers are tented on the arctic heath. Dramatic gunshots and thunder bounce off steep rock walls, as gasses trapped thousands of years ago expand with warmth and crack the icebergs. Every few minutes, we look up to see a chunk of ice cascading into the sea, creating a wave that would be dangerous to a nearby kayaker. Air pockets in the broken bergy bits tinkle and fizz, while the remaining berg sways slowly into to its new equilibrium.

As we paddle our yellow kayaks near as we dare, dripping from melting bergs sounds like rain.

Standing beside the largest glacier outside of Antarctica, the Ilulissat, a huge river of ice, four miles wide, flowing more than twice as fast as in the 1990's down from the two-mile high ice cap, the sound of running water, under the ice, is soft but ominous.

Ice is melting more quickly now and forming lakes on the ice cap, which drain through fissures to the bedrock, lubricating the faster flow of glaciers to the sea.

On the cover of its June 2010 issue, National Geographic called Greenland the "Ground Zero" of global warming. The acceleration of melting of the huge icecap has more than doubled from 2002 to 2009. That article and a website, James Balogs's Extreme IceSurvey, http://www.extremeicesurvey.org/. Balog's speech to the TED conference at Oxford also conveys a dramatic picture of the melting Greenland ice cap and glaciers, and the implications for rising seas.




While National Geographic reports that some Greenlanders welcome the warming, the fishing town of Ummannaq, (our base of operations) which ships thousands of tons of halibut per year, is dismayed that the ice is so thin that winter fishing from dog sleds is drastically curtailed.

Despite the sobering knowledge of the climatic changes, our kayaking trip, led by Steve Piragis of Ely, was a unique and exciting adventure. Weather was mostly sunny (24 hours per day of sun at more than 300 miles above the Arctic Circle), and in the 60's for highs, high 40's for lows. Camping was pleasant in terrain much like that above timberline in the Rockies: no trees, bright flowers, lichen and ground cover underfoot, lots of rocks. It must have been like this in Minnesota just after the glaciers retreated. We hiked and kayaked in this stark and magnificent landscape, with views of neaby glaciers launching icebergs on their journey to the sea. Unlike Alaska, it rains very little and there is nothing here higher than us on the food chain. Native mussels, mushroom and cod supplemented our fare.

Paddling past the towering icebergs, their reflection mirrored by a calm sea, a clearly audible whooshing sound from miles away tells us that a fin whale, second largest being on the planet, is nearby. We are content that we have to look through bino, to get a good look.

Global warming is real in Greenland. You can hear it. You can see the shrinking glaciers, and the melt-water atop the massive ice cap, and you know that as it melts the seas will rise, with disastrous consequence.




Drip, drip, drip.

-- Chuck Dayton

http://www.conservationminnesota.org/news/?id=5277

Posted by: eYe-reEs Sep 14 2010, 14:36
Problems and Solutions for the Ganges River

posted by: Jasmine Greene




Besides being a holy river for Hindus, the Ganges also provides water to millions of people in India. Unfortunately, billions of liters of human feces and other sewage is dumped into this river, threatening not only humans, but the natural ecosystem of the river. Fortunately, there are people in the Indian government and regular citizens looking to bring attention to this problem.

Most of the main pollution issues with the Ganges deals with improper sewage management. New Delhi alone produces 3.6 billion liters of sewage daily, with only half being treated effectively. Some of the tributaries of the Ganges, like Yamuna, have already become unusable since 70 percent of the pollution is caused from human excrement. While there are around 300 processing facilities in India, many are poorly managed and oft times treated waste is mixed in with untreated and then thrown back into the water. This kind of pollution can cause serious water-born diseases like severe diarrhea, a leading cause of death among children in India [Source: http://www.planetark.org/dailynewsstory.cfm/newsid/42612/story.htm ]. Besides the pollution, the river is facing other hardships. Due to the changing climate, scientists have stated that the Gangotri glacier, which provides up to 70 percent of the water of the Ganges during the summer months, is decreasing at a rate of 40 yards a year. By 2030, the glacier may be completely melted and the Ganges will become a more seasonal river largely dependent on monsoons. Not only would this put India in danger, the river provides water for 500 million in India alone, many other Asian countries depend on the river as their main water source [Source: http://www.boston.com/news/world/asia/articles/2007/06/24/global_warming_threatens_to_dry_up_ganges/ ]. Of course, climate change is already affecting the Ganges fresh water supply. Due to rising sea levels more salt water has begun flowing into the Ganges. This has been noted by the appearance of mangroves along the Ganges river belt, as well as an increase in of salt water fish in the river. According to Pranabes Sanyal, the eastern India representative of the National Coastal Zone Management Authority (NCZMA), the sea had extended as far as Kolkata 6,500 years ago, and he fears the same is happening now. Not only will the rising salinity affect drinking water, it will also This phenomenon is called salinate the groundwater and turn agricultural lands barren in neighbroing rural belts [Source: http://www.reuters.com/article/idUSTRE5111RC20090202 ]. Increase in salinity of the river would also lead to the extinction of one of the few freshwater dolphins. Currently the population stands at 2,000 though they numbers continue dropping due to actual poaching, accidental deaths by fishing nets [Source: http://planetgreen.discovery.com/travel-outdoors/save-ganges-river-dolphins.html ].

Despite all of these issues that the government of India faces, one individual is attempting to bring worldwide attention to this problem. Rajendra Singh, also known as the Gandhi of Water, is planning to travel along the entire length of the Ganges, starting from the Goumouk glacier to the Bay of Bengal. He plans on documenting the entire travel to show the misuse and pollution of the river and come up with workable solutions. For Singh, the idea of a centralized water and sewage system might be too cost prohibitive for many rural parts of India. Instead he pushes for smaller solutions utilizing the necessary technology for rural and developing areas that focus on the needs of the river and people along it rather than profit [Source: http://www.treehugger.com/files/2010/09/why-gandhi-of-water-rajendra-singh-is-walking-the-length-of-the-ganges-river.php ]. The Indian government has also been slowly changing their attitude towards the river and recently canceled a hydropower plant along one of the Ganges tributaries, the Bhagirathi River. While the project would not have created a dam, the plant would divert 16 kilometers of river through pipes. Construction had been delayed for a year due to scientists AD Agarwal hunger strike and was finally shot down along with three other projects. The decision was made in part for religious reasons but was made mainly because it was impossible to prove the future viability of these plants. Changing precipitation and melting glaciers would effect the output of these plants and eventually render them useless. The Indian government, instead of allowing others to build along the river, have protected 135 km stretch from Gaumukh to Uttarkashias as an environmentally sensitive area [Source: http://timesofindia.indiatimes.com/india/In-rethink-govt-shuts-Bhagirathi-power-project/articleshow/6384437.cms ].

The Ganges river is not only a holy sanctuary for many Hindus, it is literally the lifeblood of Asia. Not only does the river provide drinking water to the people, it also waters the crop and offers food. Unfortunately, there is more than pollution that affects the Ganges, and if greenhouse gas emissions are not curbed then the river will either become too salinated for normal use or disappear completely.

http://www.care2.com/causes/environment/blog/saving-the-ganges/

Posted by: eYe-reEs Sep 14 2010, 14:47
Ideal Places to Watch the Sun Rise and Set



Photo by: http://www.flickr.com/photos/s_y_s/

When you fill out your Matador community profile, we want to know: What's your ideal place to watch the sun rise and set? Bob Riel introduces 8 ideas to get you started.

Mt. Sinai, Egypt

To catch the sunrise on Mt. Sinai, travelers first climb a rocky trail from 2:30 to 5am, alongside Bedouin tribesmen and their camels. Then they sit and wait for the dawn's rays to pierce the darkness and illuminate a jagged, lunar-like landscape.

The sensation of being on Mt. Sinai as the sun appears in the morning sky is impossible to forget. Even if you're not religious, you can envision Moses having a divine experience here.

After trekking back downhill, stop at http://www.sacred-destinations.com/egypt/sinai-monastery o see a direct descendant of the Bible's burning bush.

Ganges River, Varanasi, India



Photo by: http://www.flickr.com/photos/paolobosonin/

Varanasi is believed to be one of the oldest continually inhabited city in the world, with a past that stretches back 3,000 years.

Trudge its narrow, dirty streets in the predawn hours before emerging atop one of the ghats that line the sacred Ganges River to the sight of a vibrant sunrise and Hindu pilgrims bathing and praying at the water's edge.

Alternatively, take in the scene from a rowboat that ferries visitors up and down the river.

Jimbaran Beach, Bali, Indonesia

Many Balinese beaches see lovely sunsets, but Jimbaran is unique because of the dozens of seafood shacks that line the sands and only open for dinner.

Each restaurant has chests of ice filled with freshly caught fish, from snapper and grouper to prawns and crabs. Once diners make a selection, the fish are cleaned, grilled, and served at a seaside table.

As you eat, you can sink your toes into the sand, listen to the waves, and watch as the sun sinks into the Indian Ocean. Afterwards, relax with a drink as the beach glows with the light of hundreds of candles, lit by the restaurants.

Masai Mara National Reserve, Kenya

http://www.serengeti.org/ in Tanzania works too, as the wildebeest visit both during their http://www.youtube.com/watch?v=xx0w7Umkb1o from July to October. Regardless of the country, the scenery is fabulous and you can combine sunset viewing with a safari experience.

Imagine spending late afternoon on a game drive, watching elephants, giraffes, gazelles, lions, and wildebeest, and then topping off the day with a deep orange sunset.



Photo by: http://www.flickr.com/photos/8253719@N04/

Phnom Bakheng temple, Siem Reap, Cambodia

Phnom Bakheng is a Buddhist temple built in the late 9th century on a hillside outside what is now Siem Reap. Visitors to the http://whc.unesco.org/en/list/668 are enticed to the temple ruins for its sunset views.

The top of Bakheng is accessible via a steep staircase, and from there you can look down on the sacred site of http://matadortrips.com/cambodia-beyond-angkor-wat and out across the forested expanse of northern Cambodia as the sun sets in a splash of color.

Oia, Santorini, Greece

Every day, in late afternoon, travelers make their way to the western edge of the Greek island of http://matadortrips.com/13-dream-locations-for-travelers-in-love/.
There, in the small town of Oia, amidst whitewashed homes perched on the edge of a caldera, they stand along the road and sit with legs dangling from walls, waiting for the sun to disappear beneath the waves of the Aegean Sea.

The intense light of the Aegean produces a particularly dramatic sunset. So dramatic, in fact, that the tourist crowd invariably breaks out in applause.



Photo by: http://www.flickr.com/photos/ianphilipmiller/

Cape Town, South Africa

Often hailed as one of the world's most beautiful cities, http://matadortrips.com/top-15-adventure-towns-worldwide/ sits at the southwestern edge of Africa, backed by the flat-topped 3,500ft peak of Table Mountain.

For an extraordinary sunset experience, book a ride with one of the local boat companies that offer late-afternoon cruises. You'll ply the waters near the meeting point of the Atlantic and Indian Oceans, gaze back at the majestic Table, and perhaps sip a glass of wine as the sun dips below the horizon.

Haleakala Volcano, Maui, Hawaii



Photo by: http://www.flickr.com/photos/donabelandewen/

On the island of Maui, you can drive from sea level up to 10,000 feet in about two hours and end your journey near the peak of Haleakala. More than a million people make this journey annually, many of them in the predawn hours so they can watch the sun rise over Haleakala National Park.

Once it does, you can hike into Haleakala Crater. Or, hop a van up to the peak and mountain bike back down.

http://matadortrips.com/ideal-places-to-watch-the-sun-rise-and-set

Posted by: eYe-reEs Oct 13 2010, 12:30
Nature's most spectacular attractions

1. http://www.lonelyplanet.com/bolivia/sights/desert/salar-de-uyuni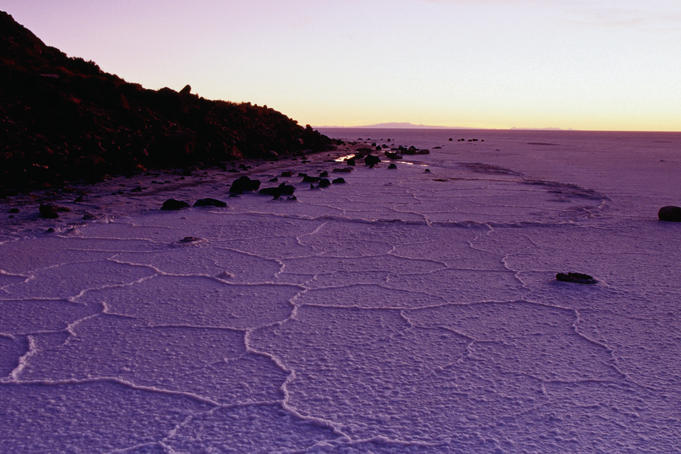 Sunrise near Isla de Pescadores with hexagonal salt crystallisation in foreground.

The startling white salt plain of Salar de Uyuni in southwest Bolivia is the world's largest – containing an estimated 10 billion tonnes of salt and covering an area of 12,000 sq km. Located near the crest of the Andes, where the surrounding Altiplano burbles away with thermal activity and Ojos del Salar (Salt Eyes) leak upward-flowing tears from underground pools. This is mirage territory, where squinting into the shimmering distance merges the illusory soft edges.

Take a train or a bus to the nearby village of Uyuni. Excursions to the flats run frequently; four-day tours cost around US$100, excluding guide tips and park fees.

2. http://www.lonelyplanet.com/australia/sights/dive-site/great-barrier-reef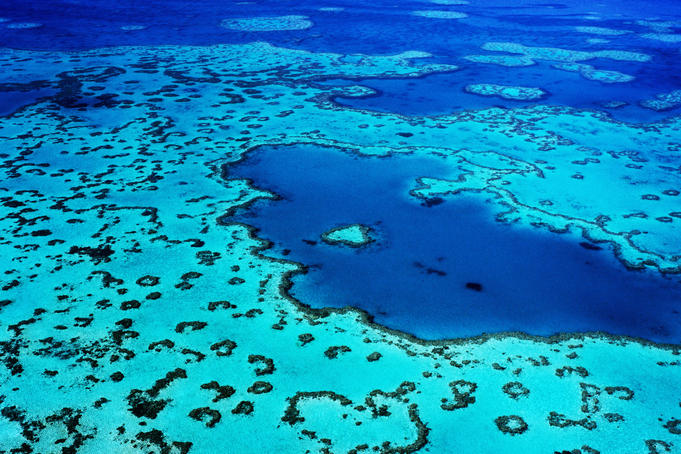 Aerial of heart-shaped reef at Hardy Reef, near Whitsunday Islands.

The world's largest marine park stretches more than 2300km along the clear, shallow waters off the northeast coast of Australia. An extraordinary variety of species thrive in its tropical waters, including 400 types of coral, 1500 species of fi sh and 400 types of mollusc. An armada of tour boats shuttles snorkellers and divers to and from shore, providing myriad services and tours. Witness whales on their annual migration, car-sized cod fish and eerie shipwrecks at this Unesco World Heritage site.

Live-aboard boat the Spirit of Freedom offers divers three-, four- and seven-day itineraries. At Cairns you'll find lots of other options to explore the reef.

3. Atacama Desert & El Tatio Geysers, Chile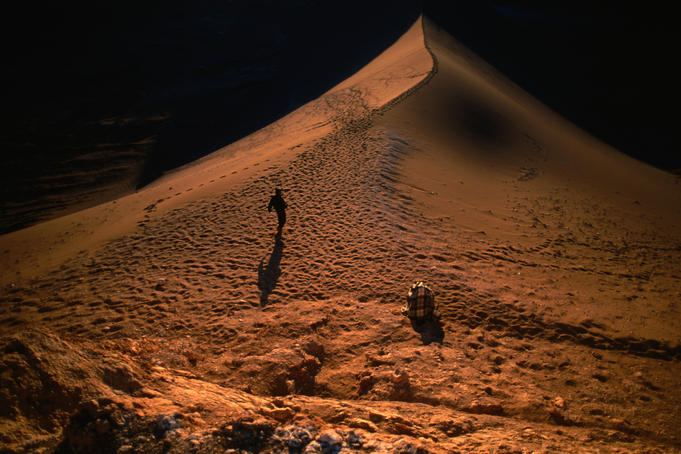 Valle de la Luna (Moon Valley) in the Atacama Desert(2nd Region).

It's believed that parts of http://www.lonelyplanet.com/chile Atacama Desert have never been touched by rain. The desert's barren landscape is made up of a series of salt basins supporting virtually no vegetation. This dramatic landscape is also where you'll find extinct volcanoes standing over an Inca village, a stunning flurry of flamingos in Laguna Chaxa and the highest geyser field in the world. Sitting 4267m above sea level, the El Tatio geysers are continually blowing off steam.

Accommodate yourself in desert luxury at Awasi Hotel; a two-night all-inclusive package costs from US$1000 per person.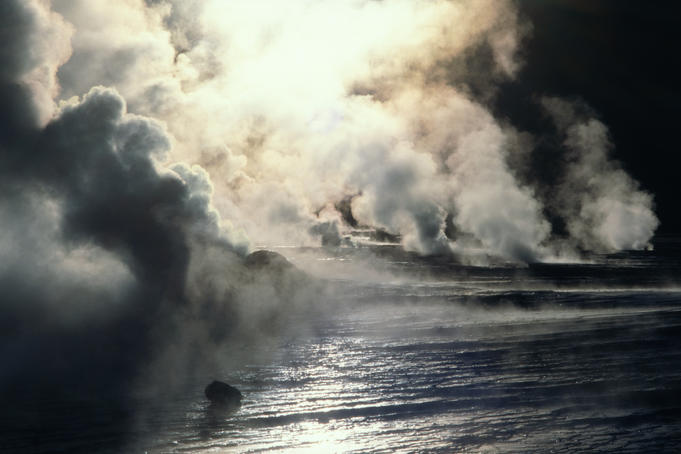 El Tatio Geysers of the Atacama Desert.

4. http://www.lonelyplanet.com/canada/british-columbia/the-kootenays-and-the-rockies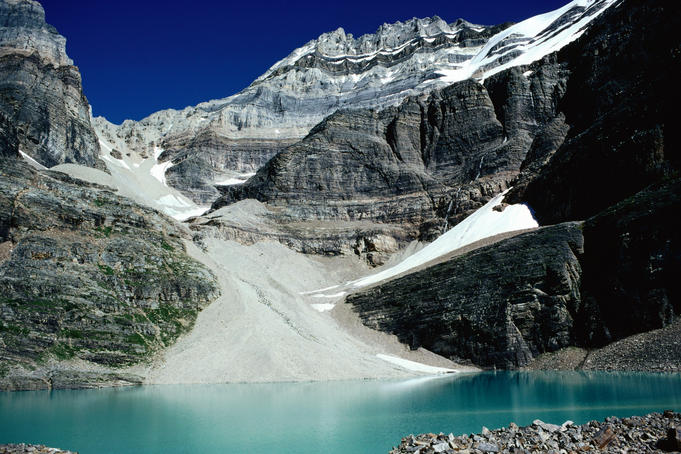 Lake Oesa in Canadian Rockies.

Straddling the British Colombia and Alberta state borders in the country's west, the humongous Rockies region (about the size of England) comprises a string of four national parks: Banff , Jasper, Kooteney and Yoho. Nature started moulding the mountains, rivers, lakes, waterfalls and glaciers a mere 75 million years ago, but boy did she let it rip. Outdoorsy types can hike, bike, paddle, ride and climb among the stunning Unesco World Heritage–listed scenery, which is home to a glut of great wildlife, from moose and marmots to bears and birds.

Edmonton is the gateway to the mountains; a stunning 3½-hour drive (366km) west leads you to Jasper National Park, the largest Rocky Mountain park. See www.jaspercanadianrockies.com.

5. http://www.lonelyplanet.com/new-zealand/fiordland-and-southland/milford-sound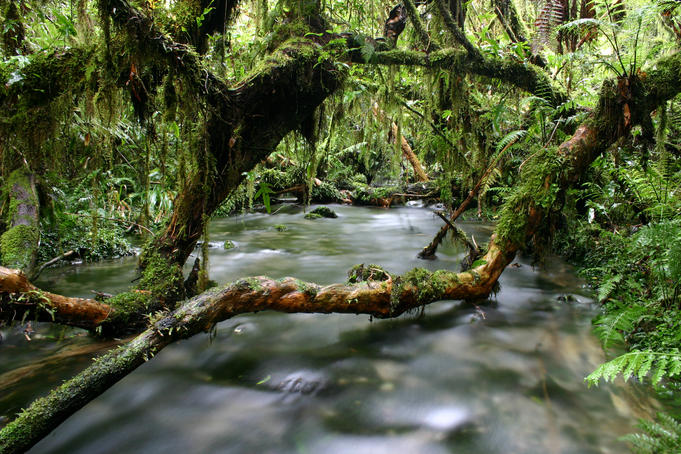 Rain forest near Milford Sound.

Echoes of Maori legend ricochet around the steep cliffs that rise sharply out of the seas of New Zealand's South Island. According to legend, the sheer valleys were cut by Tute Rakiwhanoa, who used a magical adze. In fact carved by rivers of ice, the sound – within Fiordland National Park – is indisputably enchanting, and forms part of the Unesco World Heritage list. Located at the end of the famed 53.5km Milford Track, the fjord makes a fitting finale for hikers, who are met by the towering Mitre Peak (1695m).

You can fly to Milford Sound from either Queenstown or Wanaka. Kayaking is a fantastic way to explore the sound; check out the original Rosco's Milford Kayaks for information.

6. http://www.lonelyplanet.com/usa/grand-canyon-national-park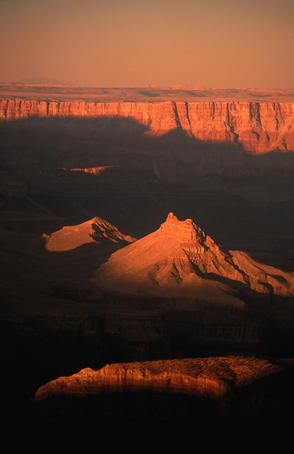 Overhead of canyon from South Rim.

The Colorado River has been conscientiously carving out this world-famous landmark for around 6 million years. Located in the USA's arid state of Arizona, the grand old dame stretches 446km long, cutting more than 1500m deep into ancient layers of rock and gaping up to 29km wide in parts. Go hiking among humbling red-rock spires, perch at a majestic lookout and search the skies for the endangered California condor, or roar along the Colorado River rapids that keep this impressive canyon company.

Toroweap Overlook is one of the most dramatic points in the Grand Canyon National Park; it's in the undeveloped Tuweep section, where camping is free.

7. http://www.lonelyplanet.com/venezuela/sights/canyon/salto-angel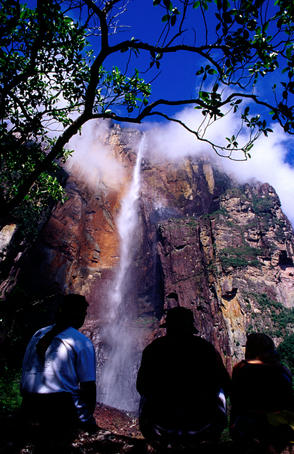 Tourists viewing Angel Falls from lookout known as Mirador Laime.

The world's highest waterfall, Salto Ángel (Angel Falls), crashes into a nameless tributary of the Río Caroni in Venezuela's Parque Nacional Canaima. Falling from a great height of 978m, the fi ckle falls are best seen on a cloudless day (as a fl ight is involved) and in summer when the water is most voluminous. Known locally as Kerepakupai-meru, Salto Ángel was named after Jimmy Angel – a gold-hunting aviator who spotted them in the 1930s.

A chopper ride here is beyond words. Tariff s start at around US$600; check your flight options at www.salto-angel.com.

8. http://www.lonelyplanet.com/croatia/sights/lake/plitvice-lakes-national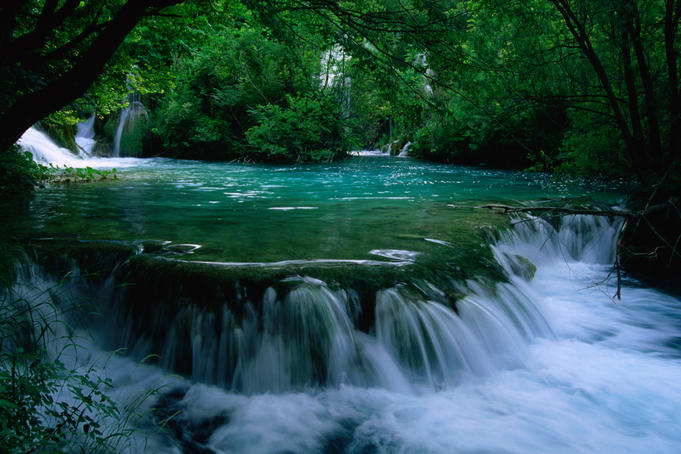 Water cascading from a wide flat pool: one of the many waterfalls in the Plitvice Lakes National Park.

Croatia's precious network of 16 lakes interlinked with waterfalls is acknowledged on the Unesco World Heritage list. The Plitvice Lakes are also known as the Devil's Garden, which refers to the associated tale of the area being flooded by the Black Queen after a long drought and countless prayers. Limestone and travertine caves pock the surrounding landscape, with dense forests crowding around the rims of the upper lakes.

Snow lovers should visit any time from November to March; in December and January the lakes are frozen. The lakes are open daily all year from about 8am–7pm.

9. http://www.lonelyplanet.com/england/cumbria-and-the-lakes/lake-district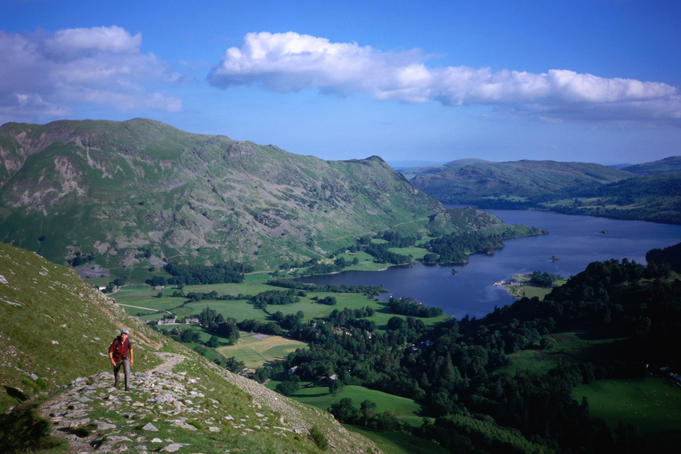 Near Pattrerson, overlooking Lake Ullswater.

It's no surprise that the northwest corner of England, called the Lake District, comprises multitudinous lakes. Add luxuriant green dales and bald modest mountains and you have some pleasant countryside indeed. The inspiration for Wordsworth's worthy words in the 17th century, the region's middle name is 'romance'. Be prepared to hike into the hills and head closer to the clouds for some quiet time away from the visiting hordes.

The easiest access from London is by train. Handy information centres are located in Keswick, Ullswater and Bowness Bay; before you arrive check out www.lake-district.gov.uk.

10. http://www.lonelyplanet.com/namibia/sights/desert/sossusvlei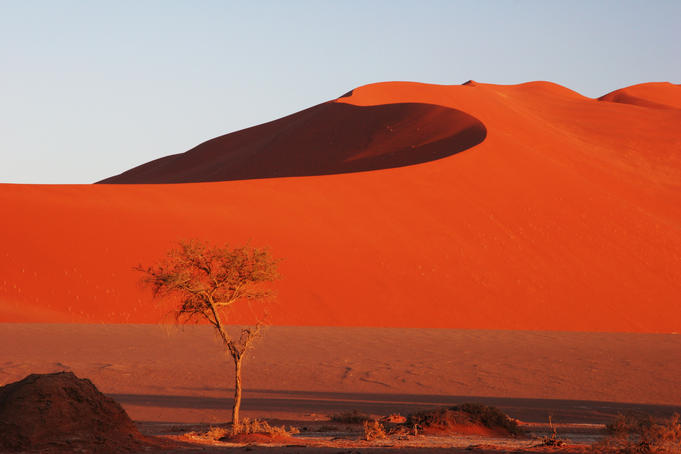 Red color of Sossusvlei sand dunes after sunrise.

In the heart of Namibia's Namib Desert, soaring sandscapes are continuously rearranged by the wind. The world's highest sand hills, up to 300m, are stacked here within the vast boundaries of the Namib-Naukluft Park – stretching 480km along the coast and deep inland. Presenting every shade of orange and umber, older dunes are saturated orange through years of iron oxidisation. A sea mist moistens the marshland to sustain the resident lizards and beetles.

The nearest place to stay is Sesriem camp site; an hour's drive (60km) brings you to Sossuvlei. Visiting is only permitted between sunrise and sunset.

http://www.lonelyplanet.com/bolivia/travel-tips-and-articles/76031?affil=lpemail#

Posted by: eYe-reEs Apr 27 2011, 13:30
Brand new membership program, Wizz Xclusive Club
Wizz Air launches the first low fare discount club in Europe

Wizz Air, the low fare – low cost airline in Central and Eastern Europe announced that it has launched its brand new membership program, Wizz Xclusive Club on 31st March 2011.

Almost 50 thousand Wizz customers joined the Wizz Xclusice Club and benefited the club advantages by buying more than 74.500 segments so far. This means that in the first two weeks more than two customers joined the club per minute.

Wizz Xclusive Club members will get the following benefits:
1) Exclusive access to a pool of promotional tickets that can be cheaper by up to 10 EUR per one way flight than regular prices.
2) Instant access to discounted member fares will be granted to all members straight after joining the program.
3) Up to 9 passengers can be booked together with the Xclusive Club member on the same reservation and beneficiate from the discounted fares.
4) Wizz Xclusive Club members receive exclusive member-only promotional offers via email in case they sign up to the Wizz newsletter.

http://www.traveldailynews.com/pages/show_page/42889?utm_source=newsletter&utm_medium=email&utm_content=show_page/42889&utm_campaign=TravelDailyMainReadMore


EasyJet and Ryanair misled customers

EasyJet has been forced to remove an advert claiming to offer business travellers the best deal after rival Ryanair proved its flights were cheaper.

Ryanair told advertising watchdogs that easyJet's claim "We charge you less" was misleading because it offered lower fares than easyJet on a number of routes.

The Advertising Standards Authority dismissed easyJet's argument that because Ryanair did not fly from the same main airports or offer business travellers an equivalent product its fares should not be compared to easyJet's.

The ASA said: "We considered that the ad did not make clear the nature of the comparison being made in the claim "We charge you less" and that, without further information, consumers would be unable to establish the circumstances in which easyJet was claiming to be cheaper than other flights for business travel.

"We considered that, because of this, consumers would not know which airlines had been included in the comparison, or whether it was a comparison with business class travel only or with economy class travel, and in the absence of further explanatory information, there was a likelihood that consumers would believe travel on all other airlines had been included in the price comparison."

However, the ASA also partially upheld a separate complaint against a Ryanair's ad which claimed to offer cheap winter sun flights after discovering that the destinations included in the promotion were at best luke warm in February and March.

"We noted the average daily sunshine hours of the destinations quoted ranged from three to six hours," said the ASA. "We noted the maximum temperatures of the destinations, were between 11°C and 14°C for the warmest three destinations; between 6 °C and 9 °C for most of the destinations and between 0 °C and 4 °C for the coldest destination.

"We considered that the average consumer would infer from the claim "Book to the sun now" and the image of the woman sunbathing, in a bikini, with a cocktail, that the promotion included fares to destinations warm enough to sunbathe in swimwear during the promotional period. Because we understood this was not the case, we concluded that the ad was misleading."

A second complaint over the airline's pricing was also upheld and Ryanair has been told not to repeat the claims.

http://www.travelmole.com/stories/1147397.php?mpnlog=1&m_id=s~bnvdd


Posted by: tino Apr 27 2011, 13:39
Posted by: eYe-reEs May 3 2011, 11:25
Best 'middle of nowhere' places

Want to get off the beaten path? Then here are 10 places that will stump most travel agents and reward you with original experiences. But remember, these are 'no pain, no gain' destinations so you'll need to be prepared for long transit times there and back – and you won't be able to recover at a five star hotel after a day of walking up 300m sand dunes or climbing an active volcano.

Concordia, Pakistan


image by http://www.flickr.com/photos/o_0/55896170/

To reach Concordia, the junction of the Baltoro, Godwin-Austen and Vigne Glaciers in Baltistan, northern Pakistan, you must walk for about 10 days, eventually arriving at the foot of K2, the world's second-highest mountain. Easy ways in do not exist, and there are few places on earth where you can be buried so deep within a mountainscape. Described by the photographer Galen Rowell as the 'throne room of the mountain gods', Concordia is as starkly beautiful as it is remote. Its name was given by European explorers, who thought it looked like a spot in the European Alps.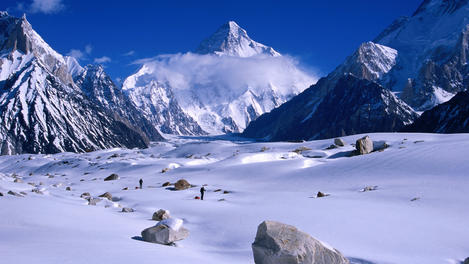 K2 peak from Concordia, Baltoro Glacier.
by Grant Dixon, Lonely Planet Photographer

Empty Quarter, Saudi Arabia


image by http://www.flickr.com/photos/yosoynuts/4322839789/

Whether you call it the Empty Quarter (Rub al-Khali) or the Abode of Silence, the largest area of sand on earth is, well, rather empty. Covering an area of the Arabian Peninsula that's larger than France, Belgium and the Netherlands combined, it also has sand dunes as high as the Eiffel Tower, rising to more than 300m in height and stretching for hundreds of kilometres. And while the Eiffel Tower remains firmly rooted in Parisian soil, these dunes can move up to 30m a year, pushed along by strong winds.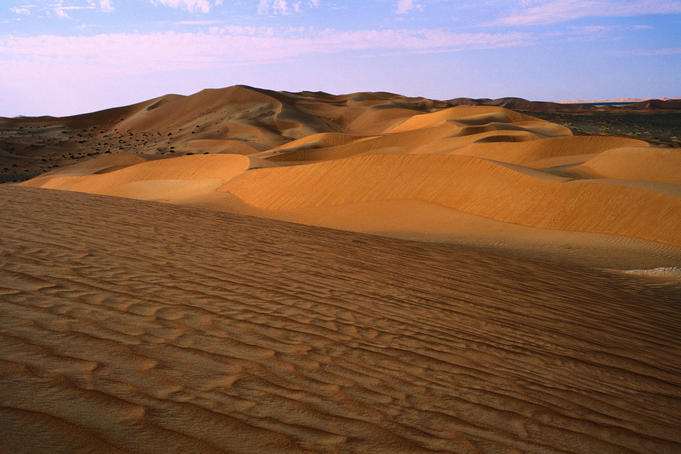 Rub'Al-Khali ( Empty Quarter ) borders the countries of Saudi Arabia, UAE ( United Arab Emirates ) and Oman
by Chris Mellor, Lonely Planet Photographer

Cape York, Australia


image by http://www.flickr.com/photos/jwbenwell/2980223737/

Australia is renowned as a place of nowheres but even to Aussies, Cape York presents a remote and forbidding frontier. The northernmost tip in the country is reached along corrugated 4WD tracks that will rattle the teeth loose from your jaw. You'll find the cape approximately 1000km from Cairns, which means days and days of driving, including crossing creeks inhabited by estuarine crocodiles. For your reward, you'll find a rocky headland and, well, not much else. Now the only thing left to do is to turn around and clatter your way back.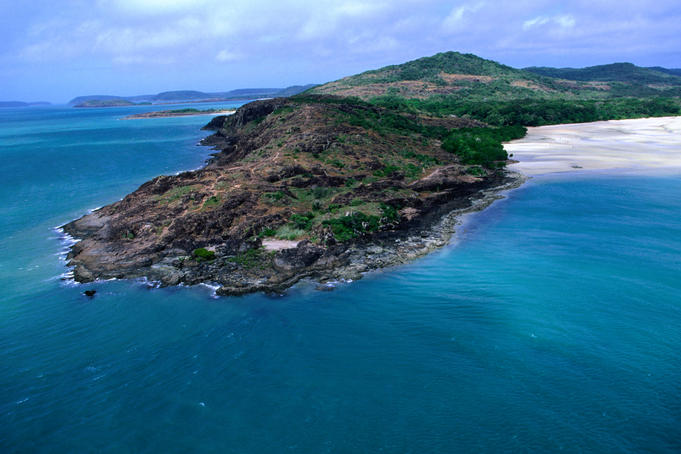 Tip of Cape York
by Oliver Strewe, Lonely Planet Photographer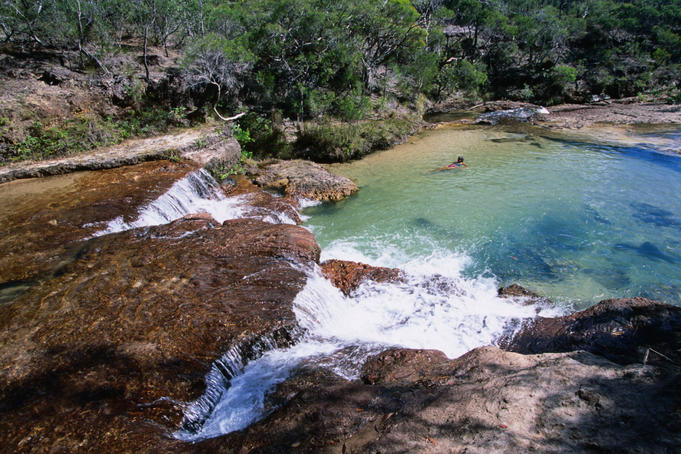 Enjoying Elliot Falls on the Cape York Peninsula
by Oliver Strewe, Lonely Planet Photographer

Quttinirpaaq National Park, Canada
Canada's second-largest national park is probably also its least visited. Straddling the 80th parallel on Ellesmere Island, it reaches to North America's northernmost point (Cape Columbia) and, for visitors, deep into their pockets – a charter flight in from the town of Resolute will set you back an immodest C$32,000. The park has no facilities, roads or even trees. What it does have are bears and bares: polar bears and beautiful, bare mountains. While here you may as well pay a visit to Grise Fiord, Canada's most northerly town.

North Pole
The earth's northernmost point is a place so far off the human radar that somebody turned it into the mythical home of Santa Claus – after all, who'd come here to prove the story wrong. Unlike the South Pole, there is no land at the North Pole. The few adventurers who come here do so by literally walking on water across the frozen Arctic Ocean. The ice cover fluctuates between nine million sq km in summer and 16 million sq km in winter, and is rarely more than 5m in depth; a disturbing thought when compared to the 3000mthick Antarctic ice shield.

Robinson Crusoe Island, Chile
The most famous loneliest person in literary history is Robinson Crusoe. As lonely as the man is the island that bears his name, 670km off the South American coast. It was here, in 1704, that Alexander Selkirk asked to be put ashore after a dispute with his ship's captain. He lived here alone for four years, inspiring Daniel Defoe to create Robinson Crusoe. Today, around 500 people live on the Pacific island named for its very solitude. Few others come here; visitor numbers rarely top 100 in a year.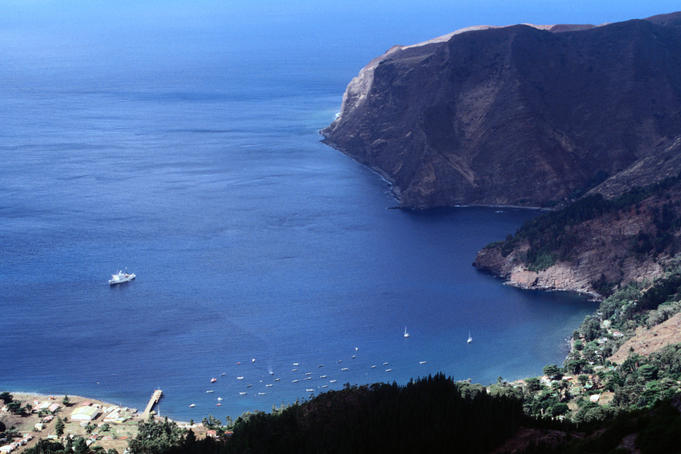 Looking over San Juan Bautista and Akademik Shuleykin - Isla Robinson Crusoe, Archipilego Juan Fernandex, Valparaiso
by Tony Wheeler, Lonely Planet Photographer

Nevado Mismi, Peru
The Amazon is the world's most voluminous river but it wasn't until a few years ago that anybody could truly pinpoint its headwaters. In 2001 a GPS-laden National Geographic survey team climbed high into the Andes of southern Peru, about 700km from Lima and 3000km from the Amazon's mouth. Here, on a rock wall on the 5597m high mountain, Nevado Mismi, they identified a dribble of water as the river's origin. If you're intrepid enough to want to visit Nevado Mismi, begin in Arequipa and head for the village of Tuti; the walk in is not difficult.

Olkhon Island, Russia


image by http://www.flickr.com/photos/restlessglobetrotter/2872834247/

Travel on the Trans- Siberian Railway as it skirts Lake Baikal, the world's deepest freshwater lake, and you appreciate the place's remoteness – about 3½ days by train from Moscow, and three days from Beijing. Containing around 20% of the world's fresh water, the lake also contains Olkhon Island near its midpoint. Around 72km long, Olkhon is Baikal's largest island, and by some climatic quirk it's said to get more sunny days than the Black Sea coast, even as the rest of the lake and its surrounds mope beneath heavy cloud.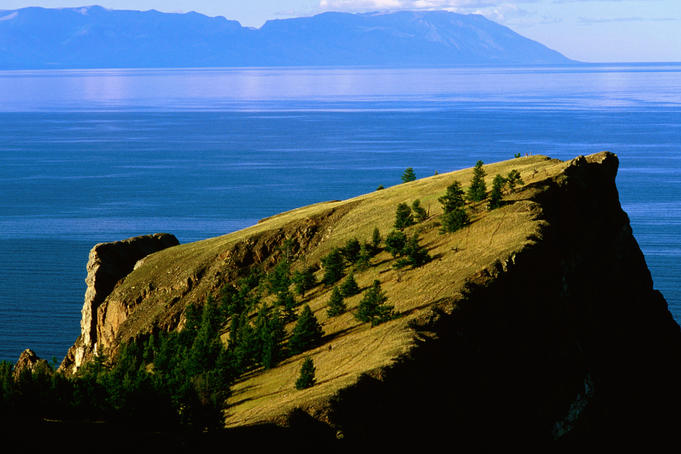 Olkhon Island in Lake Baikal
by Peter Solness, Lonely Planet Photographer

Kamchatka Peninsula, Russia


image by http://www.flickr.com/photos/sputnik_mania/2078052707/

Want a sense of just how big Russia really is? Then picture this: Kamchatka Peninsula, drooping off its east coast, is closer to Los Angeles than Moscow. Among Russia's least visited areas, the 1200km-long peninsula is also perhaps its most spectacular, a hyperactive geothermal land containing more than 200 volcanoes. The surrounding lava fields were used as testing grounds for Russia's lunar vehicles. Once, it was a six-month journey to get here; today you can fly from Moscow, though it's still an 11-hour flight, surely the longest domestic flight on the planet.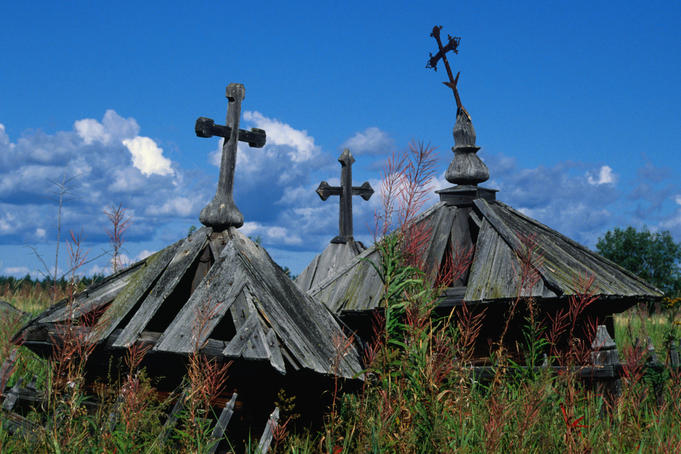 Traditional Siberian graves in the almost desolated town of Yakutia
by Mark Newman, Lonely Planet Photographer

Scotty's Castle, USA


image by http://www.flickr.com/photos/loop_oh/4259446920/

In the 1920s Chicago millionaire Albert Johnson was sold the ultimate snake oil – the idea that there was gold in California's Death Valley. In the dry, scorching conditions the ailing Johnson found something more precious: improved health. So, he built a castle in the desert valley with the second-highest temperature on record. Today, the Spanish-style ranch 70km from the nearest Death Valley settlements looks like a folly, although it's rather snug behind its sheepskin curtains and with its 1000- pipe theatre organ.

http://www.lonelyplanet.com/usa/travel-tips-and-articles/76574?affil=lpemail#






Posted by: eYe-reEs Jun 21 2011, 12:55
10 best things to climb

Over ice and iron girders, shinnying up temples and scaling rainforest trees – tackle the world's most worthwhile ways to reach the top. In this excerpt from Lonely Planet's 1000 Ultimate Experiences we've gathered together ten things to go up, from the somewhat gentle to the downright difficult. Let's just hope you can get down.

1. Tikal, Guatemala



image by http://www.flickr.com/photos/piers_canadas/2919708298/

Ascending the steps of a 1250-year-old temple at the ancient Mayan megacity of Tikal to climb above the Petén jungle is one of Central America's greatest experiences. During the first millennium AD this site was the main metropolis of the Maya, one of the mightiest pre- Columbian civilisations. There are a clutch of ruins to roam, but tallest and most tantalising is Temple IV at the west of the complex. From the top Tikal's three other temples can be seen soaring out of the treetops – more unexcavated ruins lie hidden in the jungle. Stay virtually on the edge of Tikal's temple flanked central plaza at Jungle Lodge, with one of Petén's best pools.

2. Sossusvlei, Namibia



image by http://www.flickr.com/photos/gregw66/3688094468/

The world's highest dunes, the world's oldest dunes… you won't be here long before the record-breaking sand statistics rear their heads, but Sossusvlei certainly boasts among the most mesmerising dunes on the planet for clambering over. Dunes here reach as high as 325m, but as sand walking is around 2½ times tougher than it would be on a normal surface, climbing is far from simple. The park Sossusvlei sits in, a swath of sand covering a good third of Namibia, fans out in all directions from the dune summits in a kaleidoscope of colours from blood red to amber to mauve. Stick to the dune's crests for the easiest ascents. Dawn is ideal dune-viewing time: stay inside the park boundaries for those early starts.

3. Perito Moreno Glacier, Argentina



image by http://www.flickr.com/photos/davidw/2307152764/

Hearteningly in these times of global warming, this glacier is among the few on the planet not actually retreating. Forming a 3km, 60m-high icy frontier against the lake it abuts, Perito Moreno advances only for lake water to periodically undermine and, in spectacular style, collapse it. Five-hour glacier treks bring you up close and personal to the glacier's myriad peaks, fissures and, if you're lucky, the ice cavern the lake hollows underneath, all effusing an ethereal blue glow. If the trek isn't a sufficient vertical challenge, try the ice climb, 20m up a sheer ice wall, and the ice abseil back down. El Calafate is littered with agencies offering glacier tours.

4. Old Man of Hoy, Orkney Islands, Scotland



image by http://www.flickr.com/photos/cr01/771442121/

Gather your grappling hooks, fasten your crampons – you'll need technical gear to scale this iconic sea stack, standing just offshore from some of Britain's highest cliffs on the wild island of Hoy. Flat, fertile Orkney isn't renowned for rock climbing but the Old Man is a big exception. The 450ft rock tower thwarted attempts to climb it until 1966, way after Everest had been conquered. Scale soon to avoid disappointment: one of the Old Man's 'legs' was washed away in 19th-century storms; geologists reckon the rest of the stack will ultimately follow suit. Get detailed information on climbing Orkney sea stacks at www.ukclimbing.com. Guided ascents of the Old Man are possible: try http://northernskies.webs.com.

5. Volcanoes National Park, Big Island, Hawaii



image by http://www.flickr.com/photos/elisfanclub/4677004620/in/photostream/

Five volcanoes rise in a veritable smorgasbord of ruptured, frequently fiery peaks out of the lunar-like massif which makes up this World Heritage–listed national park: lava junkies should head here for a phenomenal fix. Not only are the world's most dramatic volcanic vistas located on Big Island (try the most active, highest and largest volcanoes) but the craters are easily accessible (a road runs round the rim of Kilauea). Roads shouldn't dishearten climbers from hitting the trails – some 240km of paths take the intrepid out to less-visited parts of the park. Check out offerings to Pele, Hawaiian Goddess of Fire, en route: gifts from seashells to gin are left to appease her fiery wrath. Plan climbs and keep tabs on lava sightings in the park at www.nps.gov/havo.

6. Crac des Chevaliers, Syria



image by http://www.flickr.com/photos/peuplier/160754061/

It's not particularly tough climbing this 12th-century Crusader castle but the challenge of ascent isn't everything, especially once you're greeted with the view from the parapets. Dubbed the 'most wholly admirable castle in the world' by TE Lawrence, the fortress stands atop a 650m outcrop on a historically important through-route to the Mediterranean coast. Crac was defensively sound enough for the Knights Hospitaller to make the castle their Crusade headquarters in 1142, and is famous for its walls never having been breached (despite multiple attempts by the Saracens). Reaching the battlements is easier for visitors today but the surrounding lush, ancient-monument peppered Orontes Valley has changed little over the centuries. Scale early to avoid tour busloads. Hama is the prettiest base for visiting Crac.

7. Canopy Walkway, near Iquitos, Peru



image by http://www.flickr.com/photos/anoldent/1038807263/

For a long time this 500m walkway, strung between trees in the Peruvian jungle, was difficult to visit, with access largely restricted to researchers. It's easy to see why they flocked – this is one of the best ways to appreciate jungle birdlife on the planet. Now the intrepid traveller, too, can scramble up above the rainforest canopy to be put into prime viewing position for a visual feast of tropical avian activity. Public walkway access is exclusive to guests of Explorama. Their ExplorNapo Lodge is a half hour walk away.

8. Stok Kangri, India



image by http://www.flickr.com/photos/redlinx/212508989/

One of the world's only non-technical climbs in excess of 6000m, the peak of Stok Kangri often yields better views of the Great Himalayas than the Great Himalayas themselves. Allowing for acclimatisation, it's a four- or five-day trek to the summit. This is about as high as non-professional mountaineers get on the planet: a clear day sees exquisite views of K2, with the huge Ladakhi capital of Leh a mere speck on a horizon, hemmed in by the imposing mountains of the Karakoram Range. Pamper yourself after your mountain exertions with a stay at the luxurious Grand Dragon Ladakh.

9. Sydney Harbour Bridge, Australia
image by http://www.flickr.com/photos/specialkrb/3397264402/

Ever seen Roger Moore's Bond in A View to a Kill and fancied climbing one of the world's largest bridges, girders and all? Your best bet lies in Sydney, not San Francisco, where scaling the Sydney Harbour Bridge takes you to a dizzying 134m above the photogenic harbour. Three types of climbs are offered on the planet's biggest steel arch bridge; wedding ceremonies have even been conducted on top. Vertigo-sufferers can content themselves with ascending the Pylon Lookout at the southeast end of the bridge: a modest 87m, climbed via steps rather than hair-raising catwalks. Bridge-climbing is a popular activity in Sydney these days: visit www.bridgeclimb.com for details. The Pylon Lookout is open from 10am to 5pm daily.

10. Mt Kilimanjaro, Tanzania



image by http://www.flickr.com/photos/paulshaffner/528253876/

Not featuring Africa's highest mountain in a compendium of great climbs, with its bird's-eye views of the wildlife studded savannah way below, would be a travesty. At 5895m this clocks in as the highest freestanding mountain in the world, with a stunning variety of routes to the summit. One way up sees you accompanied part-way by a ranger to protect you against Big Game; others take you past Kilimanjaro's glaciers and have you camping overnight in a volcanic crater. Climb above the Serengeti savannah without donning hiking boots on a safari by balloon.

http://www.lonelyplanet.com/peru/travel-tips-and-articles/76630?affil=lpemail


Posted by: eYe-reEs Jun 21 2011, 13:32
Mountains you can climb without a porter

In an excerpt from Lonely Planet's 1000 Ultimate Experiences, we bring you some fine and friendly mountains. These beauties are not your mighty Everests and K2s, but nor are they the hills you used to camp in when you were a kid. Be warned.

Mount Elbrus, Russia

Far from the glory-grabbing summits of the European Alps are the shy twin peaks of Mt Elbrus (5642m), Europe's highest mountain. Straddling the Russia–Georgia border and bulging above the Caucasus Ridge, Elbrus looks a daunting prospect. It's nearly 1000m higher than any peaks around it, and glaciers chew at its edges, yet it offers no real technical difficulties – there's even a chairlift to 3800m, where most climbs begin. A short distance above the chairlift is Camp 11; from here it's an eight-hour push to the summit. From the Azau cable-car station ride or walk to the Barrels Huts, where the climb begins. Don't take the summit for granted – in 2004 the mountain claimed 48 climbers.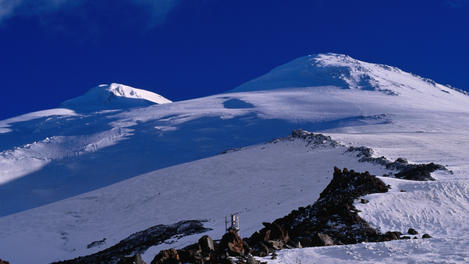 Twin peaks of Mt Elbrus
Wade Eakle, Lonely Planet Photographer

Mount Olympus, Greece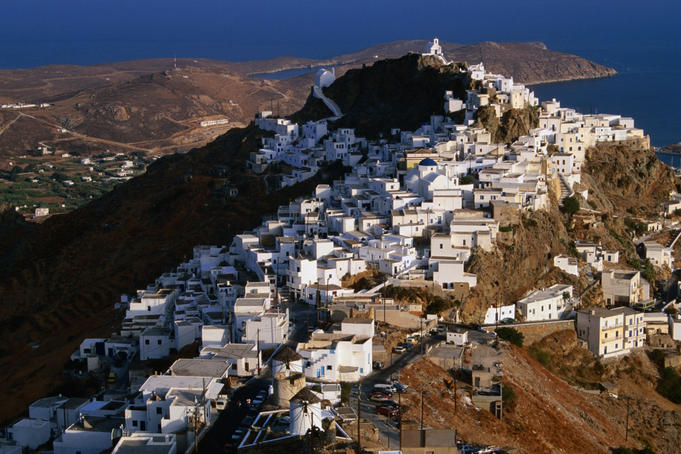 Whitewashed houses on hilltop above Livadi harbour
Mark Daffey, Lonely Planet Photographer

Rub hiking boots with the gods as you ascend Greece's highest mountain, the legendary home of the Olympian gods. Mt Olympus still draws worshippers of a sort, as trekkers make the two-day climb to its highest peak, Mytikas (2918m). The most popular trail up the mountain begins at the tiny settlement of Prionia, 18km from Litohoro. From here it's a two and a 1/2 hour climb to Refuge A, with the summit of Mytikas about three hours further. At the summit don't forget to sign the visitors' register. It's possible to climb and descend in two days; start from Refuge A near Prionia.

Gunung Bromo, Indonesia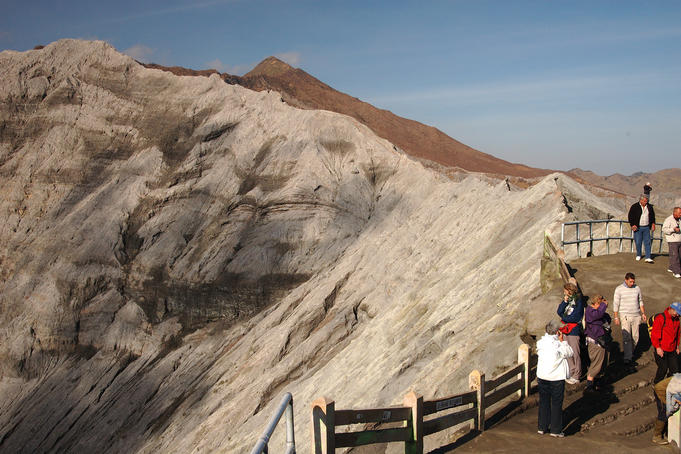 Tourists on lip of Gunung Bromo's crater
Peter Ptschelinzew, Lonely Planet Photographer

Emerging from the crater floor of Java's massive Tengger crater are three volcanic peaks. The smoking tip of Gunung Bromo (2392m) is the smallest of these but it's the one all who visit come to climb. The easiest and most popular route is from Cemoro Lawang, on the crater rim, accessed from the city of Probolinggo. The route crosses the crater's Sand Sea, and within an hour you'll be on the summit of Bromo, savouring views into the steaming crater. Like mountains the world over, the favoured time to reach the summit is sunrise. Travel agencies in Solo and Yogyakarta can book minibuses (don't expect top quality!) to Bromo for around IDR100,000–150,000.

Jebel Toubkal, Morocco

North Africa's highest mountain (4167m) is surprisingly kind on climbers. From the trailhead at the village of Imlil, a two-hour drive from Marrakesh, it's a five-hour walk into Toubkal Refuge, at around 3200m, situated immediately below the western fl ank of this High Atlas giant. From here, trekkers usually scurry up and back and return to Imlil in a day. The climb's greatest challenge is in Toubkal's famously long scree slopes; be prepared for a walking experience like quicksand. Catch a taxi from Marrakesh to Imlil; it's an easy half-day hike to the base camp. Scree jumping on the way down is awesome fun.

Table Mountain, South Africa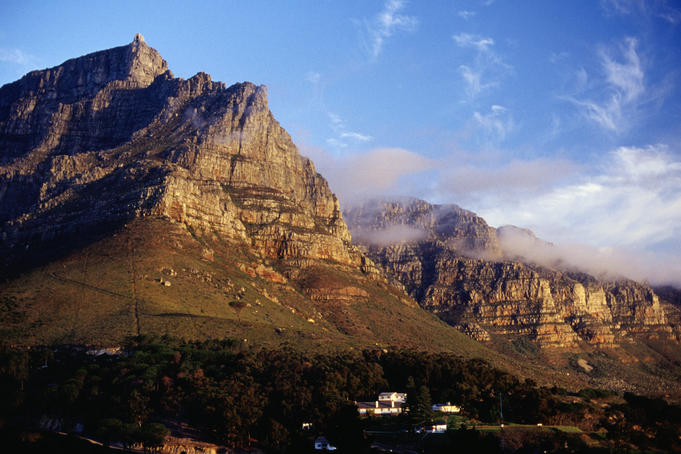 Table Mountain and The Twelve Apostles
Richard I'Anson, Lonely Planet Photographer

The flat-topped, 1086m-high mountain that gives Cape Town its visual splendour is also said to contain more than 300 walking paths. For most people, however, it's all about getting to the summit, and pronto. For this, the route through Platteklip Gorge is the most straightforward. The gentlest climb is along the Jeep Track, through the Back Table, though the gentle gradient also means that it's one of the longest approaches. The Platteklip Gorge route should take two to three hours up; but you can descend in about four minutes on the cable car if you wish. There is a well-catered (albeit expensive) cafe at the top of Table Mountain.

Ben Nevis, Scotland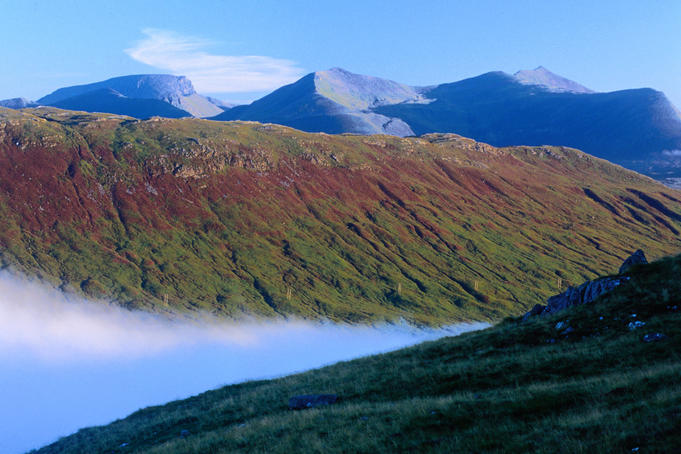 Ben Nevis (1343m) and the Mamores seen close to the West Highland Way in Lochaber.
Gareth McCormack, Lonely Planet Photographer

Britain's highest mountain has an attraction that belies its numbers. Only 1344m above sea level, its paths are pounded by hordes of walkers and climbers. For most, the ascent means following the queues up the Mountain Track but mountain connoisseurs prefer the more difficult approach across the satellite peak of Carn Mór Dearg, a climb that involves picking along a thrilling rock ridge between the two summits. And if Ben Nevis whets your mountain appetite there are another 283 Munros – Scottish peaks above 914.4m – you might want to climb. Base yourself in Fort William and buy a map. The mountain has many routes and the weather changes suddenly;
many travellers have found themselves stranded and some have died.

Mount Sinai, Egypt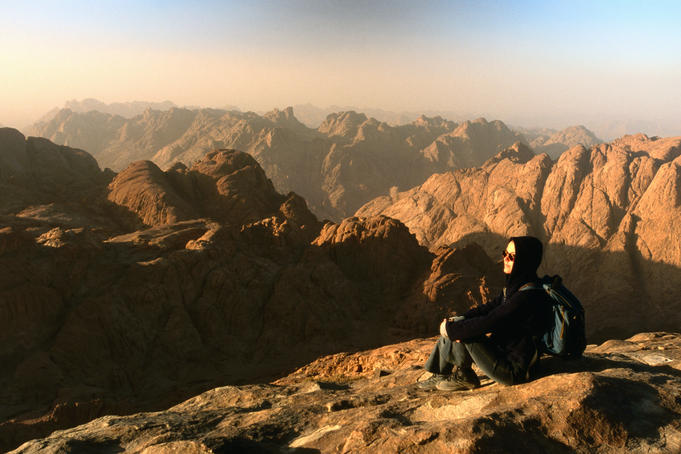 Female tourist sitting on top of Mount Sinai, Sint Katherine, Sinai desert.
Frans Lemmens, Lonely Planet Photographer

Moses climbed it and carried back some stone tablets, but all you'll need is a sleeping bag and some warm clothing if you want to be here for the requisite dawn vigil atop the Sinai Peninsula's signature mountain. The climb commences at Unesco World Heritage–listed St Catherine's Monastery, from where you can follow the camel trail, or sweat out your sins on the Steps of Repentance. The 2285m summit, which offers stunning views of the surrounding bare, jagged mountains and plunging valleys, is reached after around two hours along the camel trail. Ascend the path zigzagging up the mountain side and then return down the aptly named (3750) Steps of Repentance. You'll find accommodation around St Catherine's Monastery.

Mount Fuji, Japan



Yamanaka-ko and Mount Fuji
Bob Charlton, Lonely Planet Photographer

Welcome to the mountain sometimes said to be the most climbed in the world, and one that is certainly among the most recognisable. Rising to 3776m in the far distance of Tokyo, Mt Fuji is the highest mountain in Japan. It has an official climbing season running through July and August, although you may want to come just outside this peak season to avoid crowds that are almost as large as the mountain itself. The climb up from the traditional starting points takes around 4½ hours; aim to reach the summit in time for dawn to witness sunrise and to beat the clouds to the top. From Tokyo take the express bus from Shinjuko; the journey takes 2½ hours and drops you at Kawaguchiko 5th Station, where the climb begins.

Half Dome, USA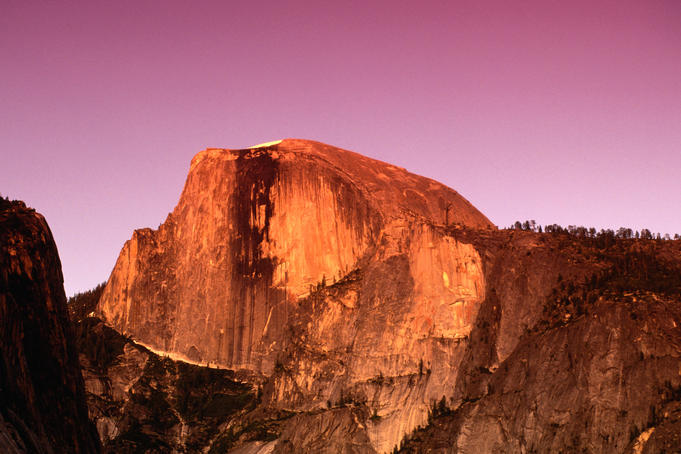 Half Dome rock at sundown
Thomas Winz, Lonely Planet Photographer

Looming over Yosemite Valley like a stony wave, Half Dome is one of the world's most stunning pieces of rock architecture, and a major lure for hikers. The trail begins at Happy Isles in the valley, climbing more than 1000m to the bare summit – steel cables lend some assurance on the final haul along the exposed northeast shoulder. There's a flat 2-hectare expanse on top with glorious views across Yosemite, especially from the overhanging northwest point. The climb can be made in one mammoth day, or you can camp on the northeast shoulder. If you're a novice, be prepared; take a torch and extra water as rangers will only escort climbers who are seriously injured.

http://www.lonelyplanet.com/usa/travel-tips-and-articles/46580#

Powered by Invision Power Board (http://www.invisionboard.com)
© Invision Power Services (http://www.invisionpower.com)